Many thanks to
Magical525
,
Mattsma
,
jijikit
,
Katjakay
, and
Fusainne
for creating sample stitches for me.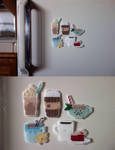 Here's a very quick collaboration piece between myself and SometimesKosm of Tumblr (
sometimeskosm.tumblr.com/
). I finished these patterns many months ago during tax season and recruited my stitchy friends to help me make samples.
They're itty bitty patterns inspired by Brooke's Books putting out a coffee pattern of her own. I had the coffee artwork from Kos and decided I really wanted MORE coffee patterns, especially small quick ones to stitch that would work on perforated paper or plastic. This was a massive challenge for me since I
love
my partial stitches and designing around that constraint made me buggy. Like, the patterns do not look exactly like the art?!?!?!!?!!11 But they're close enough while being easy so, yep. Yep. There you go.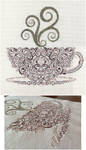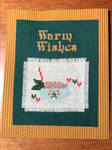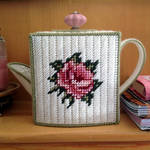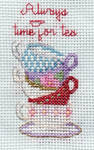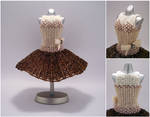 Image details
Image size
2400x3300px 645.12 KB