The day after my great grandmother died, back in 2012, my mom saw a photo of a cardinal on some snowy trees via Facebook and liked it so much she had two canvas prints made. She says it reminded her of gma, something I can't particularly relate to, but because Mom said that now every time I see a similar image I think of her too.
Color Total:
9
Bead Sizes:
2
Bead Color Total:
2
Bead Total:
Let's be honest I don't count the beads anymore
Size:
5x5 inches
Time Total:
30 Hours
14 count blue perforated paper
This is a Mill Hill kit.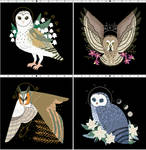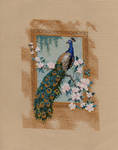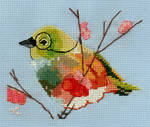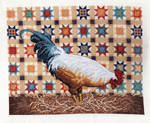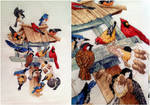 Image details
Image size
1200x1900px 1.3 MB
Date Taken
Jul 28, 2018, 3:59:16 PM