I wasn't going to post this one but the pom pom is just, well, superior to my previous attempts, and so here it is.

This yarn is silky-shiny and sort of stiff, so it lends itself really nicely to the hat shape. I like it more than my cream and gold one but that's likely just because this is the ppeeeeeerfect shade of pink and I'm really easily swayed when it comes to that.

HATS. They're really quick to make but basically now my mom is running me like some sort of hat mill? Like, I just wanted to make a couple for practicing the techniques of crochet but now she comes up like, "We need to go down and buy more yarn for four hundred more people."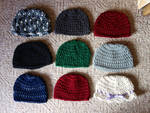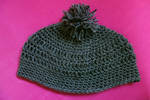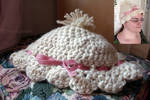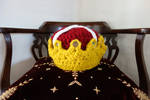 Image details
Image size
1064x912px 301.66 KB
Date Taken
Dec 11, 2017, 3:03:27 PM