XanttuStream and I are giving away a Fortnite Llama plush, and V-Bucks!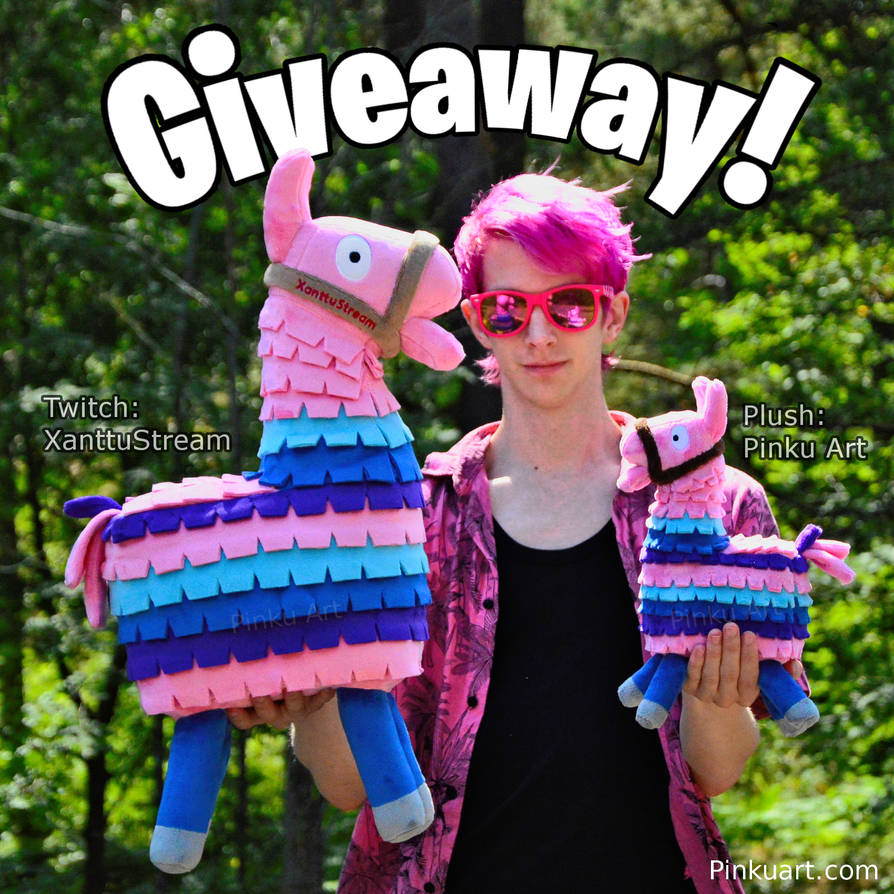 Please read this entire description and the info page if you would like to win. Questions that are answered there will be ignored.


The winner for the plush is selected outside of DeviantArt! ENTER HERE: gleam.io/QhaZC/xanttustream-ll…
2800 V-BUCKS GIVEAWAY ON DEVIANTART!
Do the following to get 1 entry in the raffle:
+Watch me

Post a journal entry including the giveaway picture, tagging me ( ": iconPinkuArt :" without the spaces) and a link to this journal page.

Comment on this journal with a link to your entry!
→ 1 winner, chosen on september 22nd at 21:00 GMT+1 on Xanttustream (www.twitch.tv/xanttustream)! We will message you on DeviantArt, respond within 24 hours to claim your prize.
→ Begging/ bribing/ being rude/ignoring rules gets you disqualified. Do not message us to ask if you "have entered correctly".
→ No accounts created only for this giveaway.


You can win more V-Bucks on other pages!
There are many ways to enter, and it's as easy as giving a follow. <3 Checking out the Giveaway info gives you an entry!
Plush pictures, measurements and more are listed there as well.
The giveaway terms there include the V-Bucks on DA, make sure to have a look!
www.pinkuart.com/giveaway



- Portions of the materials used are trademarks and/or copyrighted works of Epic Games, Inc. All rights reserved by Epic. This material is not official and is not endorsed by Epic. The Llama plush is handmade Fanart!