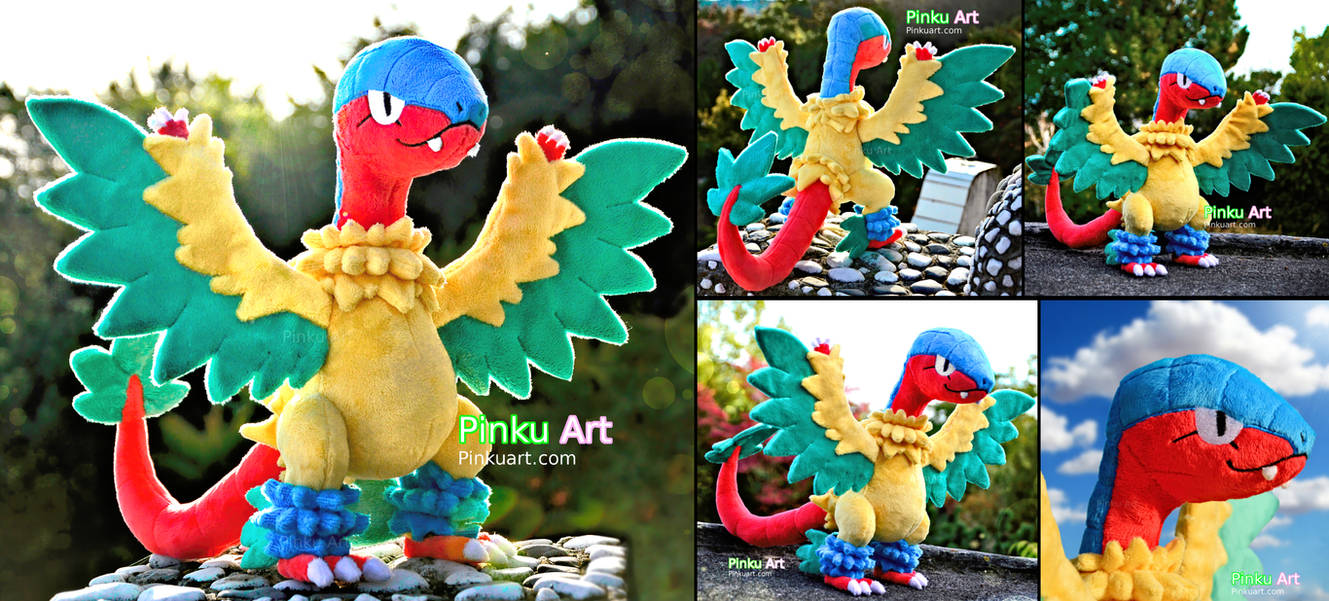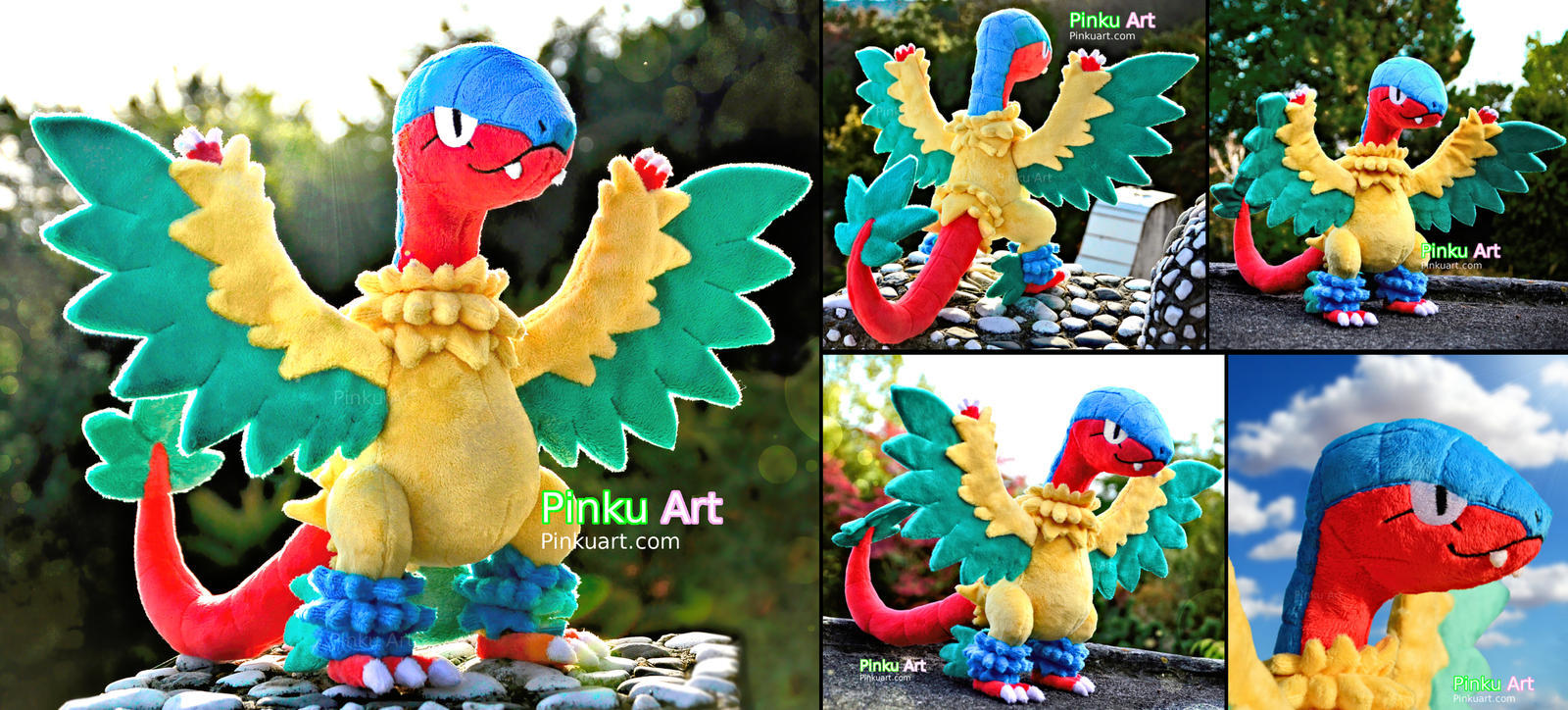 Watch
Shiny Archeops!
This plush took 58 hours to make, and I couldn't be happier with the outcome.

The biggest challenges were the pattern for the head/neck shape, sewing the wings and turning these tiny little claw hands inside out. (If you've seen my Instagram stories, you know two claws broke! It made it look like the hand was flipping you off until I fixed it,haha 😂)


More interesting facts about the plush:

- Out of the 58 hour it took to make it, 21.5 hours were spent creating the pattern and 28.1 hours were spent with hand- and machinesewing.
- If you count every single piece of fabric involved, there are more than 100 pieces in there!
- Its tail helps out with balancing the body so it can stand up on its own
- All turquoise parts are poseable! There is soft wire inside the tail tip, wings and "feathers" on the backside of the feet.
- It is the second fossil Pokemon plush I've made after Kabuto


Measurements:
Height: 31cm / 12.4 inches
Length: 37cm / 14.6 inches
Wingspan: 48cm / 18.89 inches
</b>

I'm taking custom plush orders again on january 1st!
I haven't been too active on DA lately, I'll try to post more of my work here.

Check out my Instagram @pinku.art if you'd like to see my most active account!












Plush commission information: Pinkuart.com

Facebook page

Etsy shop

Tumblr

Pinku's Instagram and Alex's Instagram

E-mail: pinkumail.art@gmail.com

Archeops and Pokemon belong to Nintendo, the plush and its pattern are made by me. <3
Daily Deviation
Given 2017-10-12