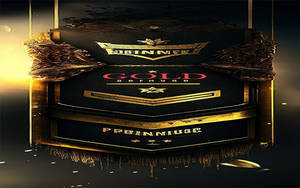 GOLD Subscription Pack
Upgrade to our Standard Subscription Plan and get access to even more images each month, plus greater discounts on paid image packs. Only $30/month.
---

Description
My bulletin board, crowded with momentos of my life.

Things to look out for:
1. Dress up clothes. :3 I freakin' love dress up.
2. One of those tags from a mattress. You know, "Do not remove by penalty of law"
3. A Spirited Away sketch by my dad. He was going to throw it away.
4. A sketch of a mouse and a telephone by some lady I don't remember her name, I have a t-shirt designed by her that I bought at Hot Topic. I got the sketch from San Diego Comic Con International 2007.
5. Photo strip of me and my boyfriend.
6. Totoro christmas postcard designed by my dad.
7. My official Mr. Toast fan club member's card!
8. Midnight Showing movie tickets to Harry Potter.
9. A picture of the gorillaz, and the Aquabats symbol. (Both bands)
10. A pile of used glowsticks and a techno CD, this one is labelled "SPARTA! mix" and "X Scratched". I dunno why it's up there.
11. A botan Rice candy box.
12. A box of Pink Pocky. :3
13. The Animorphs Game Boy Game. XDDD Crappiest game ever, but the animorphs rock.
14. My local Comic Con name tag, it says my real name and "Kyo" written up the side. (I cosplayed as him. Fruit's Basket.)
15. My San Diego Comic Con International lanyard and pass, you can just barely see the logo on it, it was for Saturday.
16. And last but not least, a variety of bumper stickers. Fun to get, but useless unless you like putting stupid things all over your car.
Image size
768x576px 423.26 KB
Model
Canon PowerShot A560
Date Taken
Mar 3, 2008, 10:57:19 PM