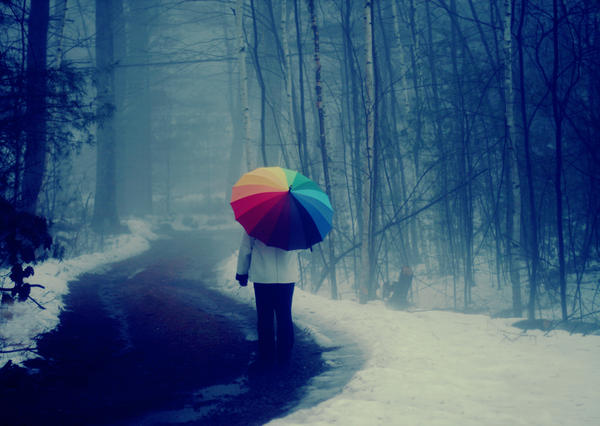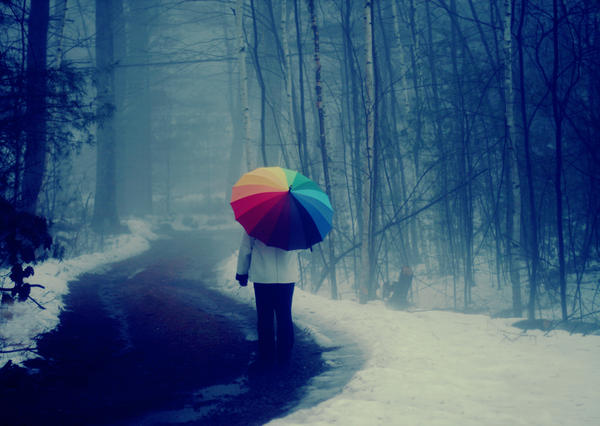 Watch
I finally got a chance to take pictures the other day. All day it rained but around 2 the sun started coming out and fogged filled the town. I was just about to leave to go to the store when I saw the umbrella and my mom agreed to model for me. We only got to take about 10 pictures because we had to go, but I'm glad I got something out of it.

I've always wanted a colourful rainbow umbrella like that

.
The shot is perfect and the fog makes the tree's look really pretty,subtle and a bit blurry. This makes the umbrella stand out and keep your focus. I like that you chose this photo to have snow in and be rather wintry it wouldn't work so well if it was rainy, in a different season or didn't have snow. It may have looked weird if you had added a pose to the person, standing straight looks great

.
Over-all this is a brilliant photo( I think you photo shopped it a bit, am I right?) Also I love the title

- this is my first Critique so I hope I'm doing it right

.
I can't think of much you could improve on in this photo apart from maybe zooming out a bit.
The Artist thought this was FAIR
22 out of 22 deviants thought this was fair.