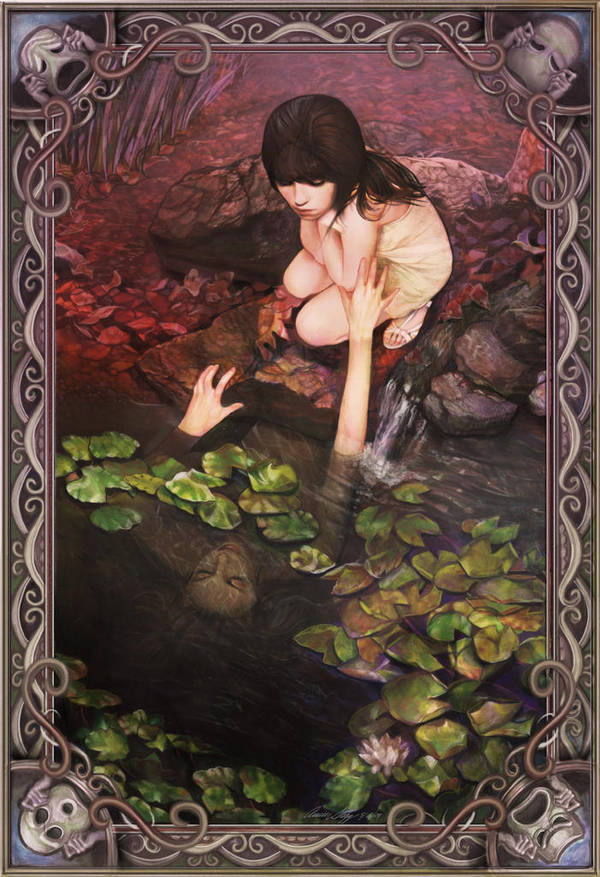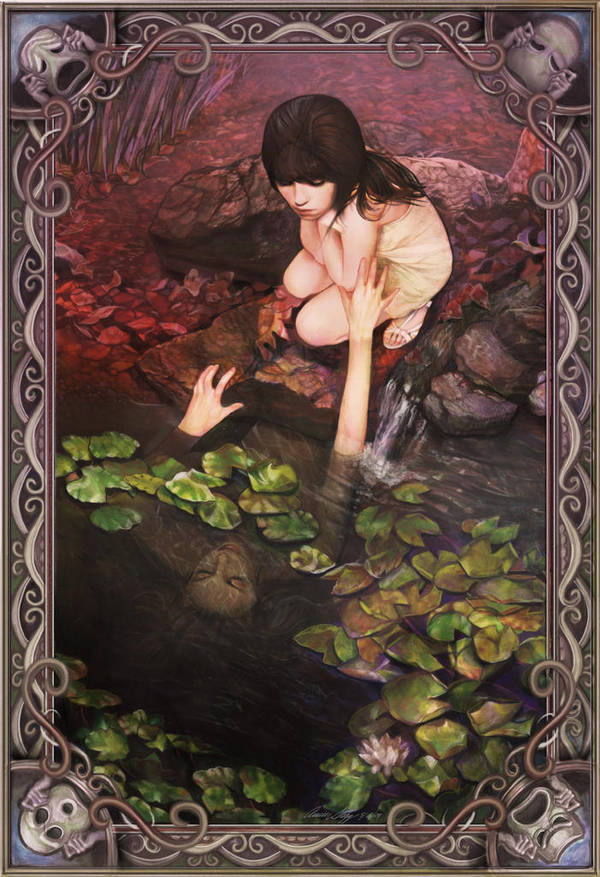 Watch
Wow! Thank you so much for the Daily Deviation! <3
For this contest I decided to emphasize the duality of human nature by illustrating the darkness lurking beneath the surface of a young "pure" girl. I chose to depict this through water for its symbolic and cultural aspects. Water brings life, and without it, we would not exist. The pond's surface also acts as a mirror, which is seen as a confirmation of existence and truth.
Similarly, emotion plays an important role in this effort, as it can alter what one considers to be socially acceptable. To accentuate this, theater masks were incorporated into the border each depicting a different emotion. Fear, sadness, anxiety, and anger all affect one's primary impulses, and can alter even a "civilized" person's disposition.
The internal struggle we all face is seen through the decisions we encounter every day. Personal morals and ideologies are constantly being challenged, and ultimately inspire our conduct. Though it is a difficult battle, it is an unavoidable truth of the human condition.
Details:
[link]
Medium: Prismacolor marker and colored pencil on Bristol board
Size: 13"x19"
Time: 34 hours
Daily Deviation
Given 2010-01-24
The Pond
by *
PinkParasol
has already garnered a great deal of attention; it's also one of the most beautiful pieces we in the Traditional Art Galleries have ever seen. The suggester states: "I'm fascinated by the way *
PinkParasol
managed to portray the duality of human nature with a magnificent combination of opposites such as water and earth, red and green, and life and death. The frame and the different expressions in those masks set the mood for this piece wondrously." (
Suggested by rydi1689 and Featured by SRaffa
)