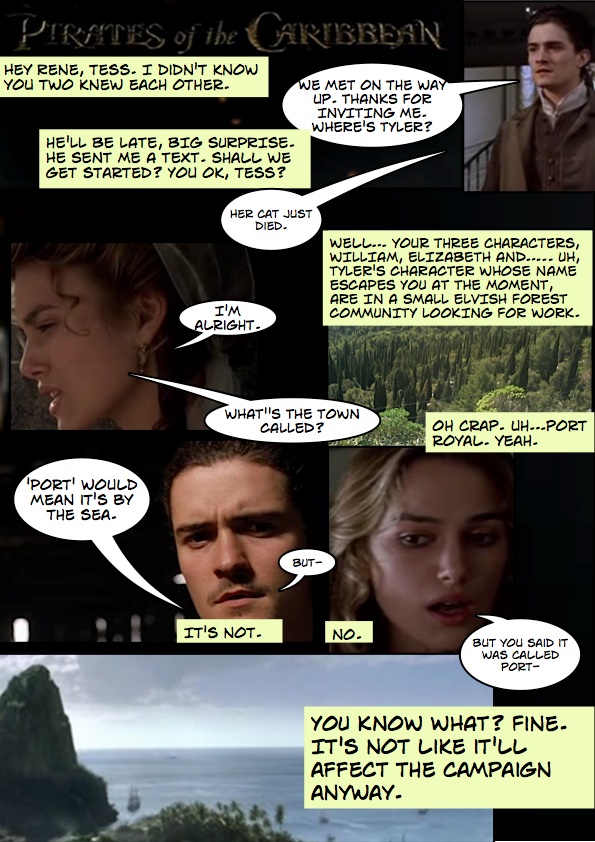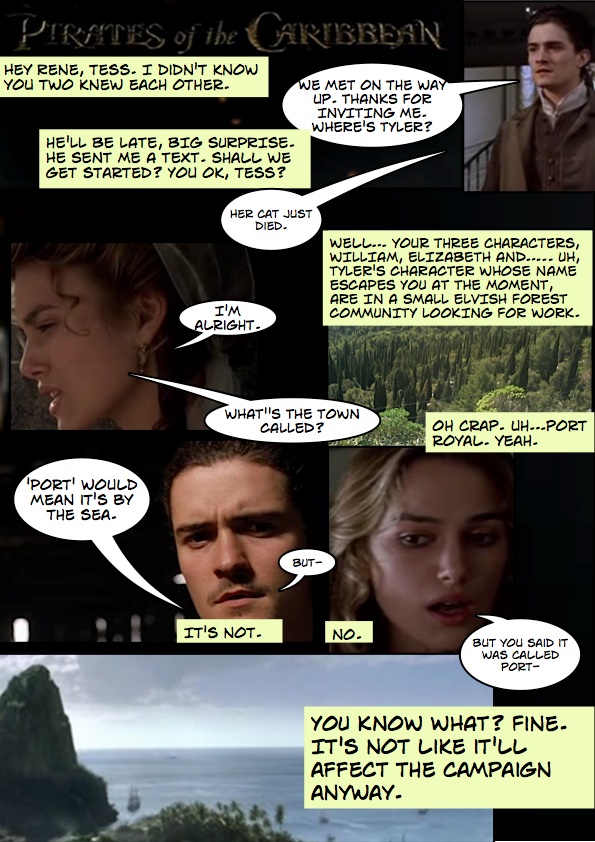 Watch
EPISODE ONE.
This is the first one, and it sucks. 45 episodes later (the one I just made) it's better. But you have to start at the beginning (well, you SHOULD) and I'm sorry to say this is my first electronically made comic.
Dungeons and Dragons screencap comic along the lines of DM of the Rings and Darths and Droids. I don't expect to meet the fantastic standards of those two greats, but I have fun enough making them to entertain myself and hopefully keep others entertained as well. Like the facebook page to keep up with the latest updates.
You can find the facebook page HERE [
www.facebook.com/PoTCwebcomic
]
You can get to the blog page HERE [
potcwebcomic.blogspot.co.nz/
]
All rights belong to their respective owners. Darths and Droids haven't have any trouble that I know of with copyrights, so I shouldn't, either.