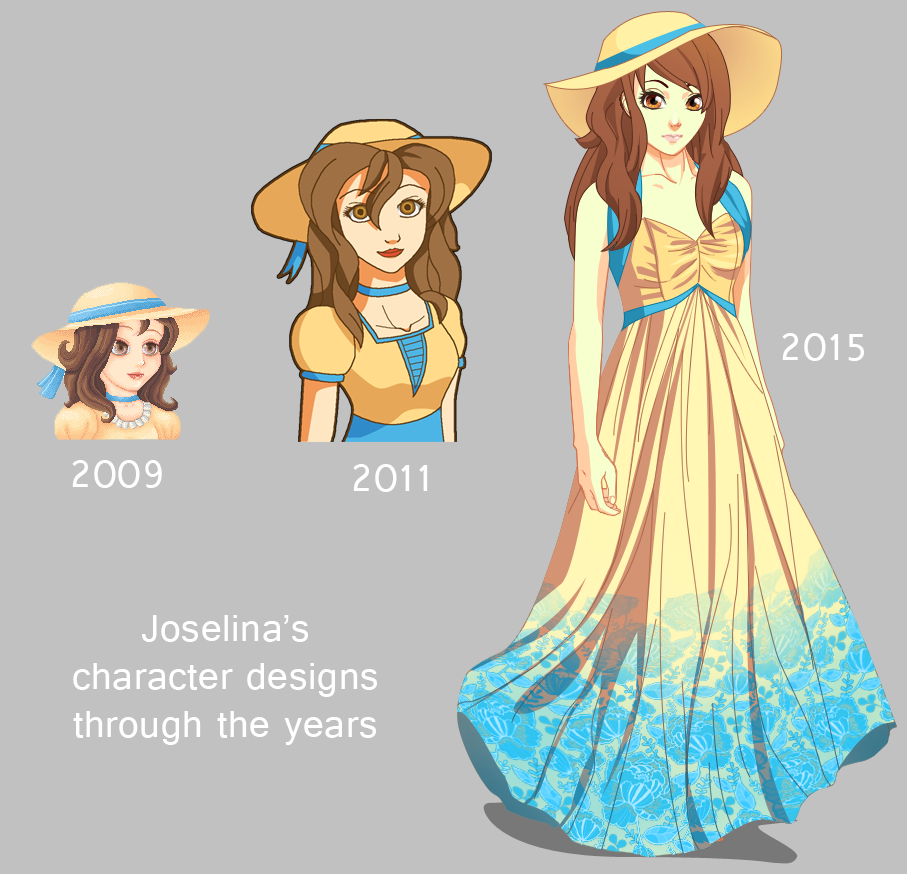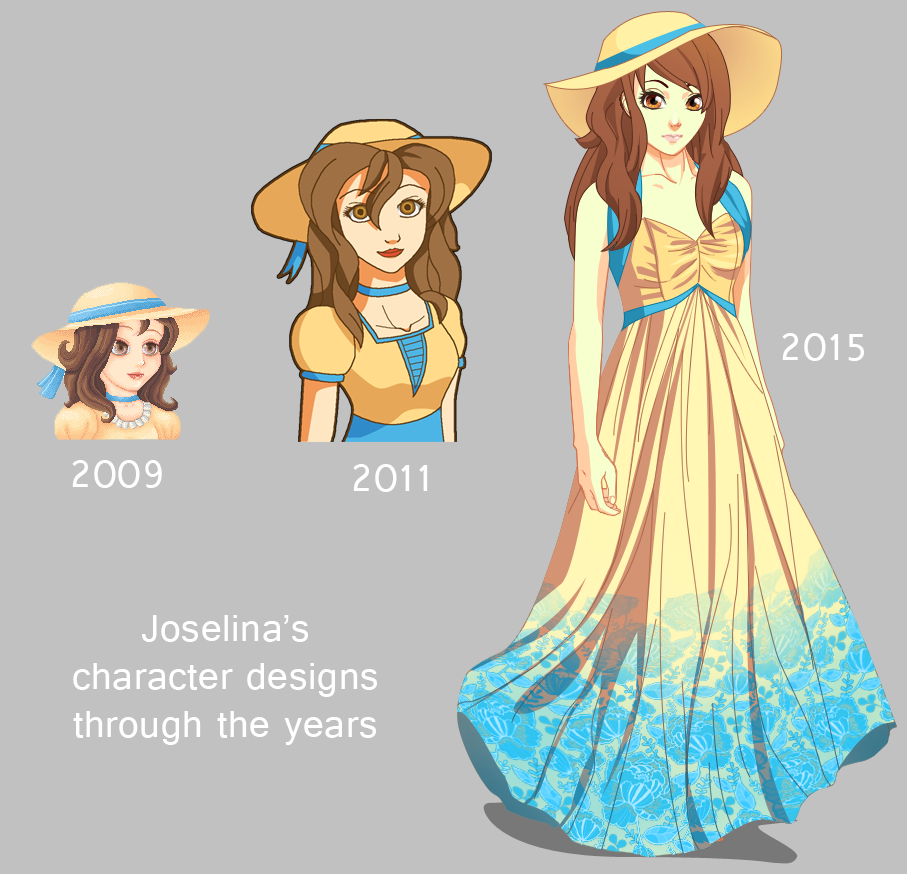 Watch
Joselina is a character of mine, created in 2009, to be the main character in my game Tailor Tales. I wanted to give her a feminine and generic appearance, so I stuck with brown long hair and brown eyes. I gave her a yellow summer dress.

Over the years, Tailor Tales kept getting rebooted, and my art kept improving so Joselina kept getting updates to her character design. Right now Tailor Tales it on its 3rd reboot, and this is Joselina's character design at the moment. I'm sure in a couple of years, I'll have something else entirely.

I think it's pretty interesting to see her design evolve, as well as my art skills.