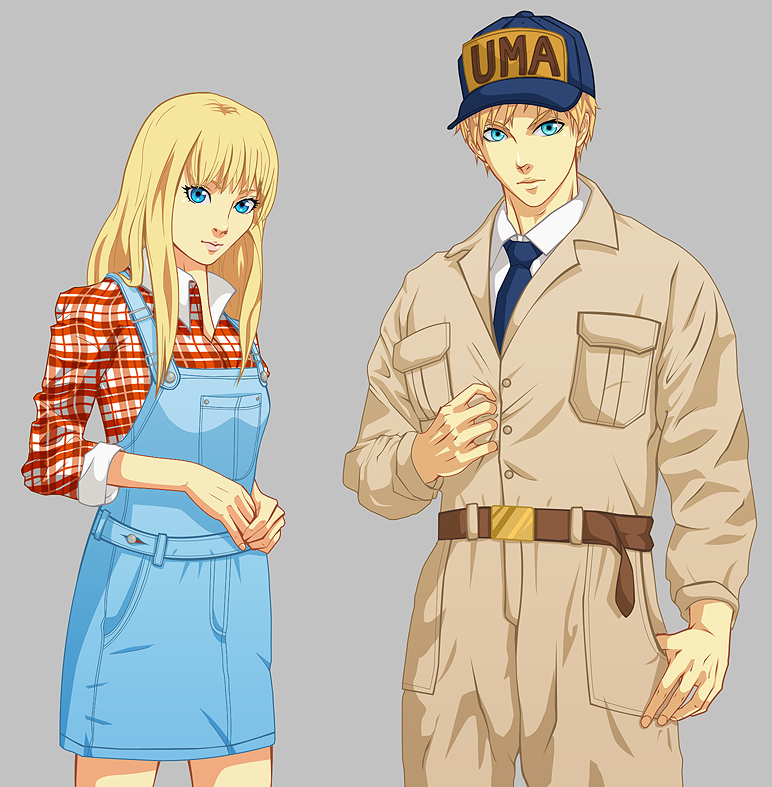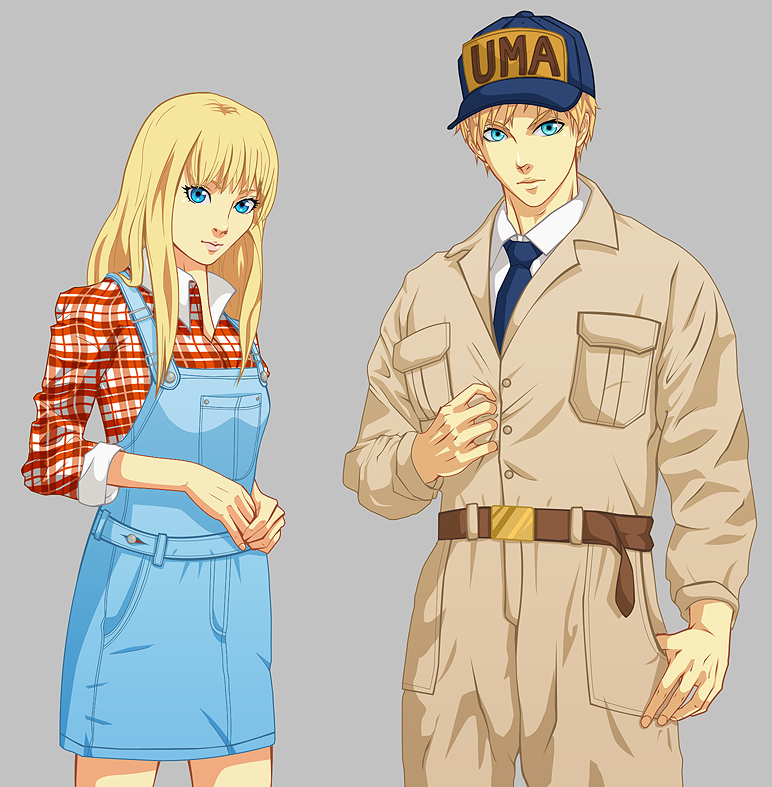 Watch
These are the sprites for characters Gray and Claire from Harvest Moon. They will be used in the remake for Pretty Ore.

Since it's a remake, I wanted to go all out and make everything original, so that meant new sprites for the characters. I went with a mature look, so they have more realistic proportions. This is a stark difference from the original sprites, which were child-like. I also updated their wardrobe into something a little bit more realistic and modern. Not to mention more feminine for Claire, now that she has dress overalls.

I did however go lazy on the line-art and shading, because this way I can finish them faster and be able to finish at least 5 of them. The ones still left to do are Ann, Cliff and Kai.