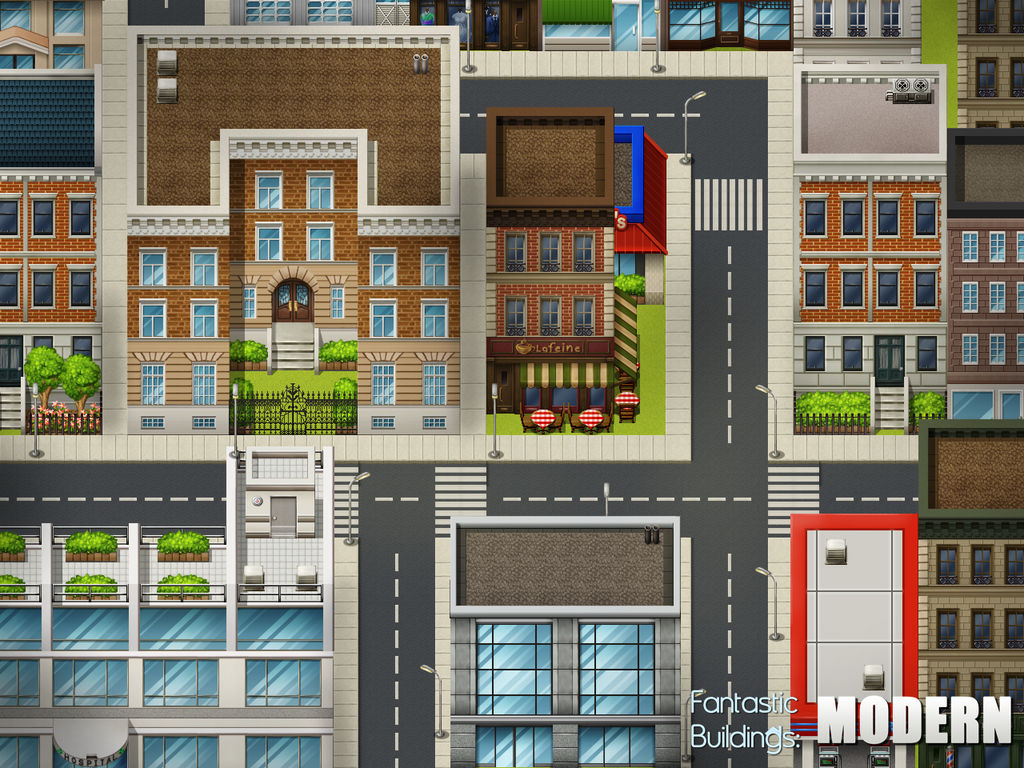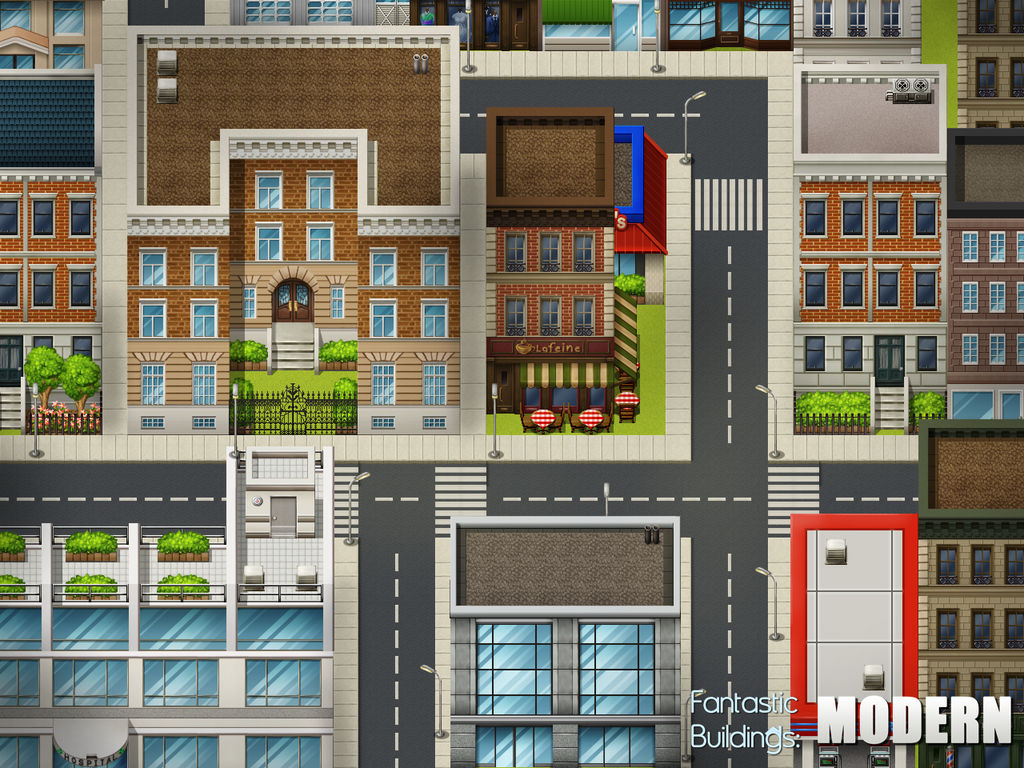 Watch
A sample screenshot of my resource pack Fantastic Buildings: Modern. The pack includes ready to be used buildings such as in the sample image, as well as bonus materials such as a sidewalk, streets and streetlights.
My pack can be bought here:
pixanna.nl/products/fantastic-…

If we buy this can we edit this so it works with MV ?
Reply

Reply

None, maybe in the future!
Reply

I am curious about one thing on your page you say non-commercial, as in what term? Can an indie game on patreon be made using your assets or you have to pay for that as well? Commercial in my eyes means you own the whole product and can redistribute it free of will (that's the reason for the high price-cost of it) So am I right here or totally wrong? Thanks in advance.
Reply

I have different terms for Patreon usage: I count this as commercial. If you are accepting donations to continue working on a project that is using my resources, it's commercial. You'd need to buy a commercial license then

Reply

I had bought this on early access, it's worth the price

All your works are truly amazing! And this pack is no less amazing. Exterior or scenic settings are the most difficult for me create on my own alot of times, even if I can picture it in my head. I'm better at creating interior and other stuff like characters and object/item and if dealing with exterior scenes, I'm better off editing something already made. So having a preset of outer buildings and so on, is a big help. This theme is incredibly helpful as there's only so much on modern themes. Also, it has exactly what I'm looking for in building setup and style

Reply

I'm glad it was helpful to you! I know a lot of people have trouble making exteriors, and years ago those premade buildings proved to be the most popular, so I hope this helped some people out with modern buildings instead

Enjoy the pack!
Reply

Thanks I will

Your works are incredible and I'm so glad you continue to make these gorgeous graphics!
Reply

Nice but what would we use the pack for
Reply

If you have a modern setting, you'd use this to create cities and suburbs, mainly only the buildings.
Reply

Looks good but I see mistake in layers, one of the streetlights stays on the roof of modern building, not on the ground
Reply

Haha yup, I spotted it once I uploaded it, but too lazy to fix it again. Nice eye!
Reply

Reply

Beautiful ;A;
Gonna buy this one tonight ^^
Reply

Very nice! Love that it's a modern set; there are soooo few of those around...

If I had one thing I felt was weird about this it's that all your windows (glass) are different colors/styles. I don't know if that's an issue for most people, just it definitely jumps out at me especially when they're used side by side. Just thought I'd throw that out there. o3o/
Reply

Very nice, I was thinking of making an rpg but I'm just starting out. I was planning on making it modern too hah
Reply