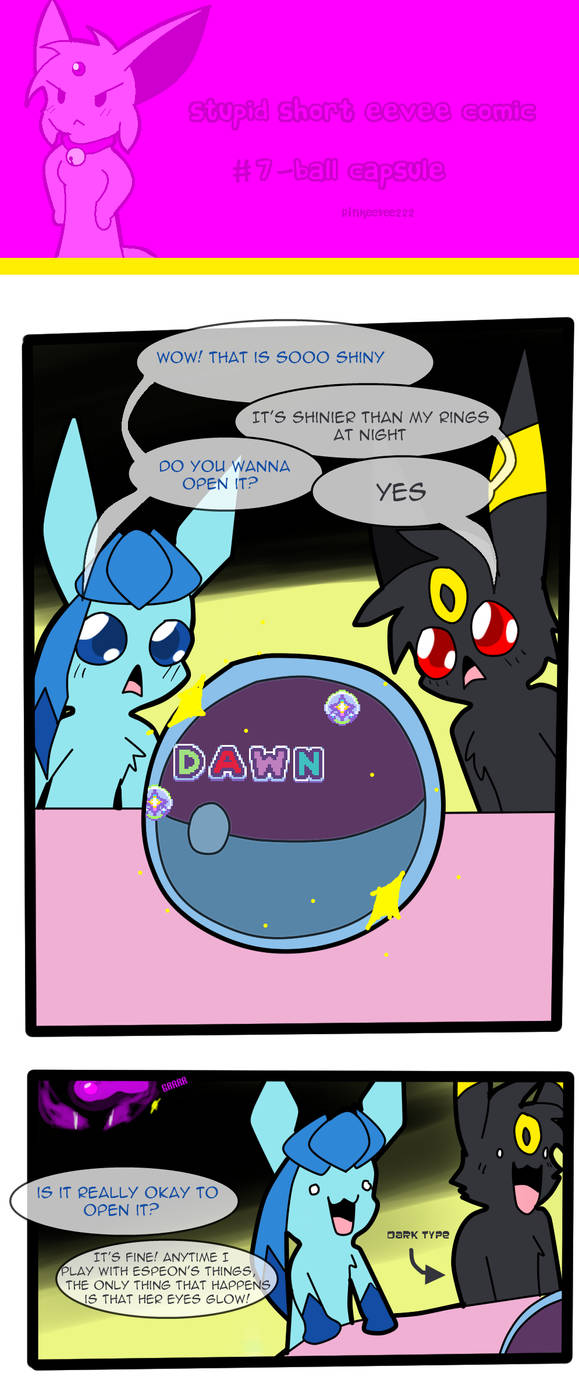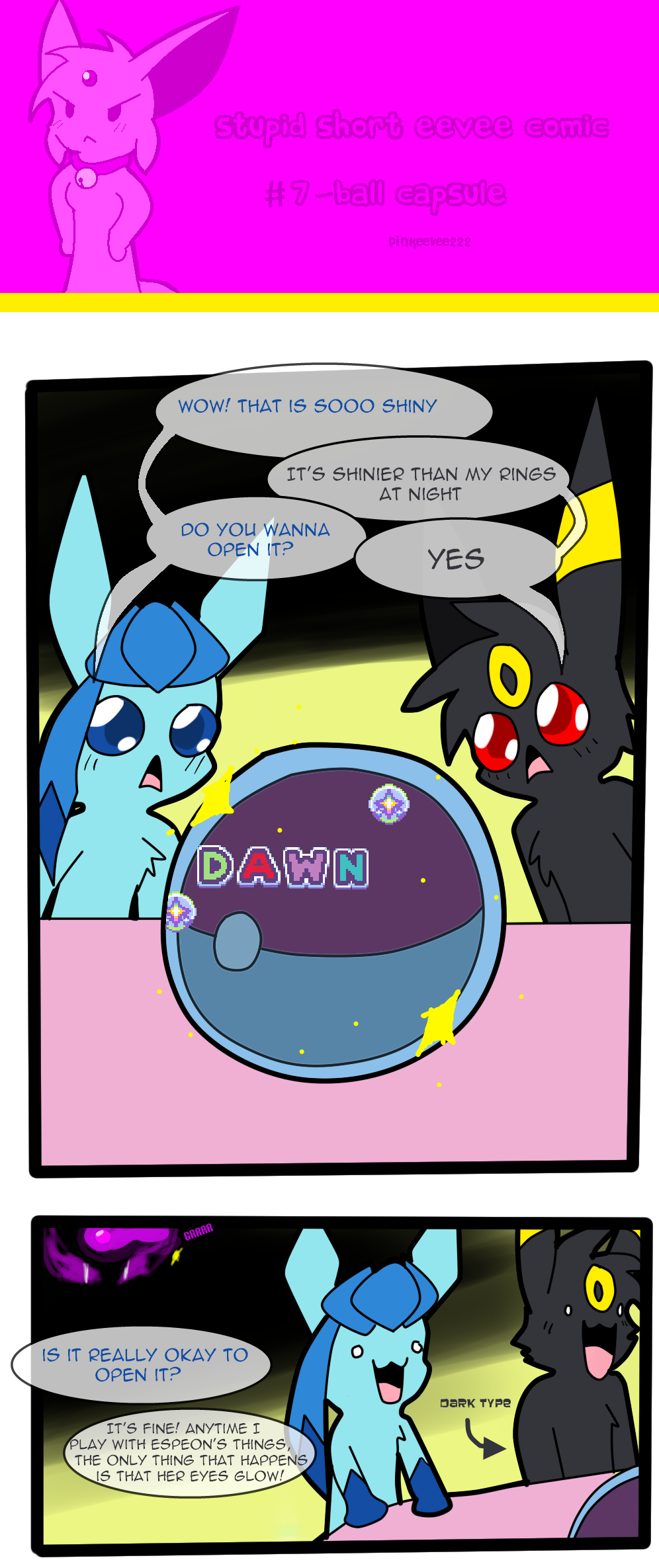 Watch
Edit- fixed some things
--
... i blame the internet...
I got in to this comic so much that I drew like... 3 new ones, not including the one i uploaded a few days ago. Also...
stupidshorteeveecomic.smackjee…
Yes. A website... I should really do that art trade...
---
I always liked ball capsules, and luckily, espeon is a contest fanatic. She is on their trainers main team so you will see her come and go randomly.
Also, they all do have names, its just that they usually call each other by their eeveelutions name, except espeon, cause she is use to calling pokemon by their names
~~~~~~~~~~~~~~~~~~~~~~~~~
Website:
stupidshorteeveecomic.smackjee…
Gallary:
pinkeevee222.deviantart.com/ga…
First:
pinkeevee222.deviantart.com/ar…
Prev:
Next: