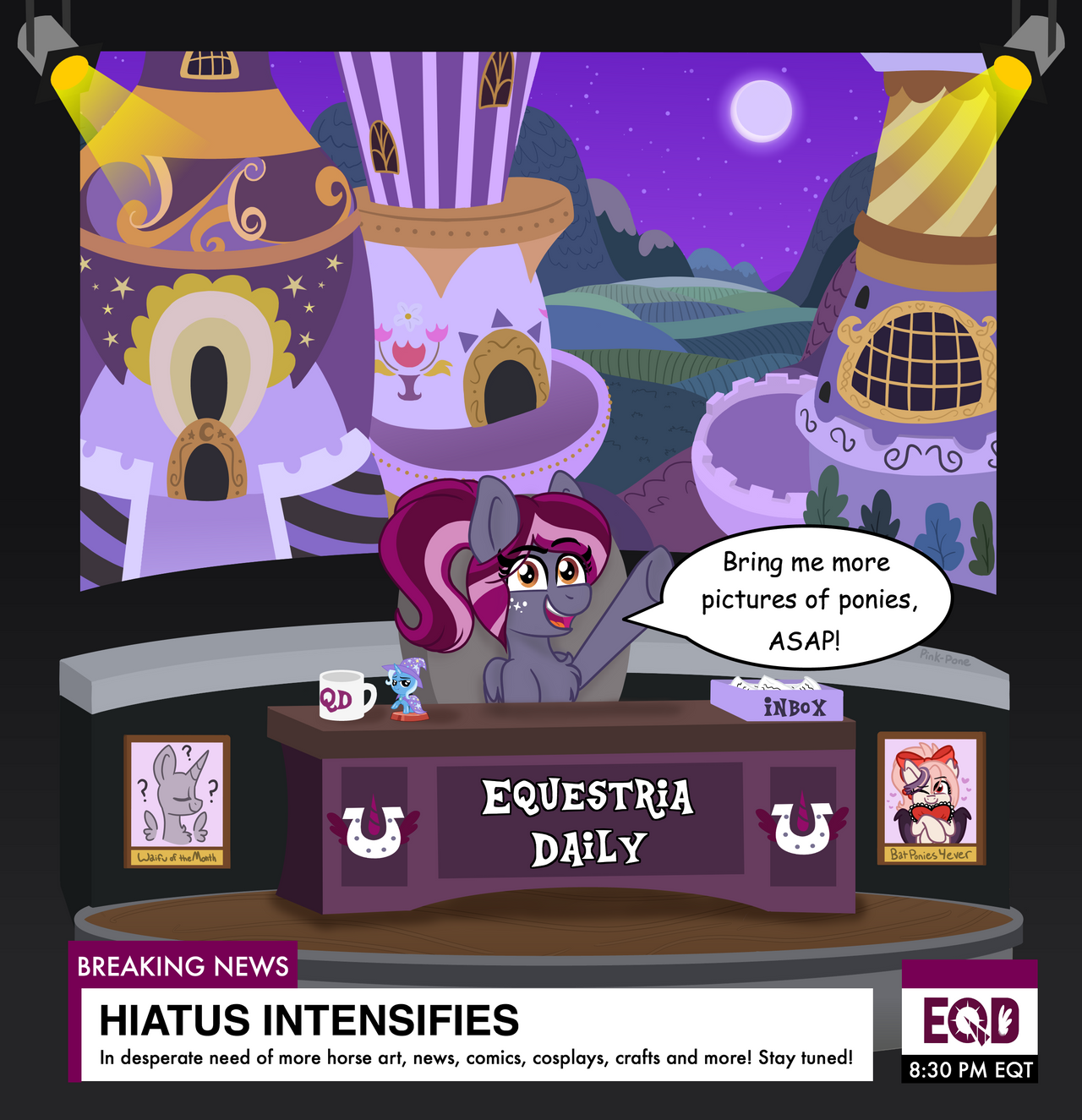 Watch
Probably one of my most ambitious projects to date! A commission from
Parius
of gift art for Equestria Daily!
OC Spotlight Splash belongs to
Sethisto
/ EQD
OC Sweet Velvet belongs to
xWhiteDreamsx

Very clever pic. Hilarious. and so cute. I like the bobble head and coffee mug. Cute!
Reply

This Deviation was featured in the following Equestria Daily Post
www.equestriadaily.com/2019/01…
Thank you for providing pony material for all of us to enjoy

(This bot is unofficial, it is NOT affiliated with Equestria Daily. If you do not wish to get these notifications anymore, please just block this account.)
Reply

Pink-Pone, you did a great job with this! Thank you so much for you hard work
Reply

This is great! The perfect picture of EQD. Sweet Velvet, Waifus, Begging for pony, and Trix!
Reply