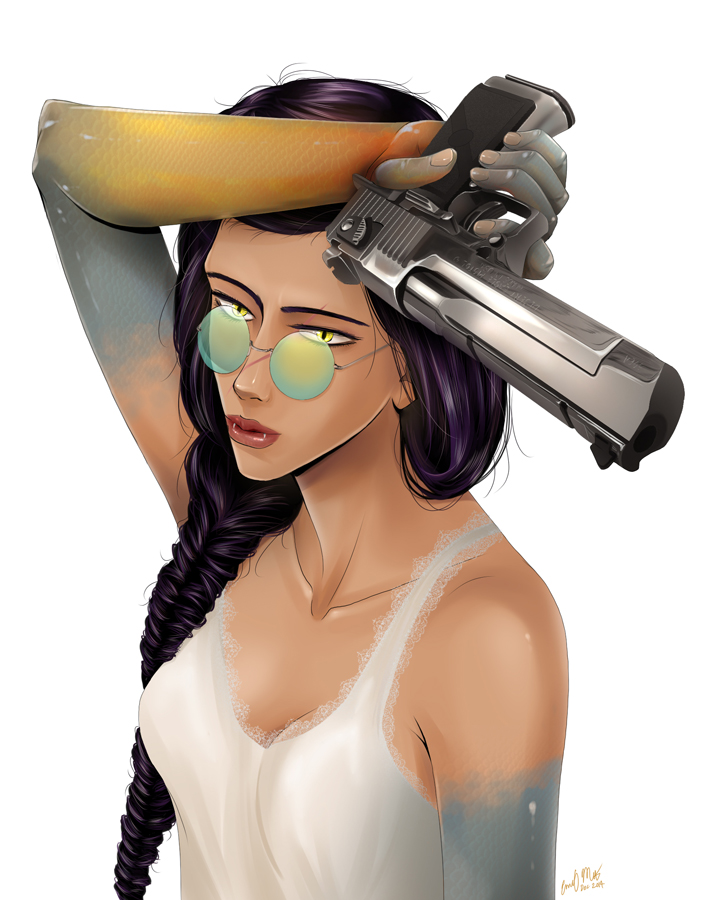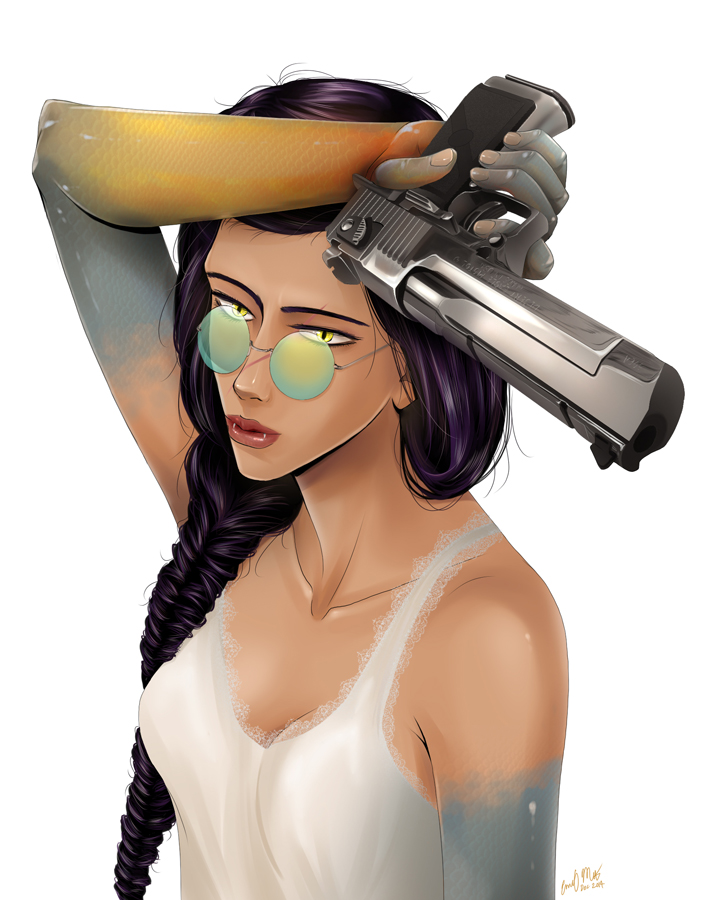 Watch
Commission (you can commission me too!
emi-art.com/twtyh/commissions.…
)
I really love the way that gun turned out.


Amazing work!

Reply

o__o That gun is amazing. It almost looks like a photo. How did you do that??

The lace on her shirt and the scales on her skin are also really neat. I'm envious of your attention to detail!
Reply


Thanks. I looked at a photo reference and sketched over top of it, and did A LOT of color sampling. Really happy that it came out so realistically.
Aww, thanks! Those details were requested by the client.
Reply