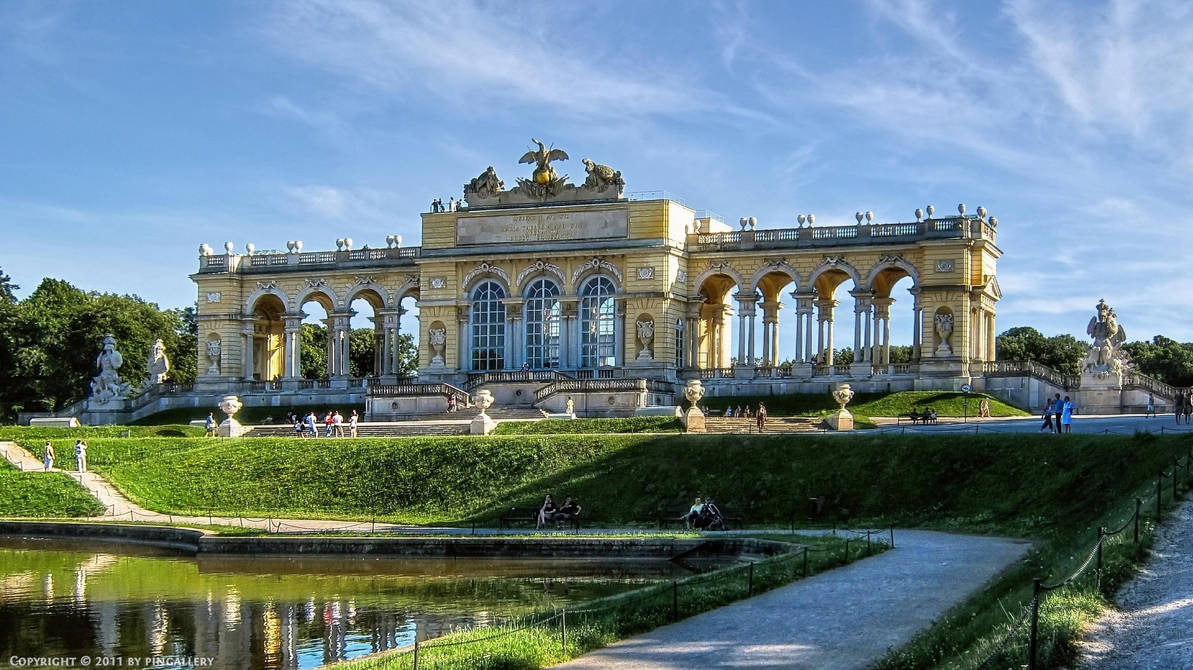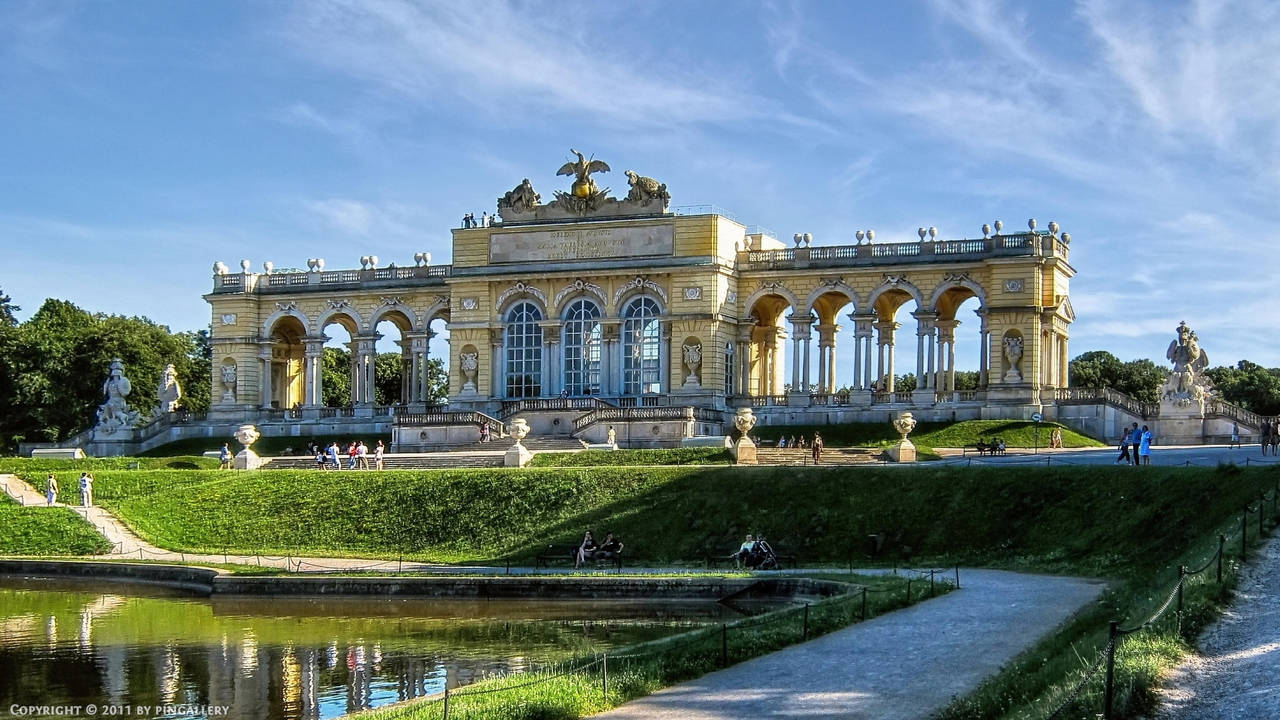 Watch

-->
gℓσяιєттє-¢αѕтℓє ѕ¢нσєηвяυηη ı
<--

                           ρℓєαѕє ѕєє αℓѕσ:    
A Gloriette is a building in a garden which is on a location raised compared with the surroundings. The architectural implementation and figure can be very different, often in the form of a pavilion more or less open after the sides or Tempietto.
The probably best known and biggest "Gloriette" is in the castle garden of castle Schönbrunn in Vienna.
The Gloriette main eye-catcher (Point de vue) of the garden and vantage point about the same was built in 1775 as the last building of the garden after plans by Johann Ferdinand Hetzendorf of high mountain as "a fame temple", at the same time. The gallery and the columns are made out of hard, white imperial stone and were as reused with the Gloriette as the bull heads and other parts.
The Gloriette than food eel and hall as well as as a breakfast room served later for emperor Franz Joseph I. Der Speisesaal it was used up to the end of the monarchy, today a café is in it, on the roof a view platform with look is over Vienna. The sculpture jewellery comes from Johann Baptist Hagenauer.
Excuse for my bad English!
+++++++++++++++++++++++++++++++++++++++++++++++++++++++++++++++
Eine Gloriette ist ein Gebäude in einer Gartenanlage, das sich auf einem gegenüber der Umgebung erhöhten Standort befindet. Die bauliche Ausführung und Gestalt kann sehr unterschiedlich sein, oft in der Form eines nach den Seiten mehr oder weniger offenen Pavillons oder Tempietto.
Die wohl bekannteste und größte "Gloriette" befindet sich im Schlossgarten von Schloss Schönbrunn in Wien.
Die Gloriette wurde im Jahr 1775 als letzte Baulichkeit des Gartens nach Plänen von Johann Ferdinand Hetzendorf von Hohenberg als "Ruhmestempel", zugleich Hauptblickfang (Point de vue) des Gartens und Aussichtspunkt über denselben erbaut. Die Galerie und die Säulen sind aus hartem, weißem Kaiserstein gefertigt und wurden bei der Gloriette ebenso wiederverwendet wie die Stierköpfe und andere Teile.
Die Gloriette diente später als Speise- und Festsaal sowie als Frühstückszimmer für Kaiser Franz Joseph I.. Der Speisesaal wurde bis zum Ende der Monarchie benutzt, heute befindet sich ein Café darin, auf dem Dach ist eine Aussichtsplattform mit Blick über Wien. Der Skulpturenschmuck stammt von Johann Baptist Hagenauer.