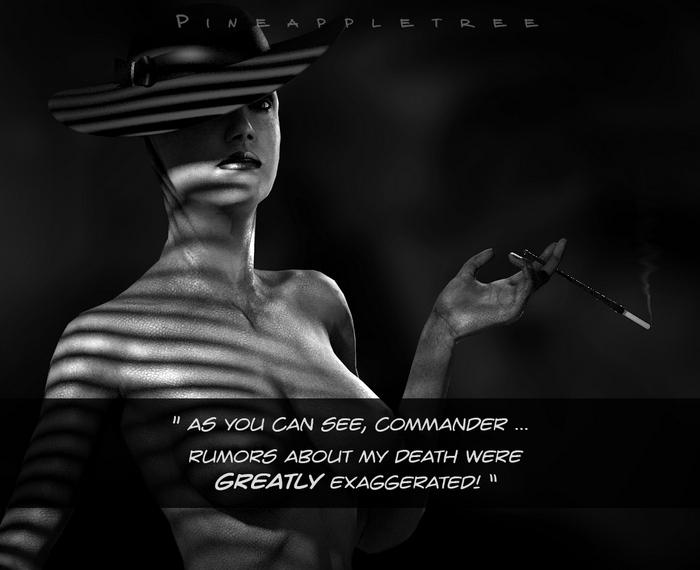 Nothing too detailed today, but a looong overdue update to let all of you still waiting know:
Both Liara and the "Photoprapher" are very much alive!
Progress on project "Nu Liara" might be glacially slow, but there
is
progress.
(Mesh & UVs done bar some tweaks, advanced rig prototype built, Textures in early stages -
currently painting completely new diffuses, upgrading the original 2x1024² to 4x4096²)

I can't tell you how much longer this is going to take.
But I
can
tell you I'm determined to bring the project to completion, step by little step.
Hope to see you all at the end of the tunnel.
Greetings from Pineapple Isle!
Shoutout to SeanCF for setting the bait that finally brought me out of my lair

(Picture above is a quick edit of an old "Noir Liara" test scene I never quite got to work,
not least because of problems I hope to alleviate with Nu Liara.)