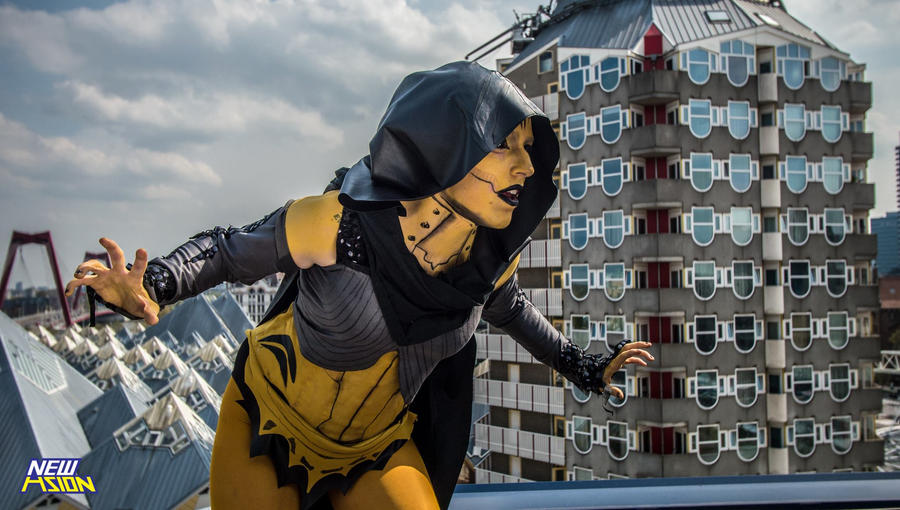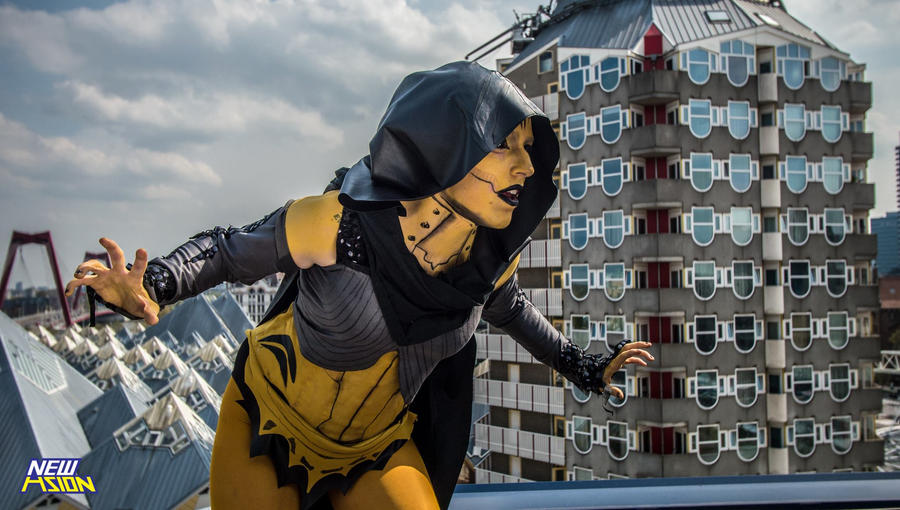 Watch
Picture taken by the awesome:
www.facebook.com/newasion
of my D'vorah cosplay.
I made this costume in 4 days, so no it's not 100% complete, but it was to be worn at the event Level-up in Rotterdam with our big Mortal Kombat cosplay group. (and with big i mean huge) we were with the 16 of us if I'm correct. It was really an awesome day and everyone was amazing, thanks to de Bibliotheek and RC3gaming for having us!!
My cosplay page:
www.facebook.com/pindakeesss?f…

Reply

You look too fabulous! Amazing cosplay!
Reply

At first I was like "Why the hell did someone pose the D'Vorah model outside with buildings and stuff? Then I noticed this is real!
Reply

for only 4 days that is still a rather impressive costume.
Reply

This one thinks your costume is exelent.
Reply

Awesome work! I love the make up!!
Reply

Now this is something I didn't expect to see. Awesome job, the costume came out really good.
Reply

Well that graphic preety strange not mk ish and all . . .wait WAIT its a cosplay! Woah its perfect just perfect you are awesome !
Reply

Wow, simply amazing! Great talent for cosplay you have.
Hope you had a lot of fun ;>
Reply