Soft reminder for everyone! Please make sure you always include your proof of purchase or trade, some sort of receipt or directly link to the trade when posting your registration form here.
For the new members joining through the Send A Friend Event 2017, please just link to your name being pinged in the
Pillowing-Pile
event journal. c:
---
Hello and welcome everyone to the Make-Your-Own Pillowing Registration here at the Pillowing Pile Archives. We appreciate you taking the time to come here and fill out the form work so that our busy-bee mods can help put together this Archive to help us all!
You can only register a pillowing you currently own. So no, you can't help and register your friend's pillowing for them, sorry!
When submitting your MYO Pillowing, please make sure to include the
FIRST design image
of it so we can upload it with your form. Even if it's no longer "correct" we need the original image as a starting point for your pillowing design. c: If you would like their new reference to be included on your Archive Submission, please link the DA submission or Stash submission so we can put the thumbnail under your "Current Owner: Name"!
Here is a quick review on how Archive Submissions will be posted!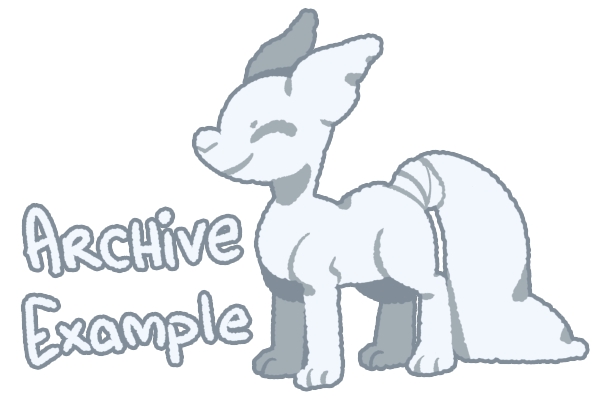 Please fill out this form best you can:
Link to First Design Artwork: (Should be a Clear and Colored Image)
Please also provide a link to Current Ref Artwork: (If changes have been made)

First Artist:


First Designer:





Current Owner:





Owner History:


(How did you end up with this MYO? Buy/Won? If trade.. try to list as much as you know!)



Features:


bulletcolor Rarity Size
bulletcolor Rarity Ears
bulletcolor Rarity Eyes
bulletcolor Rarity Tongue
bulletcolor Rarity Teeth
bulletcolor Rarity Paws
bulletcolor Rarity Nails

bulletcolor bulletcolor
Rarity Length and Rarity Width Tail, Open/Closed Case
bulletcolor Rarity Accents </blockquote>
Example: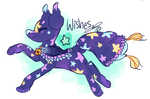 When listing your features, be sure to label them correctly and using the DA color bullets. :bullet yellow: (Remove the space to use!) This will help our mods put your Archive Submissions together much more quickly. If you need help, look at the official pillowings for examples or ask for a mod!

Examples:
Common Standard Size
Rare Open Eyes
Uncommon Paw Pads
Common Standard Length And Uncommon Slim Weight

Tail, Open Case
Use the Archive Example above to see the color code system and the features lists!