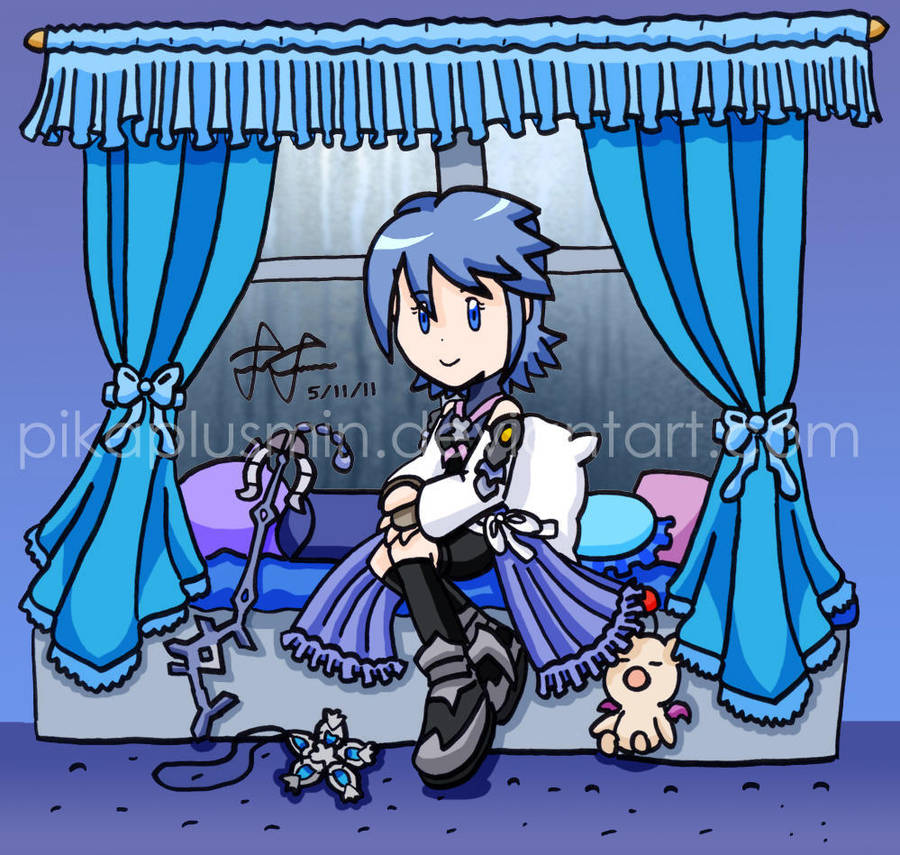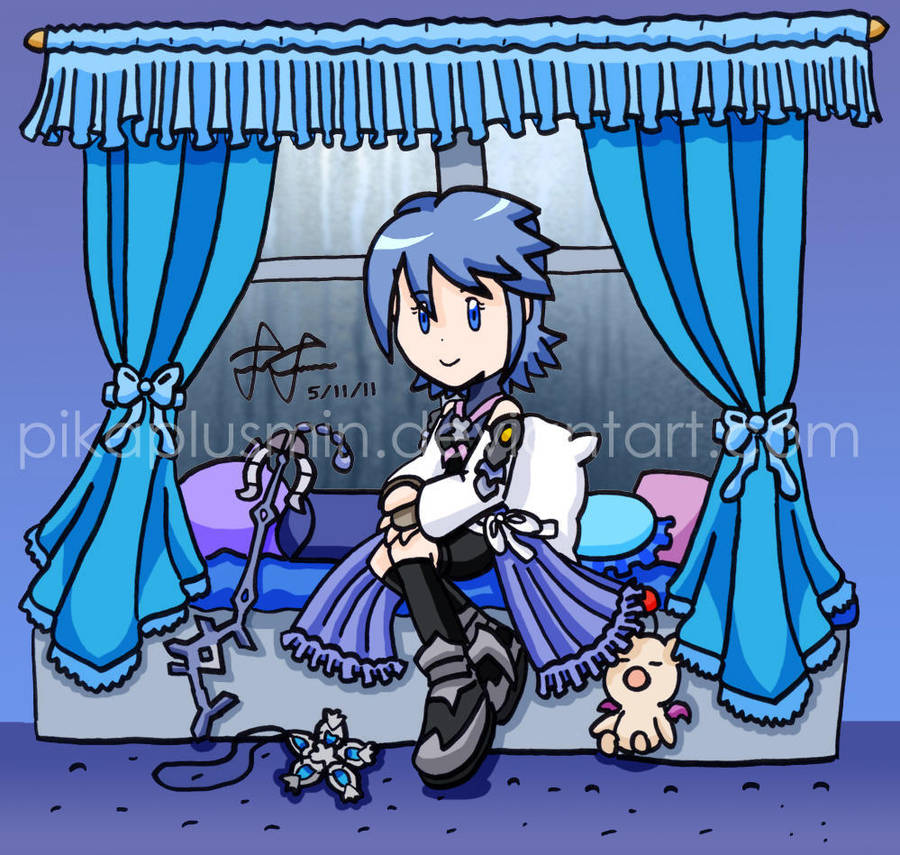 Watch
Aqua is one of my favorite characters of all time, so I drew her sitting on a window seat during a rainy day. Not exactly what I had in mind but it turned out pretty good. The only thing I'm not too proud of is the Keyblade. This was actually my first time drawing it so I hope you guys could excuse it for now.
Ugh... Summer's almost over. I plan to submit another artwork before school starts. Let's hope I make the deadline!!

Wish me luck guys!

Aqua, the Moogle, Keyblade, etc. belong to Kingdom Hearts (Square Enix + Disney).

Aww! This is so very cute

I really love your style! This definitely looks like an Aqua room. Also, for this being your first time drawing Rainfell, I think the Keyblade came out beautifully. Amazing, amazing job. This piece is more than worthy to be among my favorites, and I always enjoy looking at it. Keep up the great work!
P.S. Have you perchance read White Knight by aradian nights on fanfiction? I mainly ask, because Aqua's room is described a lot like this in that story. If so, it's really cool that you drew the room in a similar way. And if not... Man is this a lovely coincidence! Just looking at this pic brings that chapter to life even more. And as WK's one of my favorite stories, that's a very much welcomed thing

Thank you very much for drawing this lovely piece!
-Shanna
Reply

Thank you so much!! I always felt that Aqua had an air of grace, so I imagined her sitting by the window while it was raining. I had lots of fun doing this, so knowing that my work is liked makes me happy.

As for the White Knight, I haven't read much KH fanfics so no. Wow, real coincidence huh? Might have a look-see when I got time. So until next time, thanks again!!

Reply

Reply

cute art. I like it

Reply

Nyaaaaaaaaa, she is so cute !! TToTT
I love ! =') <3
Reply

kind of reminds me of my room XD
Reply