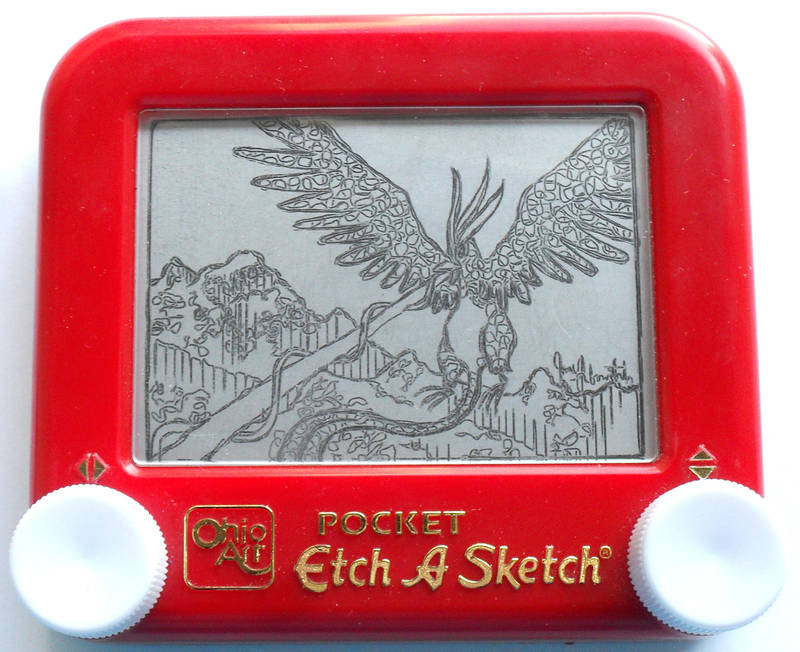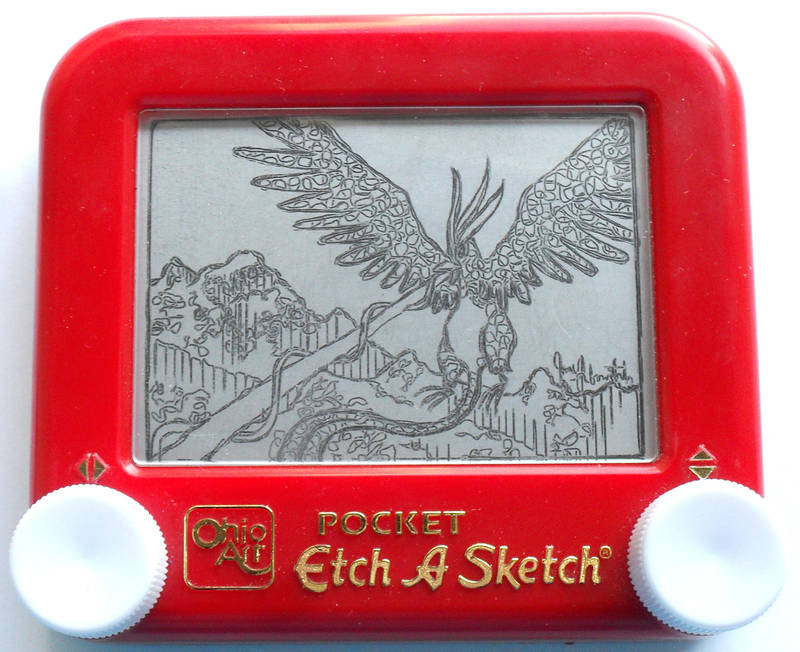 is currently doing its holiday poke-swap, and I was excited that I finally signed up in time to do it!
I had the honor of making a piece for

.
Though he listed a few pokemon, I hope he does not mind that I only etched one! There had to be a Christmas/winter theme to it, and I guess I took the cheap way out by choosing Articuno from his list of favorites.
After experimenting with a few poses, I ended up locking into this one because it is a good display of his wing span. It was inspired by a reference image I found of a bird online. The background mountains was also loosely based off an internet reference. The ice beam/aurora beam was based off how I imagine it might look. I am glad I made it on an angle because I feel as though it was more interesting that way.
This is one of my favorites of all the pokemon I've ever etched. I am really happy with how this turned out! I hope you agree as well!~ It took about an hour and a half to make.
facebook fanpage:
[link]
I've never seen anybody use an Etch a Sketch to do a real work of art! This is truly amazing. This isn't the best Articuno I've seen, but, you've done a really cool thing. I'd love to see so much more! I can not use an Etch a Sketch to do anything like this. I say this is great job and I hope that some day you will be able to sell an Etch a Sketch with one of your works of art on it. You are freaking amazing, keep striving to make your etches better and better.

PS: I love the mountains!
The Artist thought this was FAIR
43 out of 45 deviants thought this was fair.
It is hard to find good art now a days I do have to say that! Many people say it would be easy to simply draw, paint, even spray their art! But you, you show amazing talent with one of the hardest things to do art on! I have used these before and yes I have pulled off some pretty amazing boxes with them but wow, you have a true power here and I believe you deserve to be famous and you should earn real money for you hard work. But man You have AWESOME skills with a etch a sketch some that even masters of art could never even attempt to pull off! You have a gift, use it wisely! XD
The Artist thought this was FAIR
51 out of 55 deviants thought this was fair.