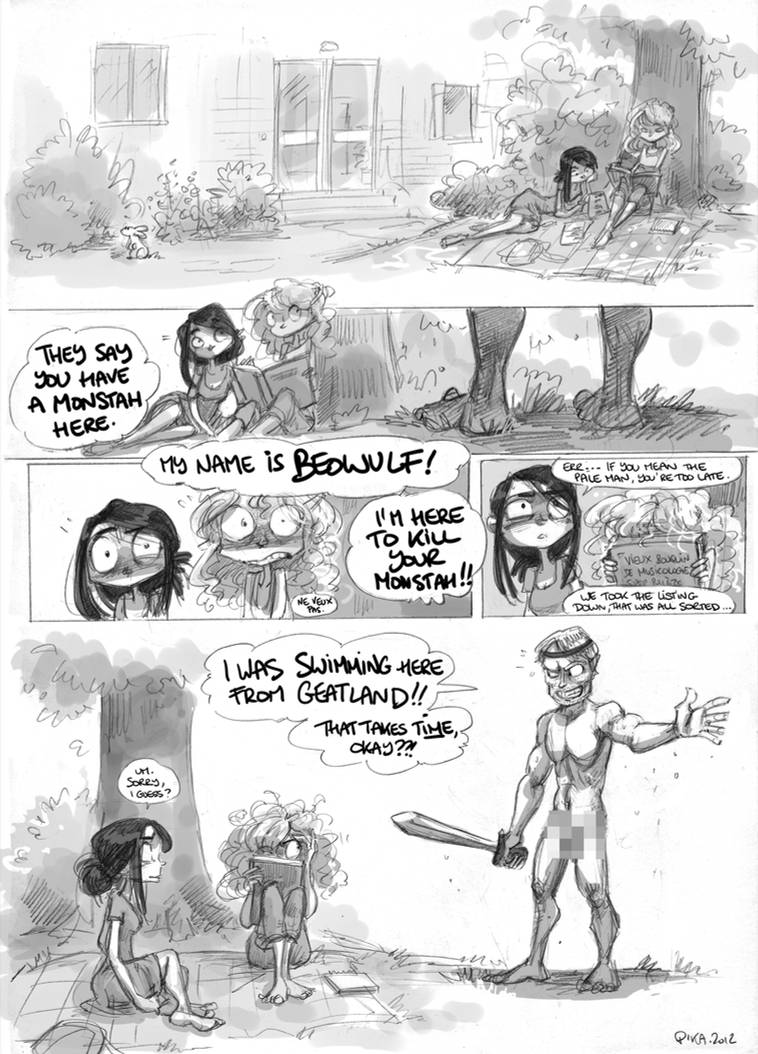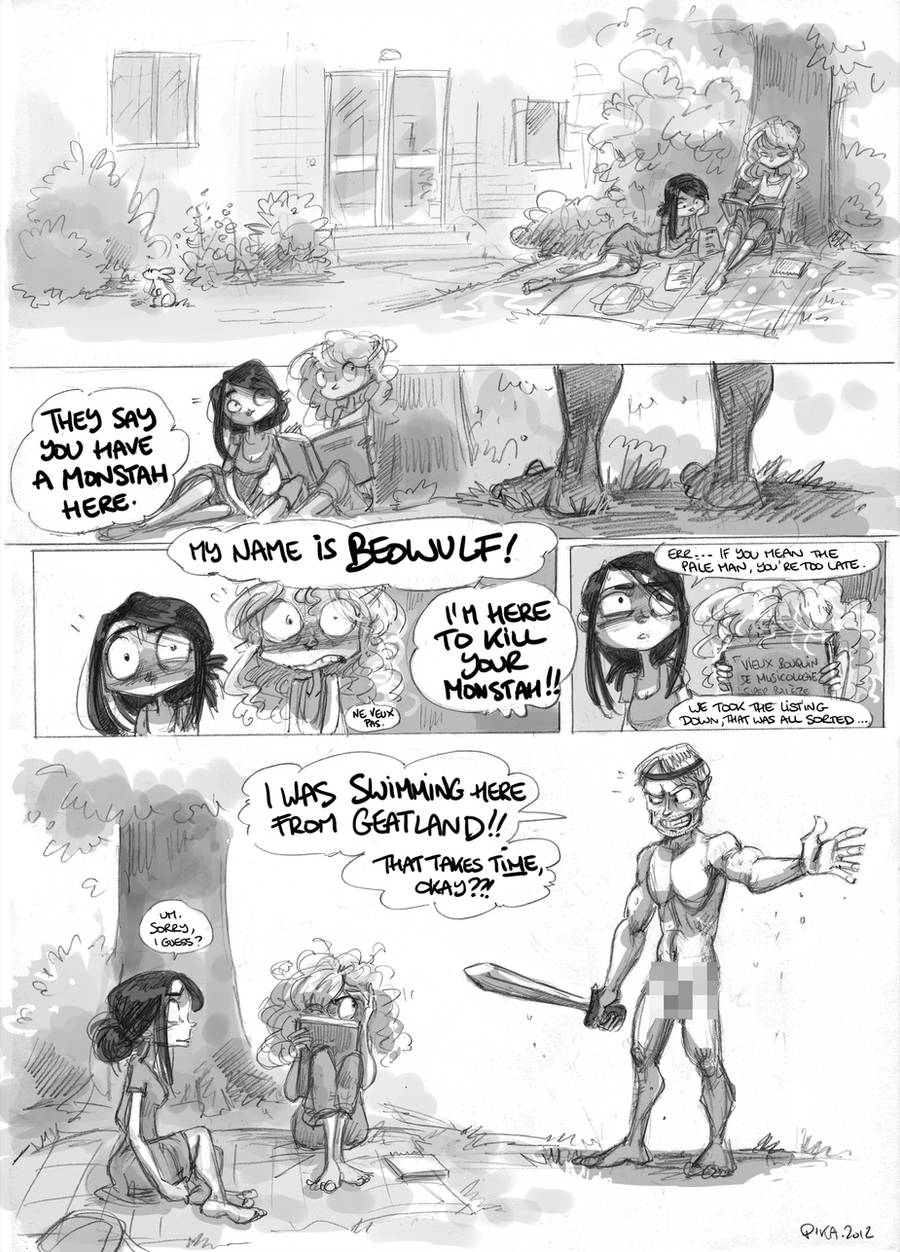 'Cos there's no school like old school, when it comes to monster slaying. Unfortunately, swimming all the way from 11th century Scandinavia gets you in half-dozen pages too late.
This idea was sparked by some bright cookie in comments to the Monster Hunter arc - sing out for credit. I accidentally deleted a backlog of comments I meant to respond to.

You might notice that, fatally, Sarah has developed some minor resistance to Distracted by the
Bulge pants dangly bits
Sexy and just about masters the art of maintaining eye contact against all odds.
And I've just realized this is the THIRD time poor Sarah has been exposed to Full Frontal Male Nudity, and none of it has been Jareth's.
Sulking
Glowering material for His Nibs indeed.
and this is a hurried and a silly one because I am le busy again.
---


This is a work of fanart and solely intended for shits and giggles. Not mine, not making money from it.

Christine [Phantom of the Opera] (c) Leroux and Webber
Sarah [Labyrinth] (c) Lucas, Froud, Henson; Connelly&Bowie
Beowulf [2007 CG movie version] (c) Zemeckis, Avary, Gaiman, Paramount Pictures/WB
Dread Creature of the Cave of Caerbannock, aka Bunny (c) Monty Python


Based on the original Roommates comic by *AsheRhyder