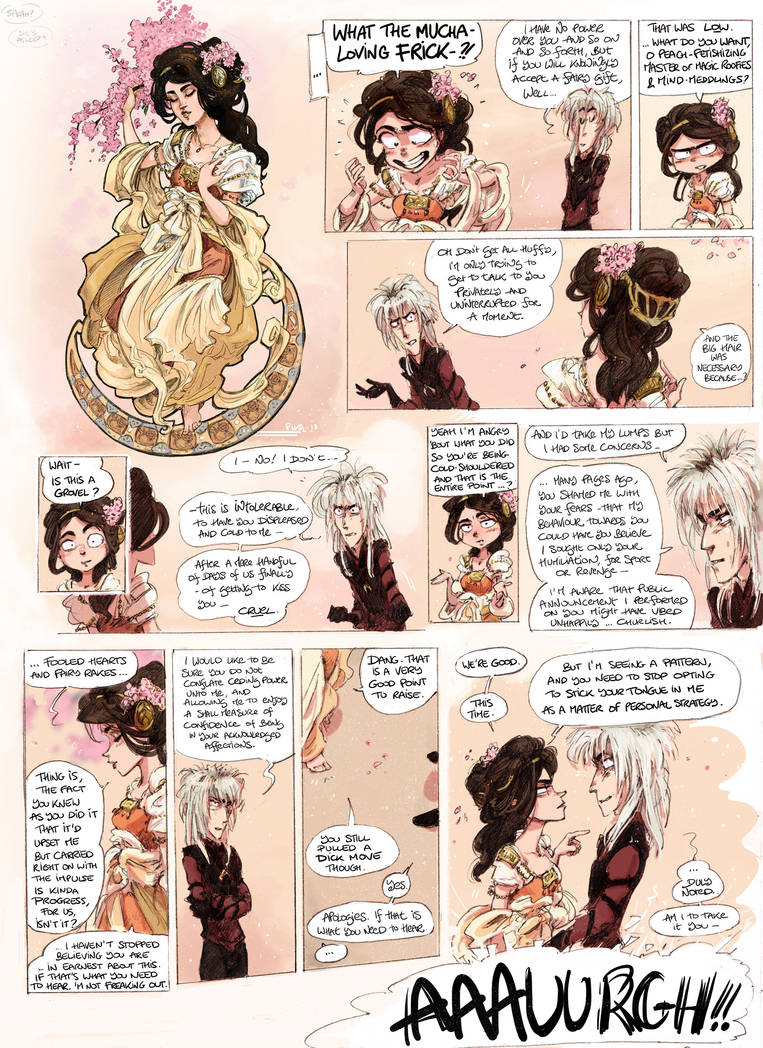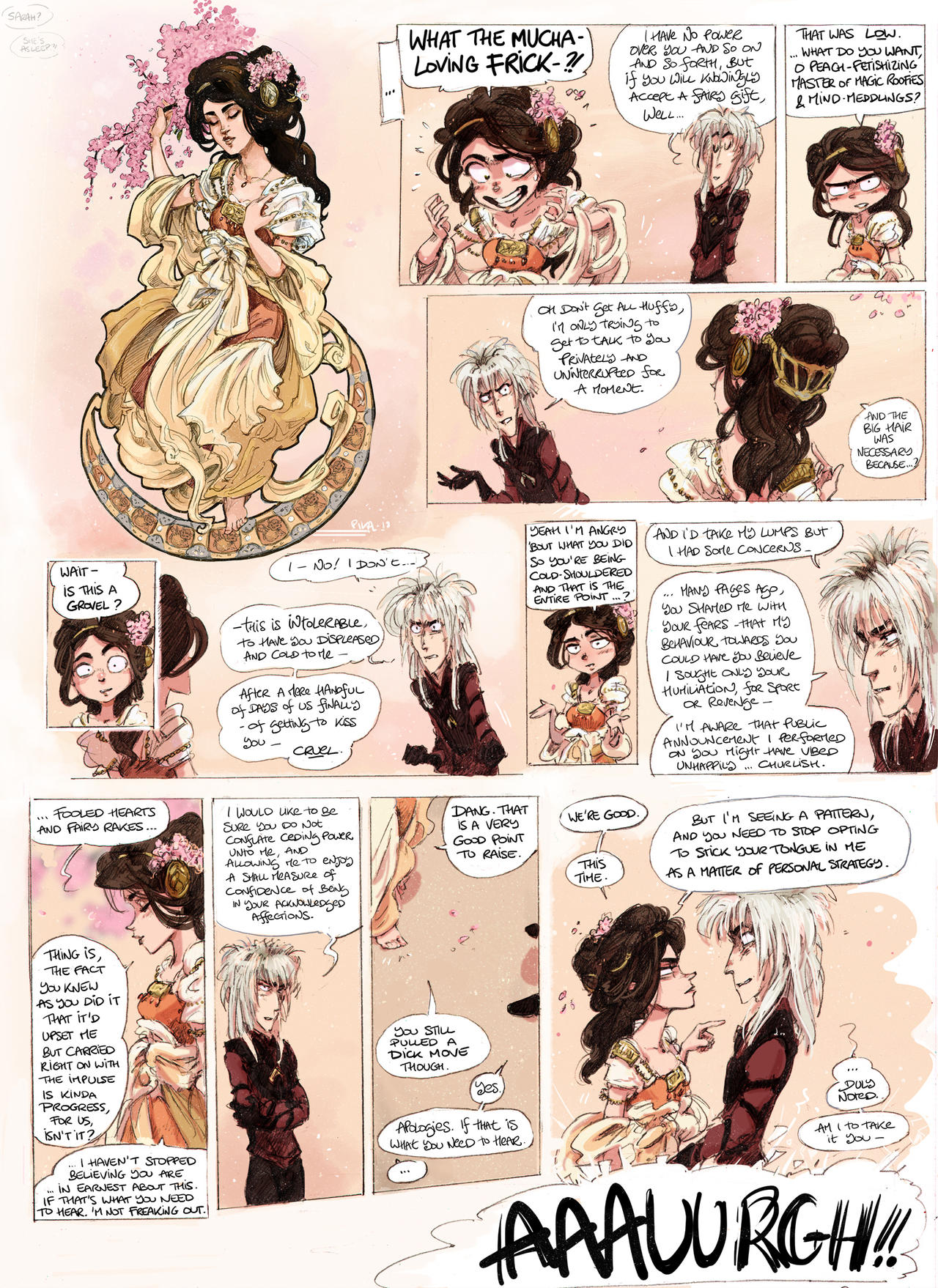 Watch
In which we have peach blossom dream-jacking, Mucha pastiche, and decent levels of insight and ongoing commitment to Working Things Out. And probably a timely if startling and as-yet-unexplained interruption, because Jareth's mind was definitely a hop and skip from the gutter there....

(a speedier update and a tricked-out page because we all need escapist good things these days).

______


Previous

Next

Beginning


____

This is a work of fanart and solely intended for shits and giggles and vicarious fangirl squee. Not mine, not making money from it.


Sarah and Jareth [Labyrinth] (c) Lucas, Froud, Henson; Jennifer Connelly, David Bowie
Based on the original Roommates comic by *AsheRhyder