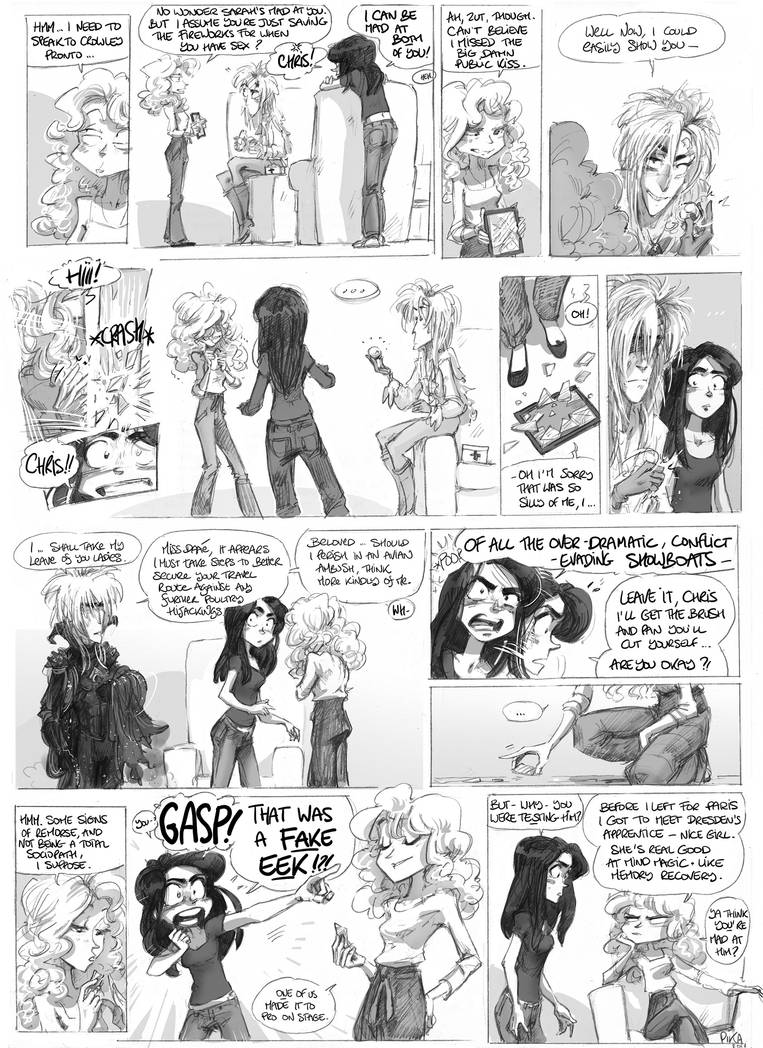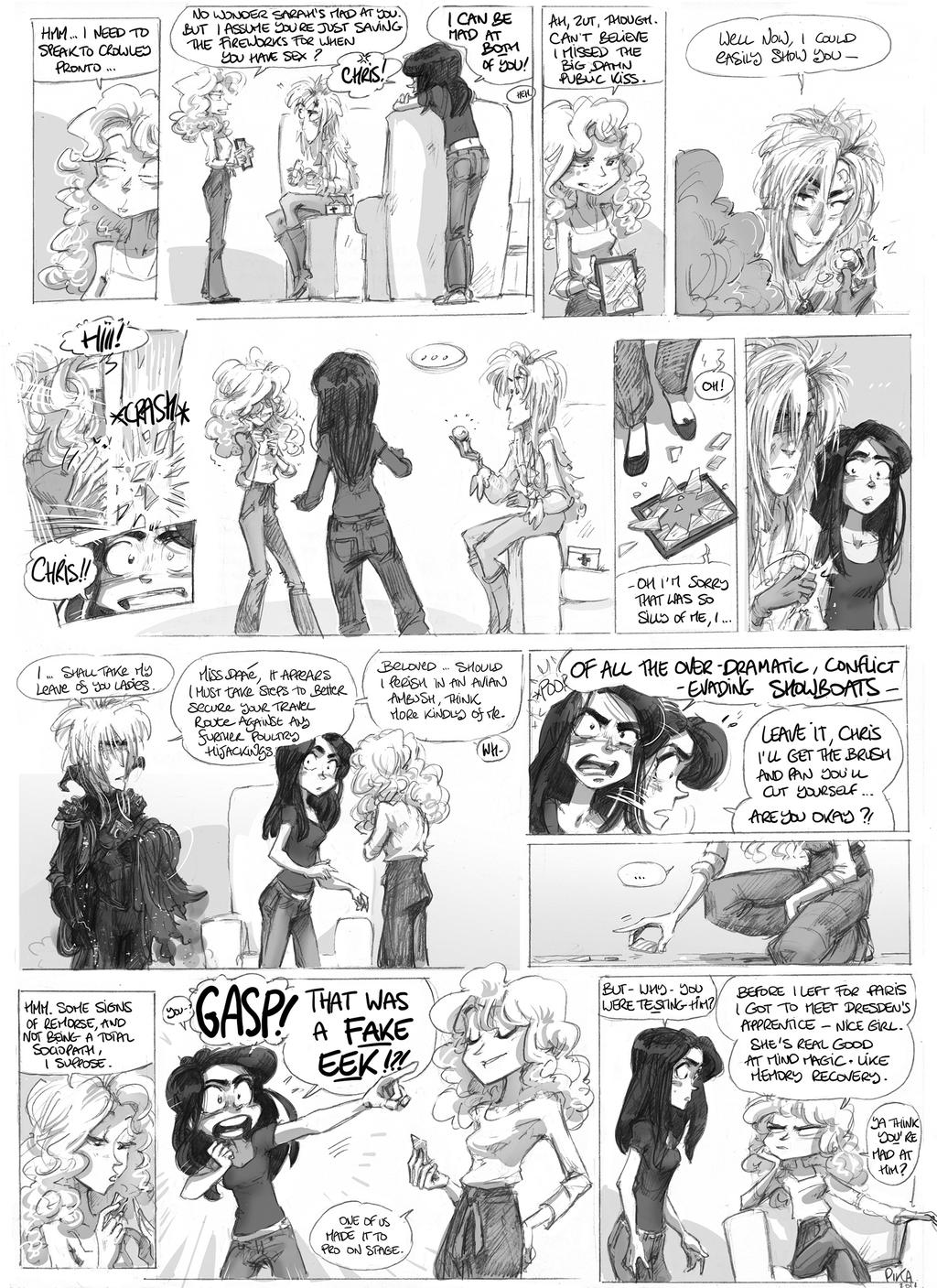 Caution/apology: MILD SPOILERS for later 'Dresden Files' books on this page, possibly more in Comments discussion, Ye Be Warned.

Resuming the situation where we left these three on page
320
- Jareth gets a smidgeon of assistance from Christine willing to hold up a mirror for him, but has to do his own patching-up. Of course he could do it with magic and this is entirely in the intent of guilting/mollifying Sarah.
(um. lets say both the girls lost their little sweaters due to the hottness of the related Kiss and handwave that little visual continuity hiccup...)
is that some genuine magic crystal-related trauma there, or are you willing to risk seven years' bad luck to troll the GK, Chris? Hmm....

(I am sorry this took so long to update! Besides general summer distractions I was actually just a little bit stuck on a plotpoint, found a workaround.

Thanks to all lovely persevering readers&commenters.

)
____
This is a work of fanart and solely intended for shits and giggles. Not mine, not making money from it.


Jareth, Sarah, Blikkins
[Labyrinth] (c) Lucas, Froud, Henson; Bowie&Connelly
Christine Daaé, Erik, Raoul de Chagny [Phantom of the Opera] (c) Leroux and Webber


Based on the original Roommates comic by *AsheRhyder