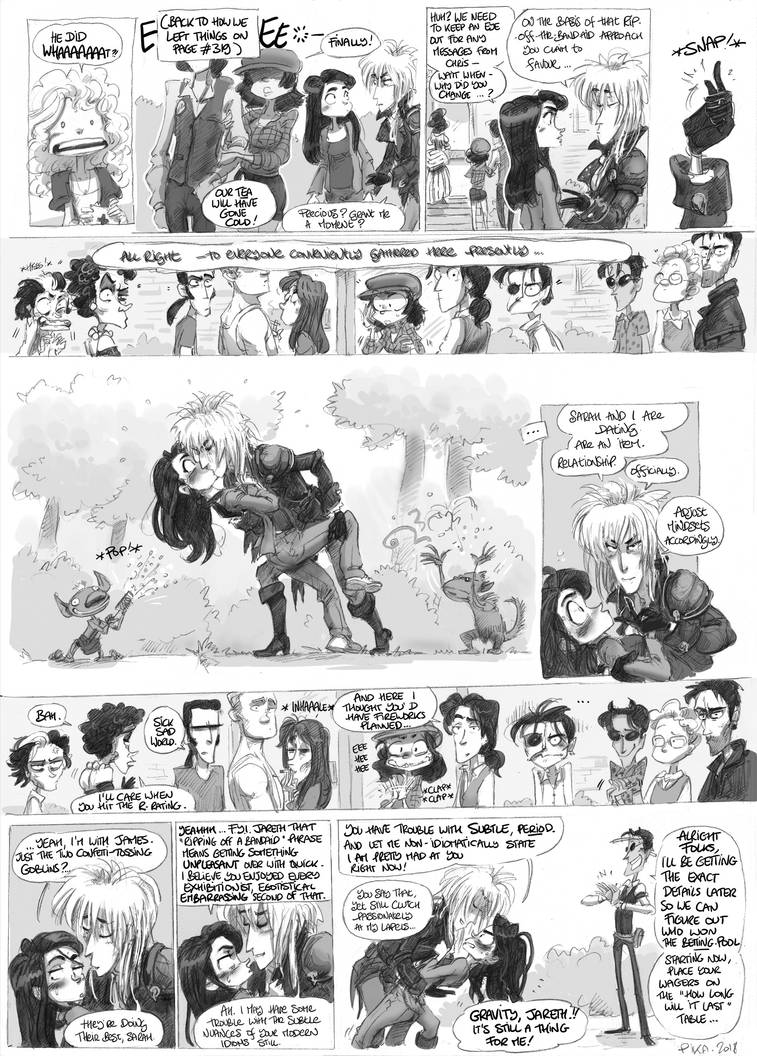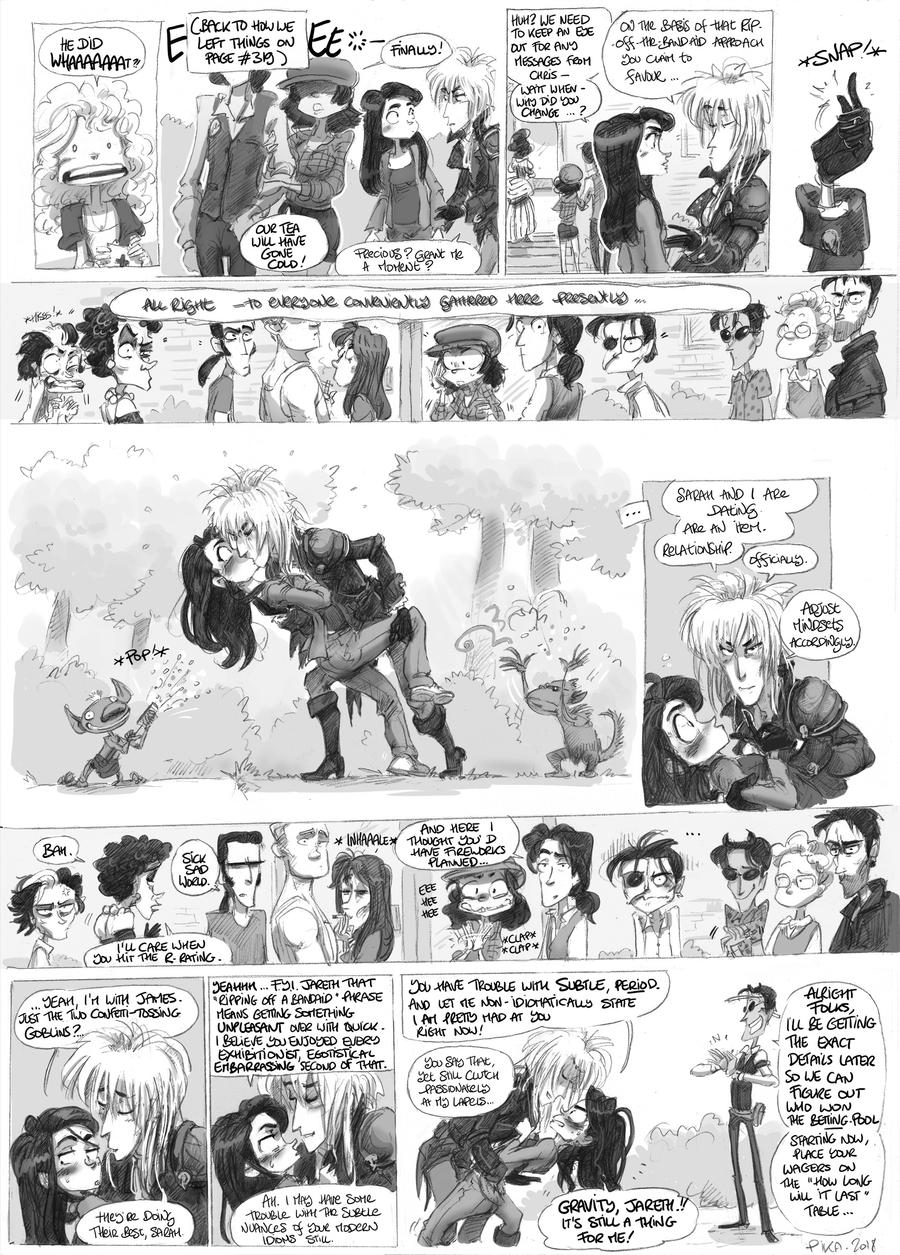 Watch
I am really disappointed I had to hustle off on holiday (OK, not THAT disappointed - that was a very enjoyable week in Spain....) with juuuust not enough time to finish and upload this last Wednesday... the confetti-popping goblins would have been great for July 4th.

Yeah, he Did That. Well, Dresden went and got GK's hackles up, it called for some male assertion of dominance/conquest? silly owl.
(and Sarah is starting to recognize some of his tells. And Todd does not care for disembodied voices.)

___


Previous
Next
Beginning

_____
This is a work of fanart and solely intended for shits and giggles. Not mine, not making money from it.

Jareth, Sarah, Goblins
[Labyrinth] (c) Lucas, Froud, Henson; Bowie&Connelly
Sweeney Todd [The Demon Barber of Fleet Street] (c) Tim Burton, Johnny Depp

Marsha [Spaced] (c) Pegg, Stevenson, Nira Park & Edgar Wright - Channel4
Frank N. Furter [Rocky Horror Picture Show] (c) Jim Sharman, Lou Adler, Richard O'Brien, Tim Curry, 20th Century Fox
Eponine, Javert, Valjean [Les Mis] (c) Hugo, Boublil, Schonberg, and Kretzmer, by way of Sam Banks.
Christine, Erik [Phantom of the Opera] (c) Leroux and Webber
Crowley and Aziraphale (c) Neil Gaiman and Terry Pratchett
James Norrington [Pirates of the Caribbean] (c) Disney, Bruckheimer, Verbinski
Harry Dresden [The Dresden Files] (c) Jim Butcher
Based on the original Roommates comic by *AsheRhyder