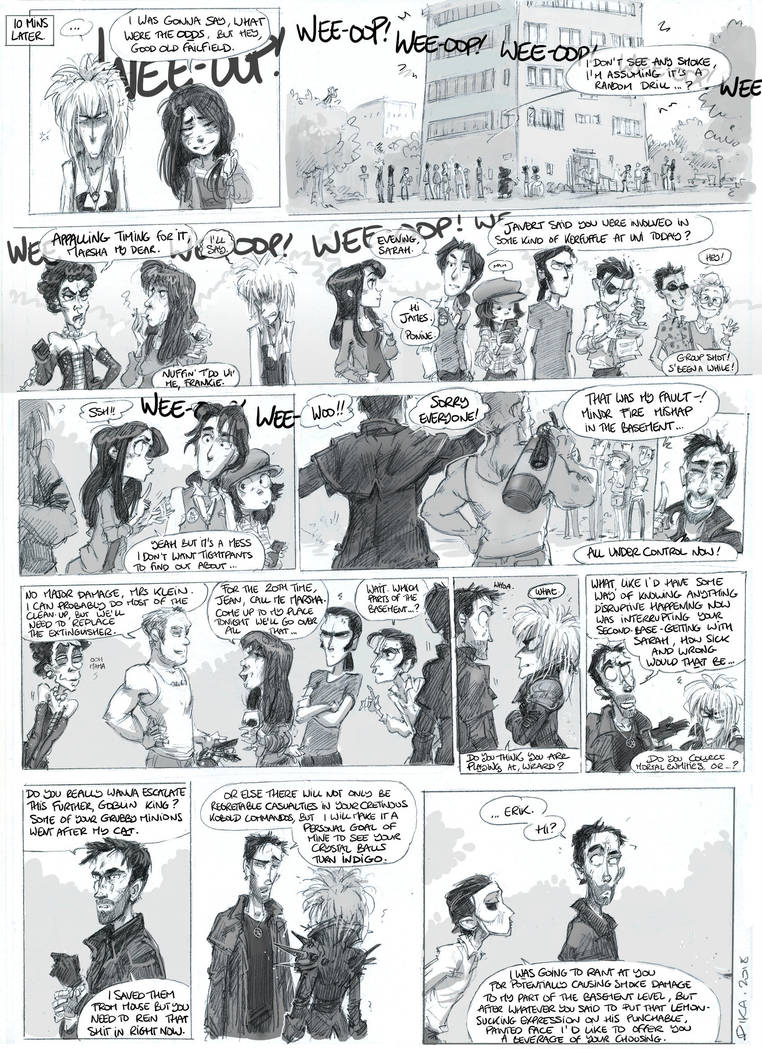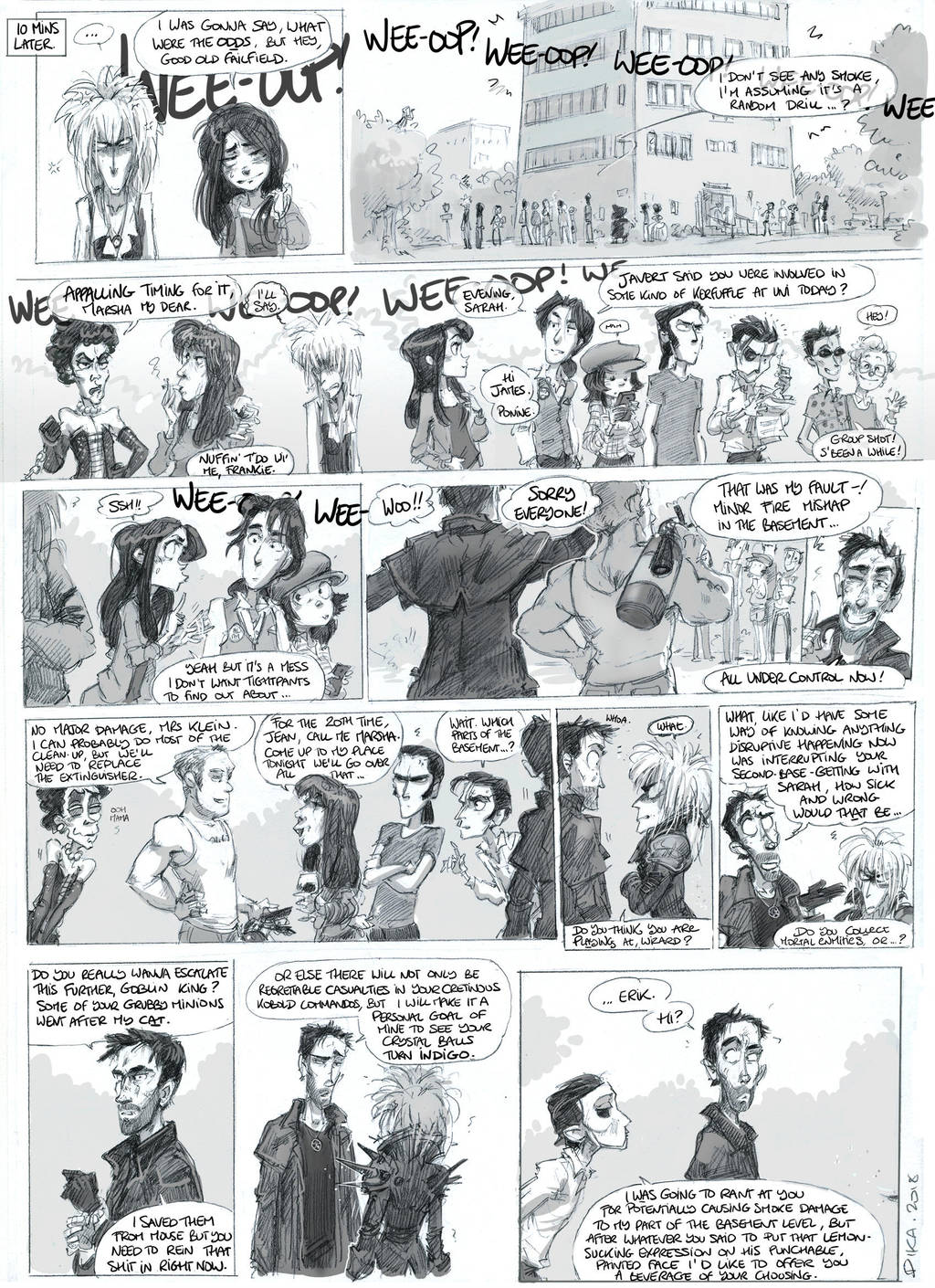 Harry's been in the Building this long without a fire starting?
Yep, page is direct segue from previous, and Jareth is Denied. Again. What were the odds. You'd think his karma slate wasn't quite all that clean or something.

James and Ponine were watching The Royal Wedding II. Erik had in fact, surprisingly enough, gotten into The Zone and was getting somewhere with his composing. And Sarah thinks best if Jareth doesn't find out about Hoggle's stake in Zippy Happy Juice Ltd right just yet.
___

Previous
Next
Beginning

_____
This is a work of fanart and solely intended for shits and giggles. Not mine, not making money from it.

Jareth, Sarah
[Labyrinth] (c) Lucas, Froud, Henson; Bowie&Connelly
Marsha (c) Pegg, Stevenson, Nira Park & Edgar Wright - Channel4
Frank N. Furter [Rocky Horror Picture Show] (c) Jim Sharman, Lou Adler, Richard O'Brien, Tim Curry, 20th Century Fox
Eponine, Javert, Valjean [Les Mis] (c) Hugo, Boublil, Schonberg, and Kretzmer, by way of Sam Banks.
Erik [Phantom of the Opera] (c) Leroux and Webber
Crowley and Aziraphale (c) Neil Gaiman and Terry Pratchett
James Norrington [Pirates of the Caribbean] (c) Disney, Bruckheimer, Verbinski
Harry Dresden [The Dresden Files] (c) Jim Butcher
Based on the original Roommates comic by *AsheRhyder