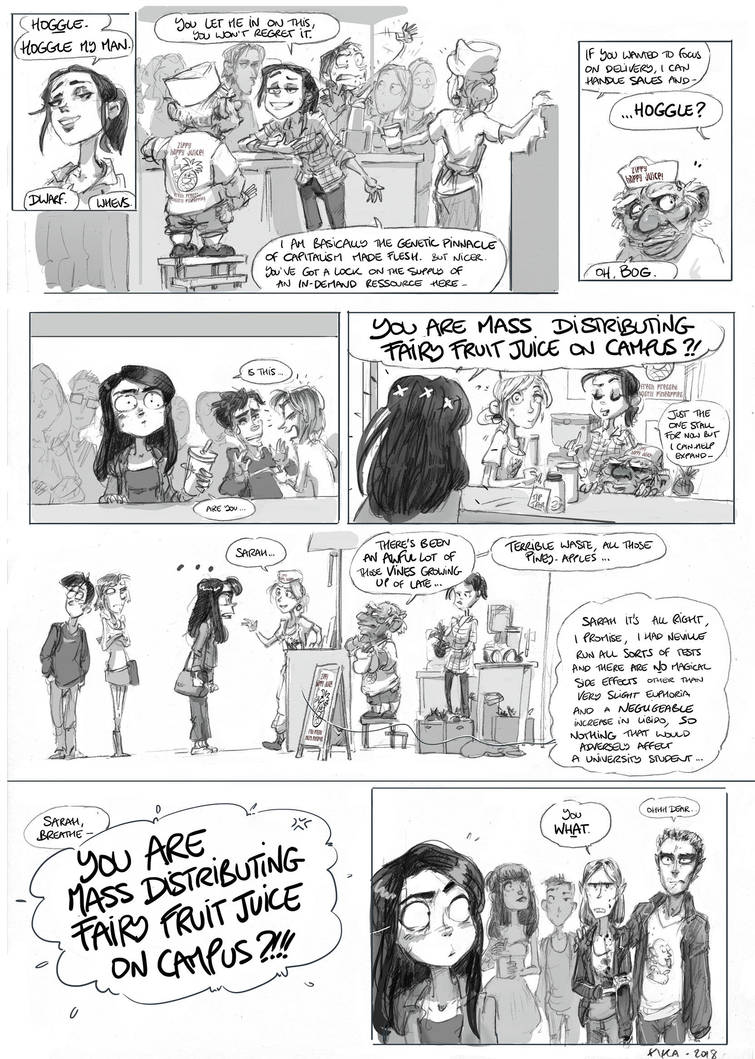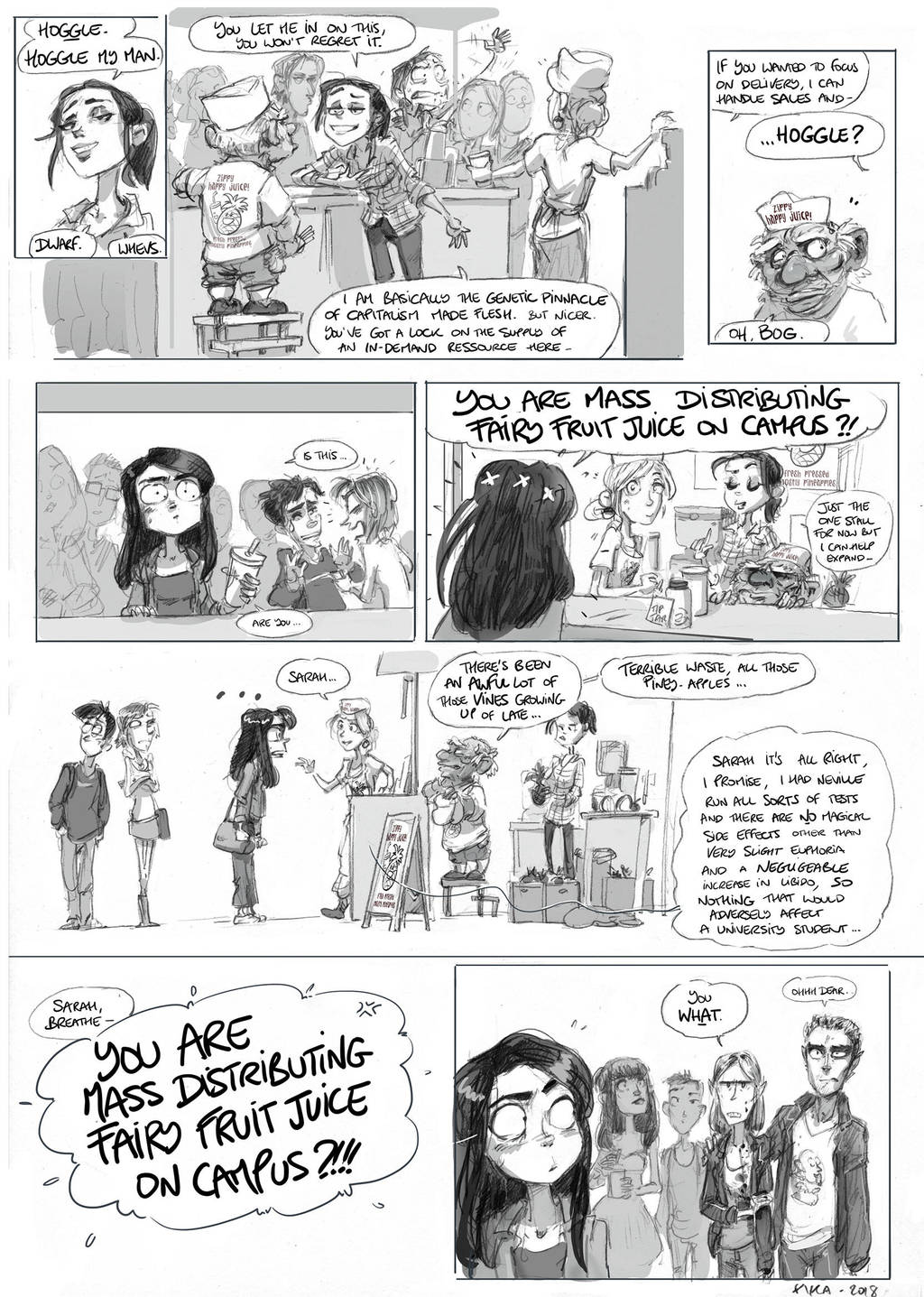 Hoggle,
ya sneaky.
(and shame on Luna for enabling grubby cross-world money-making schemes.)
Yes, Jareth has been
rather
happy
of late...
and a passing cameo of a coupla book faves: October "Toby" Daye [necessarily blood-splattered] and her boyf Tybalt, King of Cats, from Seanan McGuire's wonderful urban fantasy series - shout-out to a few people here who started and abetted my fondess for those books. In which fae fruit is something of a big, Not Funny deal......
(the panicky text on previous page was from Liz)
___
Previous
Next


Beginning
_____


Jupiter Jones-Abrasax [Jupiter Ascending] (c) WB, Wachowksi sisters, Mila Kunis
Hoggle, Sarah [Labyrinth] (c) Lucas, Froud, Henson; Jennifer ConnellyLuna Lovegood [Harry Potter] (c) JKRowling and WB
Elizabeth Turner née Swann [Pirates of the Caribbean] (c) Disney, Bruckheimer, VerbinskiEdmund Pevensie [Chronicles of Narnia] (c) C.S. Lewis and Walden Media/Skandar Keynes
one emo space tantrum-muppet, one tall, sexy giraffe and a molotov-prone moron from other franchises may also be spotted.

This is a work of fanart and solely intended for shits and giggles. Not mine, not making money from it.

Based on the original Roommates comic by *AsheRhyder