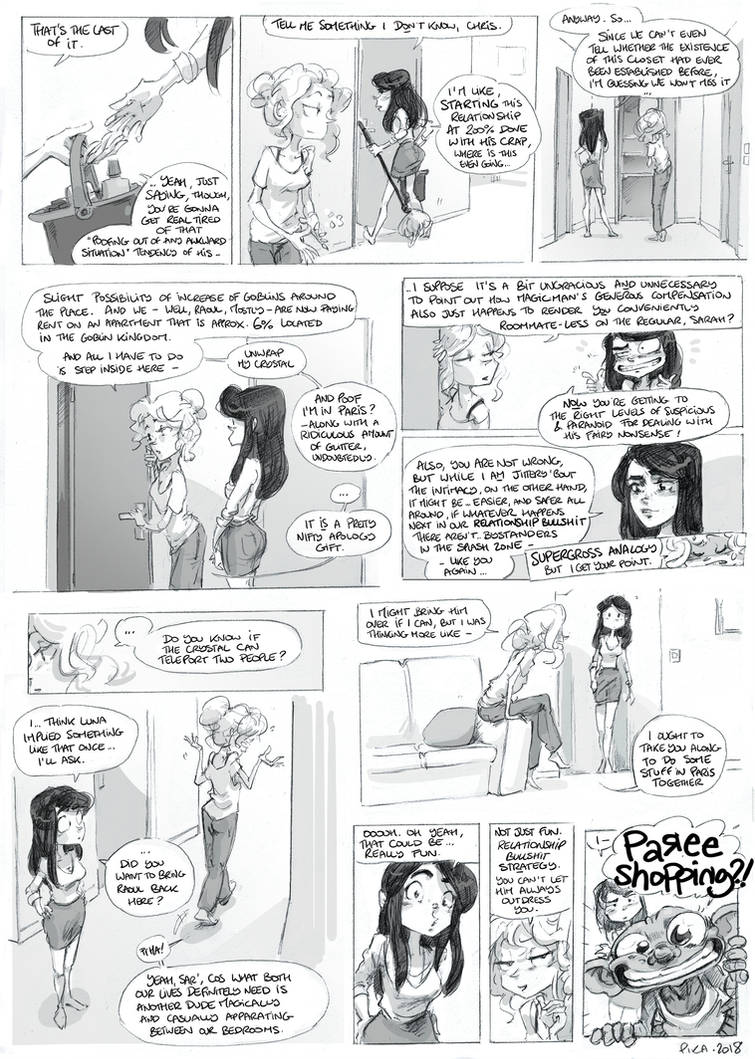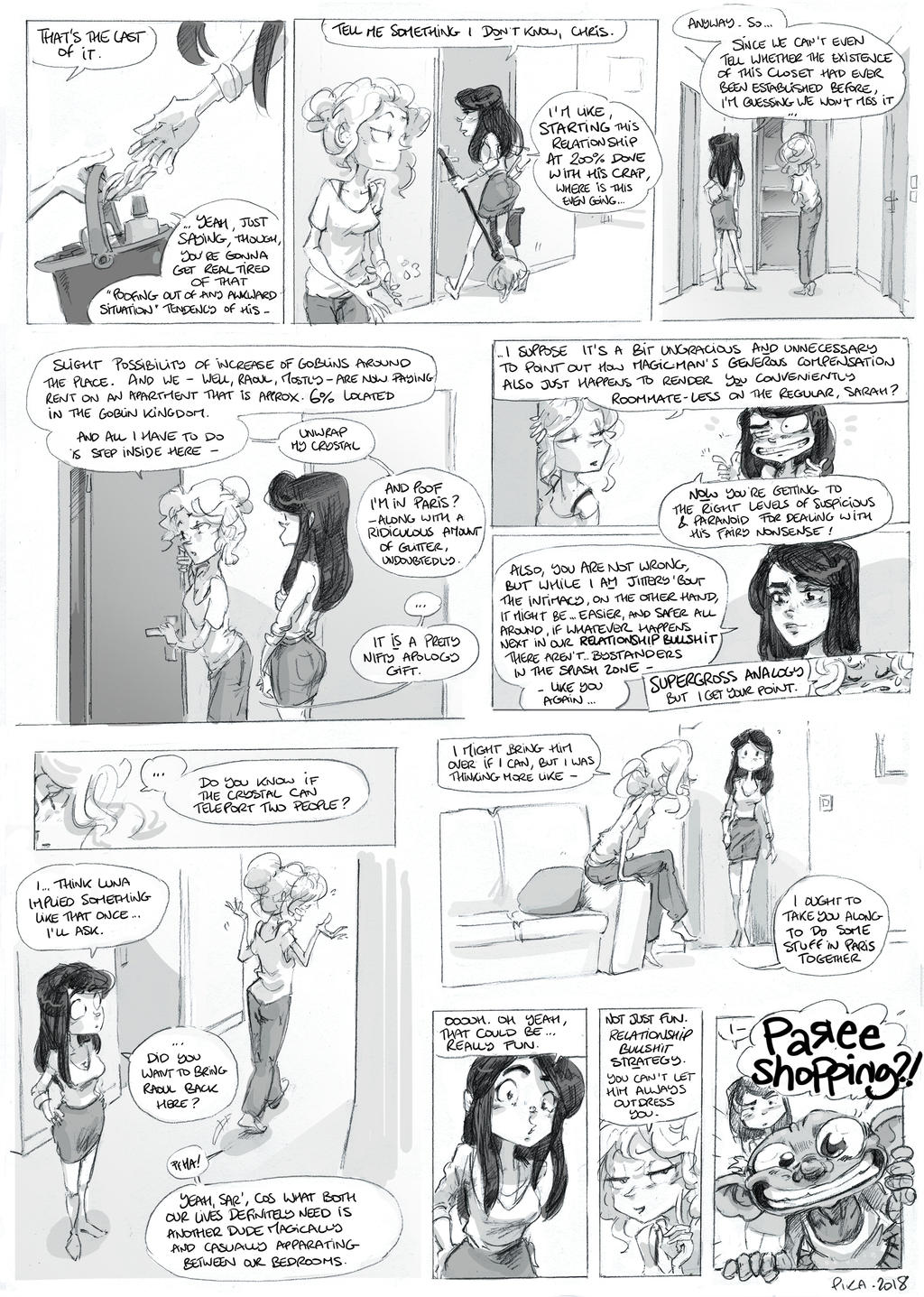 Watch
(yeah title is a gratuitious pun on that TV show)
Let! Skeep! Go! To! Paris!
So over the years I've had a few people asking for a floor map of the cast's flats and, lol no, else I get in my own way for doing blatant recons like such.

Basically consistency says, however: in that 3rd panel, door to the left of the girls is Christine's room, to the right is Sarah's, and the the bathroom - where the cleaning stuff is being stored for now. (New???!) Airing cupboard/storage closet is walk-in size, and now ceded territory.
Christine's first line a heavy implication as to how Jareth dealt with the pissy cantatrice's return back in
310.



_____


Previous


Next
Beginning

_____
This is a work of fanart and solely intended for shits and giggles. Not mine, not making money from it.


Sarah
[Labyrinth] (c) Lucas, Froud, Henson; Bowie&Connelly
Christine Daaé [Phantom of the Opera] (c) Leroux and Webber

Skeep (c) Lixxle



Based on the original Roommates comic by *AsheRhyder