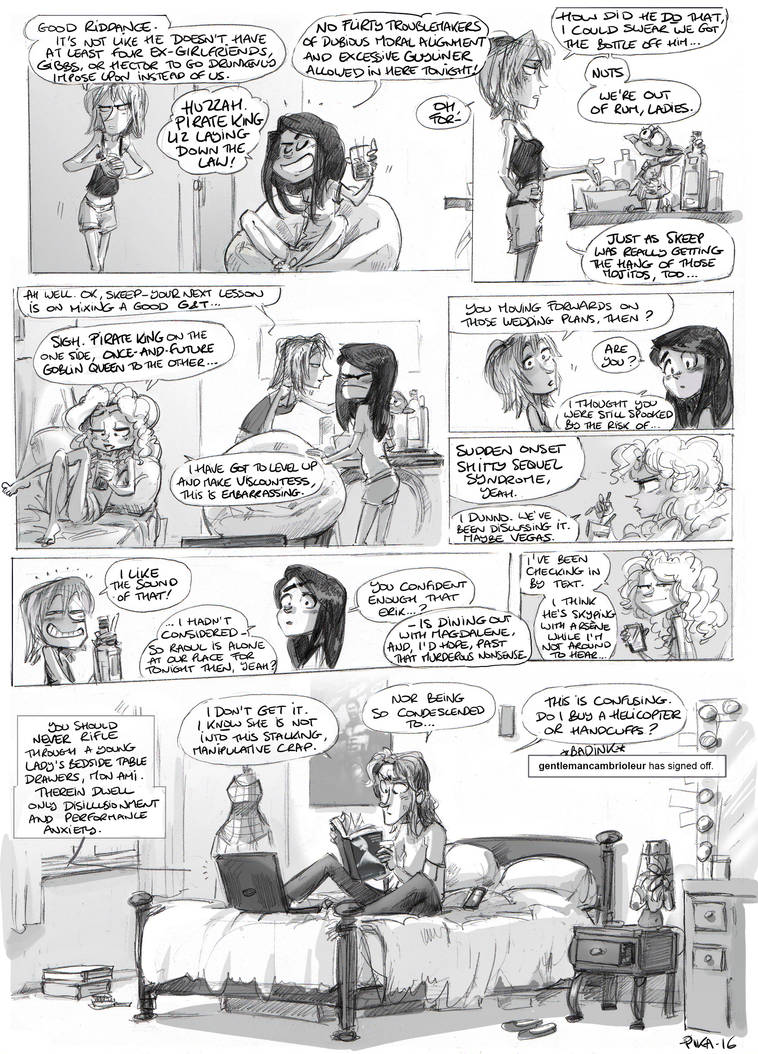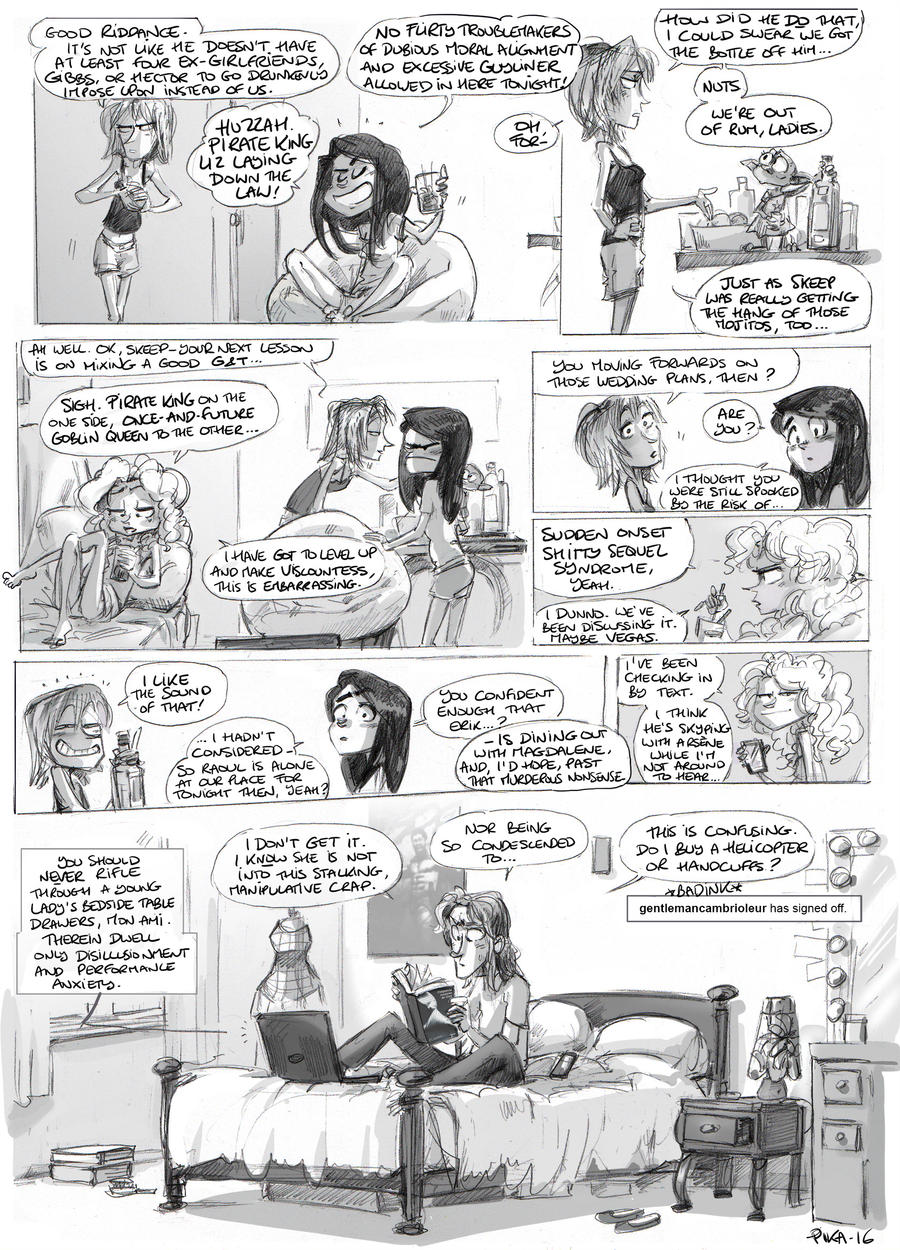 Watch
Good luck figuring your thing out, Daaé-De Chagny.

At least Raoul has the "filthy rich" part of the 50SoG fantasy covered.
Can't recall if I established this outside of some comment discussion, but in case it needs clarification: at this point, besides wanting to finish her doctorate first, Christine is super leery that Raoul and her getting married is a step towards "Love Never Dies" characterization and will trigger that whole mess "happening"/having happened, in-comic.
But Vegas is an original-musical-friendly town, and! Paris is FINALLY showing a French-language version of POTO on stage (huzzah for finally recognizing the merits of that bit of their own pop culture), so maybe the main story and its canon happy/bittersweet/sane ending is getting, in RL, a boost and more "weight" to counter the LND threat on the meta-awareness plane.
(I am so sorry. Deadlines and general busyness and new book release and forgetting how much of a commitment a weekly post is! Also I hit a bit of narrative dry patch in this sequence - originally I was going to play around with Captain Jack Sparrow a little, then I kinda realized that between disappointing sequels and Johnny Depp's latest acting-up, I was not having fun with the character. :/ Next part, won't be next week, but hopefully closer-posted.)
_____
Previous
Next

Beginning
____

This is a work of fanart and solely intended for shits and giggles. Not mine, not making money from it.

Sarah [Labyrinth] (c) Lucas, Froud, Henson; Connelly&BowieElizabeth Turner née Swann [Pirates of the Caribbean] (c) Disney, Bruckheimer, VerbinskiChristine Daaé, Raoul de Chagny [Phantom of the Opera] (c) Leroux and Webber
Skeep (c) Lixxle

Based on the original Roommates comic by *AsheRhyder