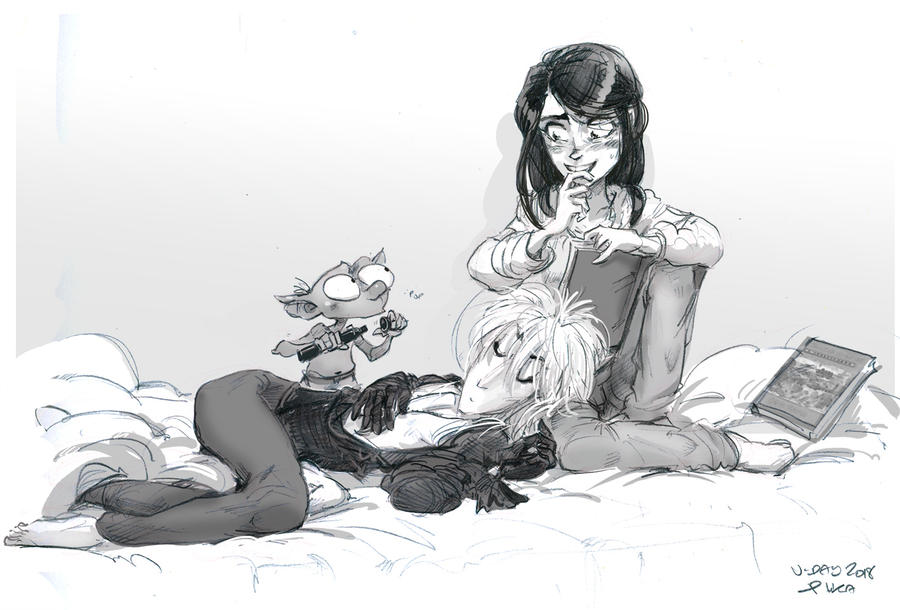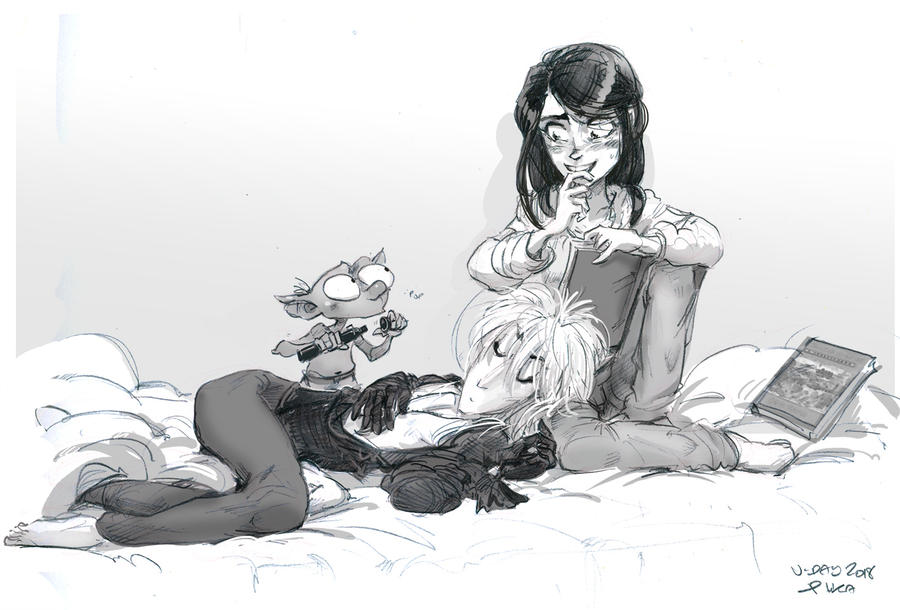 Watch
(pretty much in direct continuation to
previous page
- you can assume there was some light making-out and then tuckered-out Jareth actually got a non-owl-shaped nap in Sarah's lap as she resumed some textbook cramming.)(high time for a role reversal on the sleep-cute scenes).
Now, however, Sarah is facing a terrible dilemma. Because there has been a lot of talk about basic trust as a relationship essential and it is definitely nice to spend time with Jareth with their hackles down. Butttttttttttt........
____
This is a work of fanart and solely intended for shits and giggles and vicarious fangirl thrills. Not mine, not making money from it.


Jareth, Sarah
[Labyrinth] (c) Lucas, Froud, Henson; Bowie&Connelly