Hi everyone!
I wanted to leave a journal saying thanks to everyone who wished me a happy birthday this year. You people happened to be the only ones who left me a message online on my birthday this year, and I really wanted to make sure I got some sort of thank-you to you all.

As for me, here's a quick update on what I've been doing lately:
The first-ever television show I worked on started releasing episodes this year! It's called The Garden, and it's directed by a guy named Butch Hartman (Fairly OddParents, Danny Phantom, etc). I helped out by creating animation for the show, and also got to do some storyboarding later on. It was a real blast to work on it over the past year, and it ended up giving my animation career a much-needed kick start.

I also did some work for Pencilmation, which is a channel on YouTube that makes a bunch of animated shorts. The first one I created animation for just came out not too long ago:
I helped out with art on a mobile game earlier this year, called Picross My Heart. It's out exclusively for Android devices right now: play.google.com/store/apps/det…
Thanks to all this work I've got now, I'm now a full-time freelancer! No more cashier job for now, thank goodness.
I've also been helping out Sonic Paradox with getting themselves back out there again, starting with the Sonic Seconds short I made for them in Volume 1:


I've been also trying to post stuff on Newgrounds again. After getting to catch up with the community again, I think I've found that I missed it more than I realized.
I started by posting Keev, which ended up being seen by the head of the Pencilmation series and got me that job I mentioned. Almost ironic that after all my effort to build up viewership on YouTube over the years, this thing that I happened to post on a whim at NG was what happened to get me a job. Probably a lesson in that somewhere.

As for the future, that'll be the next thing I'll need to figure out!
I know it would be rad to work for a studio in person somewhere full-time, but I don't know if that'll happen yet. There's also game dev stuff, which could also be fun to help with on the art side of things. I'd love to come back to making a new webcomic again too. Lots of possibilities.

Anyway, thanks for reading!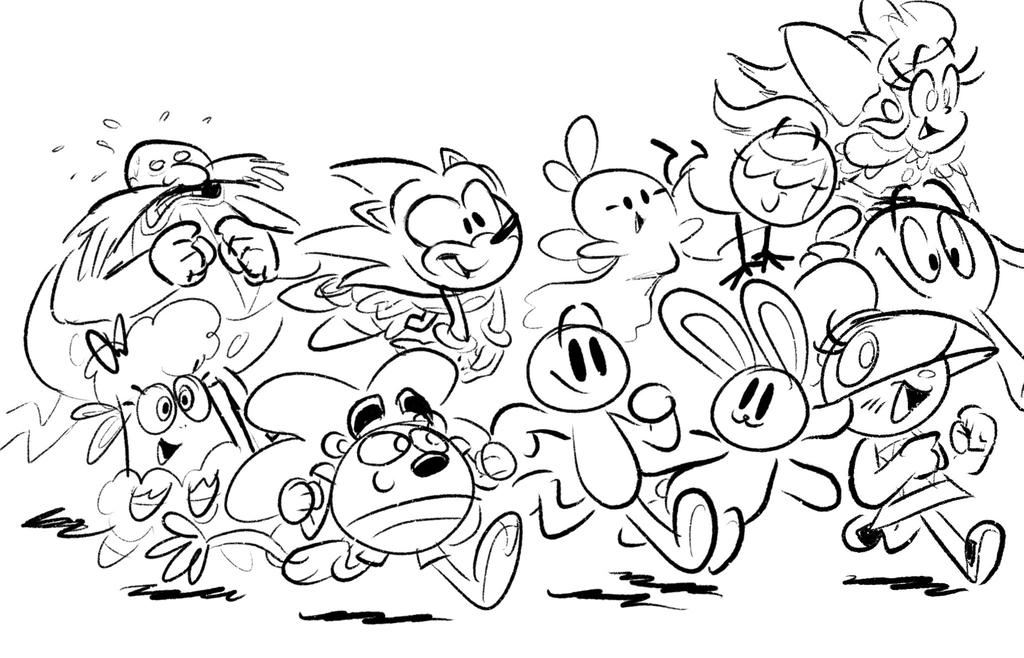 -----

Links for my other work:

Newgrounds: piggybank12.newgrounds.com

Twitter: twitter.com/MarkandFlops

Tumblr: nkalmar.tumblr.com/

Instagram: www.instagram.com/kalmar.nick/

YouTube: youtube.com/markandflops

Vimeo: vimeo.com/nickkalmar