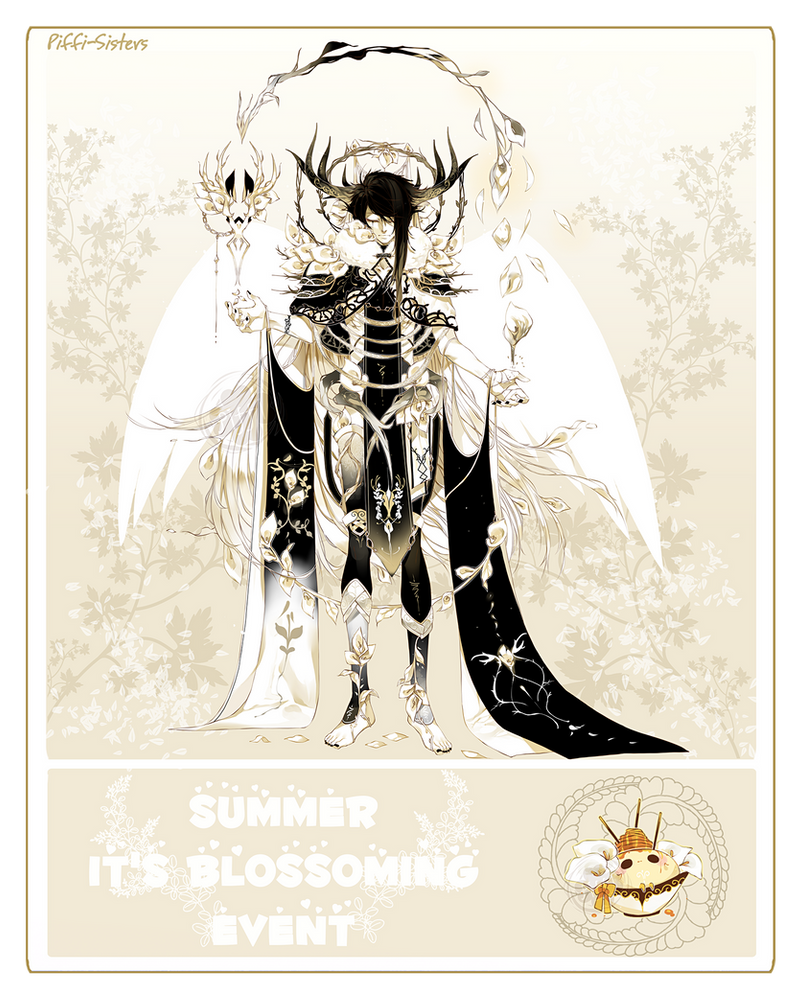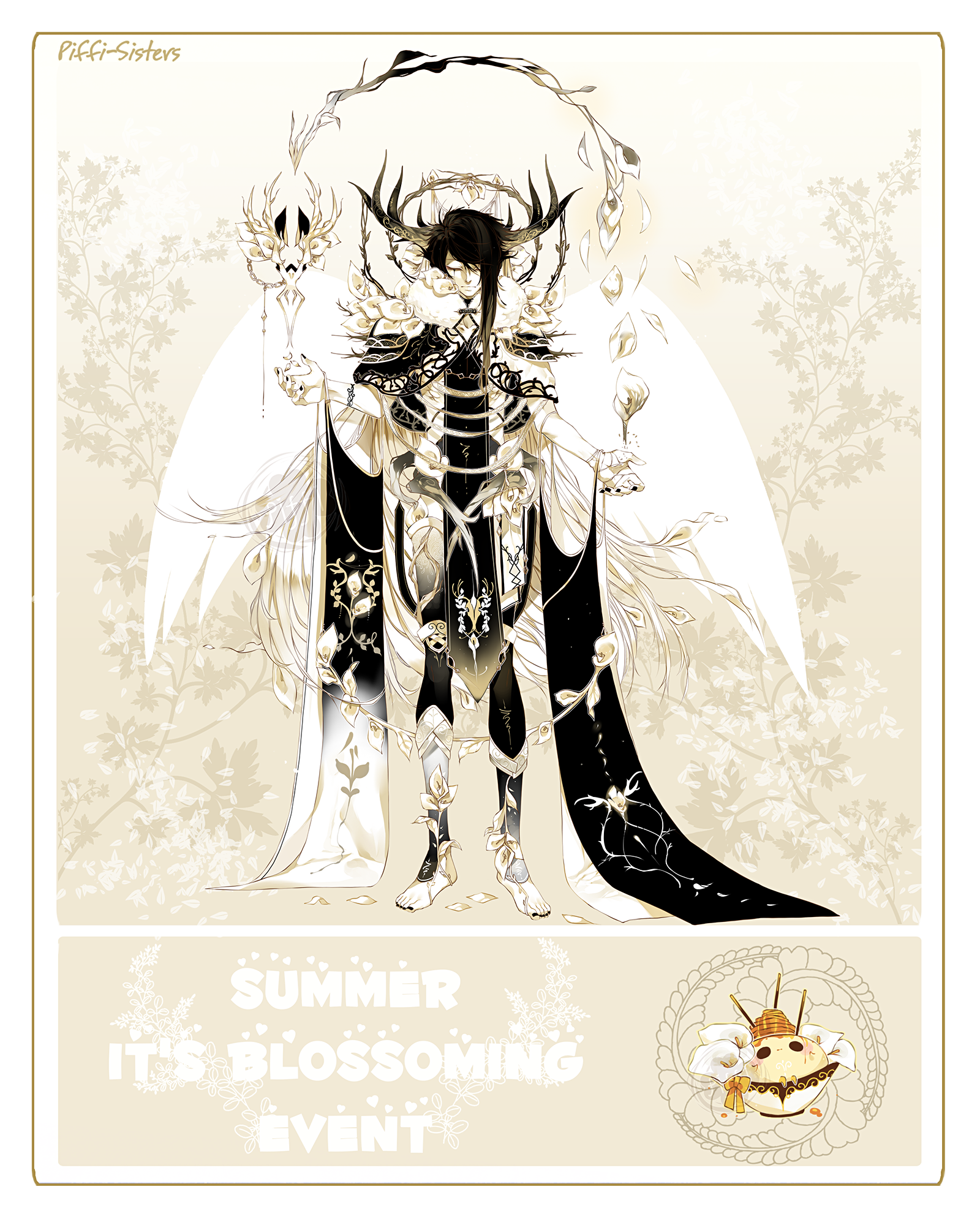 " Cannot exist a rebirth without a death...
Cannot exist a death without a life...

We are together in one single level now"

minkybean look in the sky and found a "The rebirth of the deer
" White Soul with "Calla Lily
" flower to celebrate and close the Summer event!
But Summer bring with them their unique taste and you found in your plate a little Food Pet!
Discover them with me \*v*/
mmm
hh a cup of ice cream with pancakes, Maple syrup and chocolate! a complete snack for every moment
!

!
When you want something tasty, fresh but also elegant, this little cutie it's perfect for you! you can feel all their tastes in your mouth in a single bite! if perfection exist, have to be here \T7T/
START AND FINISHED TE DANCE WITH YOU minkybean

This is the last one \T///T/ *cry noo the event finished ;_;*
cannot believe it and cannot believe I be able to do this design as I desired ;_;!!
This was the first design I imagined for the event, a sort of sorcerer with the deer theme and a elegant flower ;_;
I searched a lot the perfect flower and I found the calla lily ;_; I almost cried because it's what I searching for, one single petal, elegant and fresh T,T *thanks to the beautiful nature that gives us magnificent things*
I wanted follow your tips "lot of details rip hand" x°°D and I swear my hand rip x°D
I love it, that type of hair killing me ;; love deep black hair T///T
I tried to give him a solemn feeling but also elegant and mysterious ;;
I played with life and death theme, because with the rebirth I imagined the death and it's because I created this artifact in his hand, starting with death and finish with life \T///T/

I really hope you like it and also the little food, I know you like rounded/fat pets and I'm in love with this one x°D I love food sitting in a cup x°°D! my fav! ( and food with suits/hoodie...*cry*)
I put all my soul and love in this one ;_; I cross finger I hit your heart \T///T/
You are a sort of queen of my events, and I'm so happy you have this trust *cry I'm blushing*
( you are also the white soul queen x°°D a problem we share 8D Please take care of your hand if you redraw him 8D°°)
Thanks for this opportunity once again my dear, we love you a lot you know \T///T/
HAPPY SUMMER!
(nonsense no one say happy summer 8D *shot* )
THANKS ;;

With all our love, Marie and Mile
You can see all "summer it's blossiming event" designs theme and colors here [CLOSED] Summer It's Blossoming
Design/base/colours/art © Piffi-sisters / Piffi-pi, do not copy or trace please and don't use my art without mine or owner permission <3

White Soul is a Personal Project read more
Here