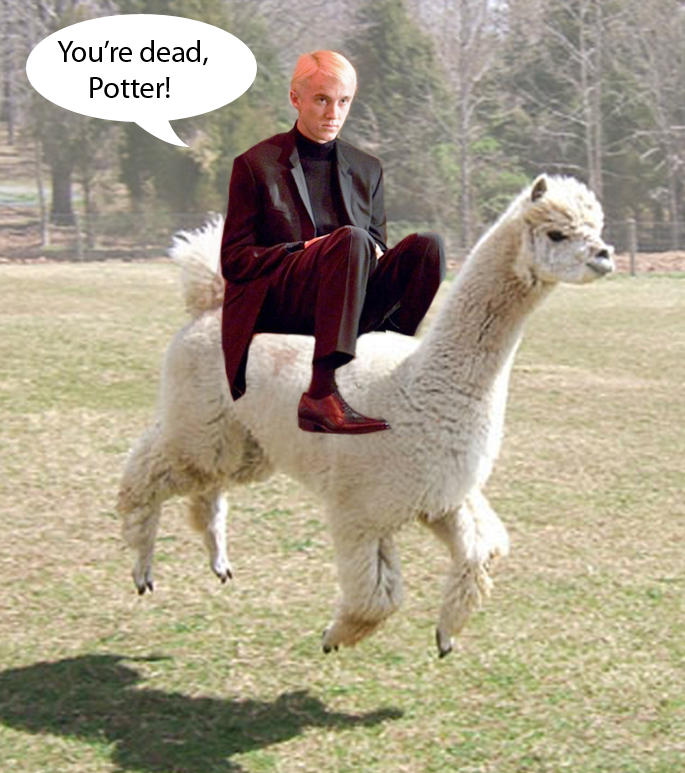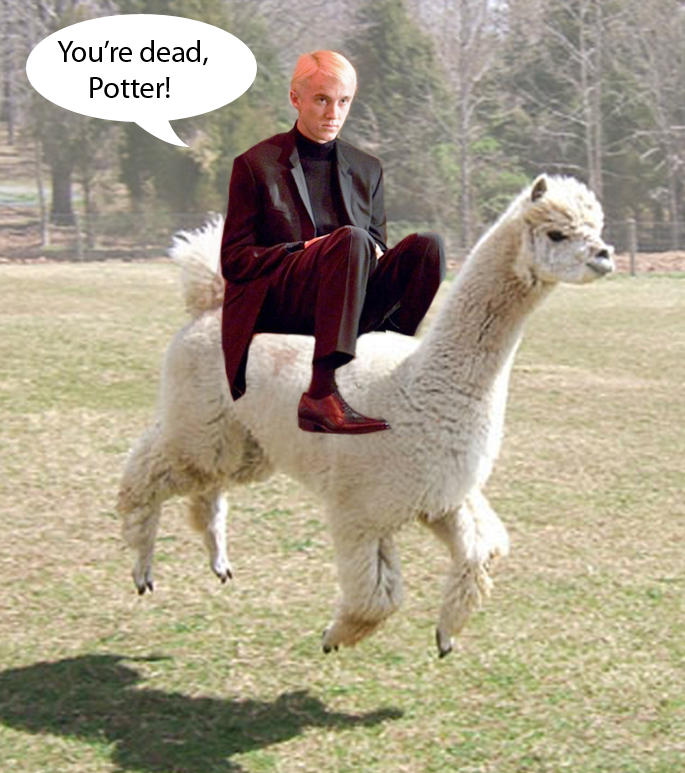 Watch
...

Draco and his sweet alpaca.
Jest to bardzo ciekawy fotomontaż, choć technika oraz estetyka wykonania pozostawiają nieco do życzenia.Wyraźnie widać różnice po między bohaterem oraz tłem, co nadaje pracy dosyć toporny wygląd. Poza tym dzieło ukazuje niesamowitą pomysłowość i wyobraźnię autorki, której umysł był w stanie połączyć na jednym obrazku młodego Malfoya oraz alpakę. Osobiście uważam, że dymek z tekstem jest zbędny, gdyż dzieło to jest bardzo wymowne już samym tylko obrazem, jednak jest to prawdopodobnie kwestia upodobań. Pomysł jest niewątpliwie oryginalny i ciekawy, całość zaś tworzy pracę zasługującą na uwagę oraz głębszą analizę, być może również pod kątem sztuki starożytnej Anatolii i Mezopotamii.
PS: Jako współautorka pomysłu domagam się procentowego zysku od jego sławy!

The Artist thought this was FAIR
28 out of 32 deviants thought this was fair.