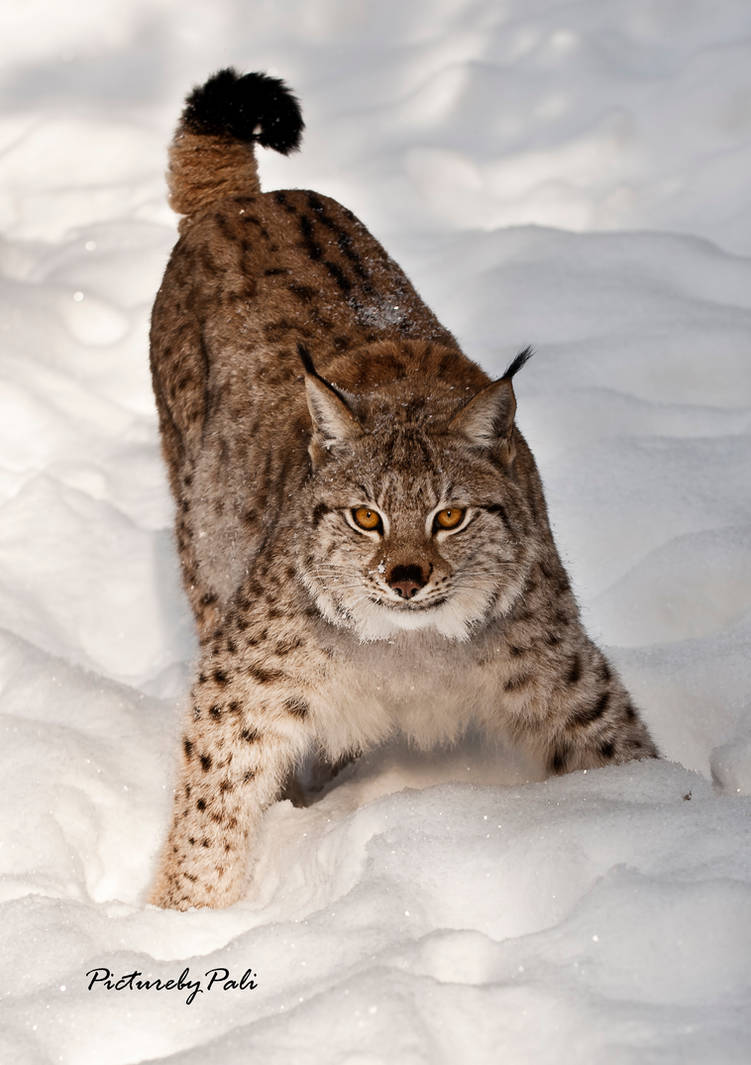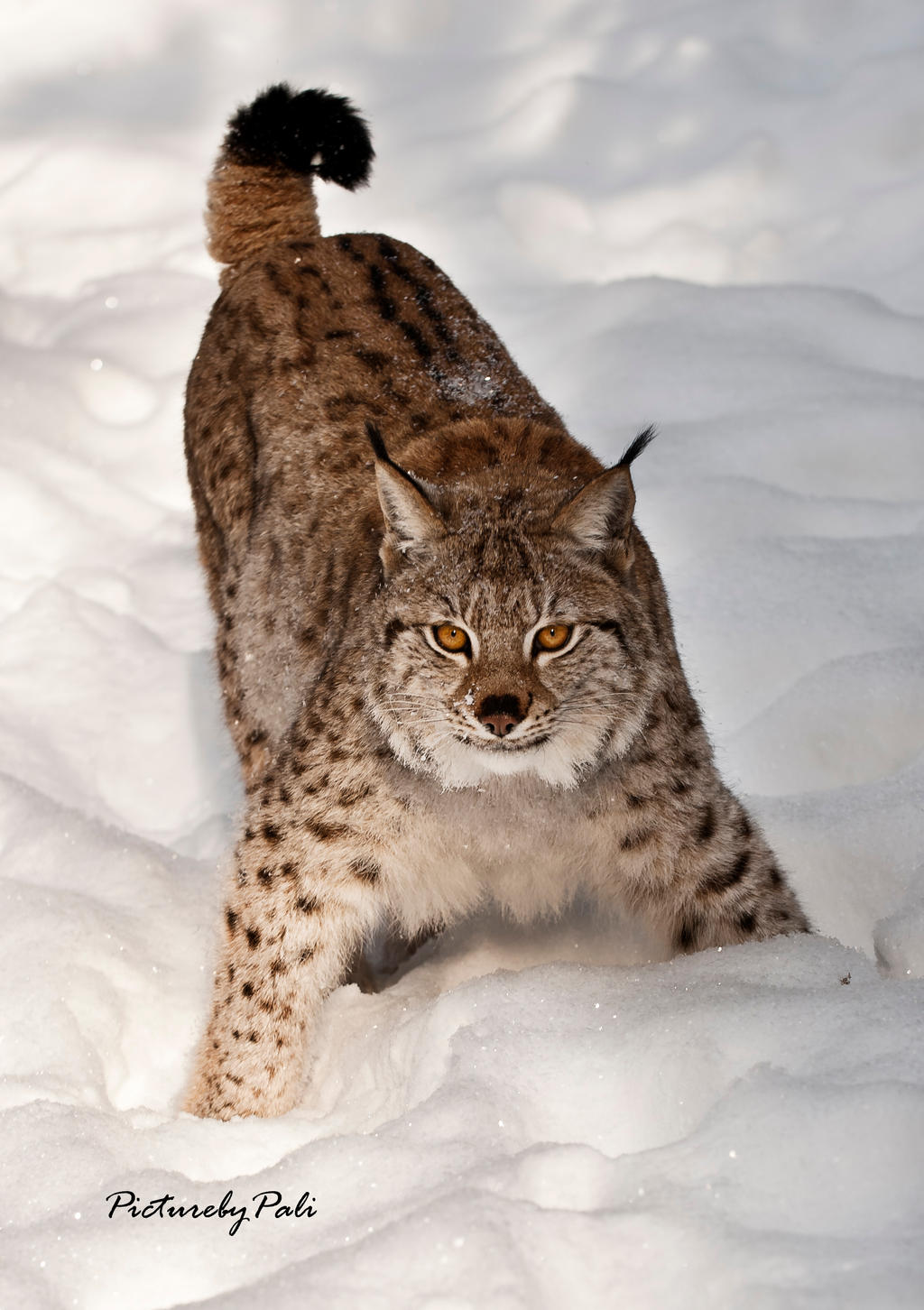 Watch
The Eurasian lynx (Lynx lynx)
This picture was taken in a national park in the northern parts of Sweden.
The lynx just stopped and started growling i took this picture and just baked down !! My hart was pumping like hell at this stage..
The growl of a lynx that's 10 meter from you is intense it sounds very very much...
If you like pictures of Lynx or Wolves and other wildlife and have the time please visit my gallery and tell me what you think their is a good chance you find something you like

Sincerely
Pali
P.S The picture is best when enlarged