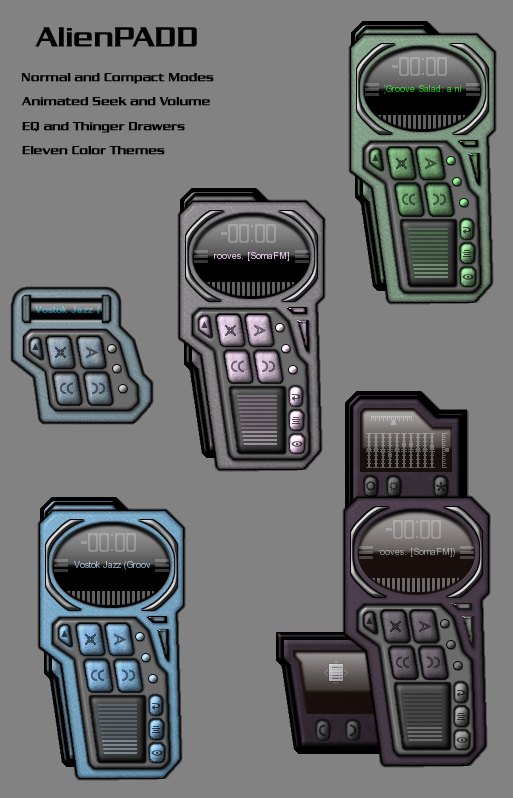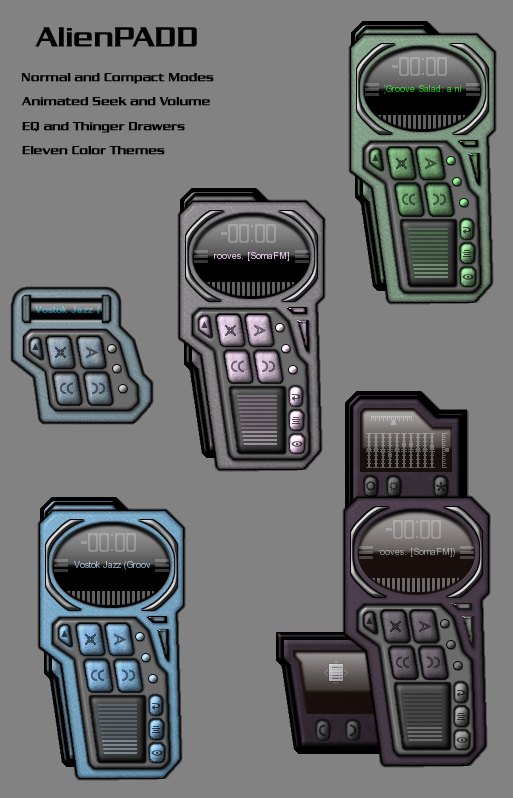 Watch
Designed to emulate the handheld padds used in the Star Trek series. Normal and Compact modes, with 11 color themes. Seek and volume anims and sliding drawers for EQ and thinger.
Turn on Alpha blending for a smoother look.

I love these!!! I'm a big, Star Trek fan...I think I've seen every episode about 20 times or so!!!!

Reply

Thanks, TBC!
Me too! I've gotten most of all the series on tape and watch them often. I'm currently watching the DS9 series.

Reply

looks very good Stephen

I will have a try with these

Reply

Whoa check you out! That's cool as hell man!
Reply

nice start

bit too plump for my liking, but that's just my taste

i like you included so many drawers

Reply

no i mnea the "close winamp" and the "minimise" and stuff... they are just in an odd place is all.
Reply

Oh, ok. Yeah it is a bit non-traditional, as far as button placements go, but they were too small to put labels. You should get mouse-overs though.

Reply

oh wow dude this is so nice to use! one thing i dont like though is where all the buttons for closing stuff is... it's confusing

Reply

Do you mean to close the playlist, Media Library, etc? It is the little button at the upper right corner on each window.
Thanks for the nice comments

Reply