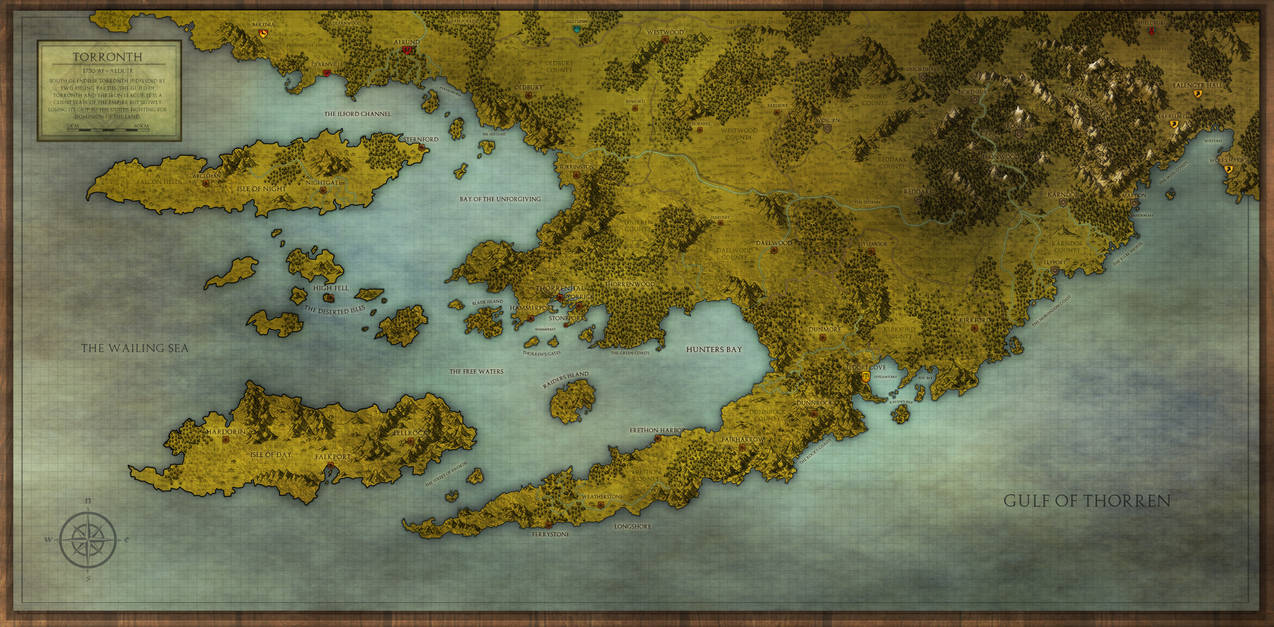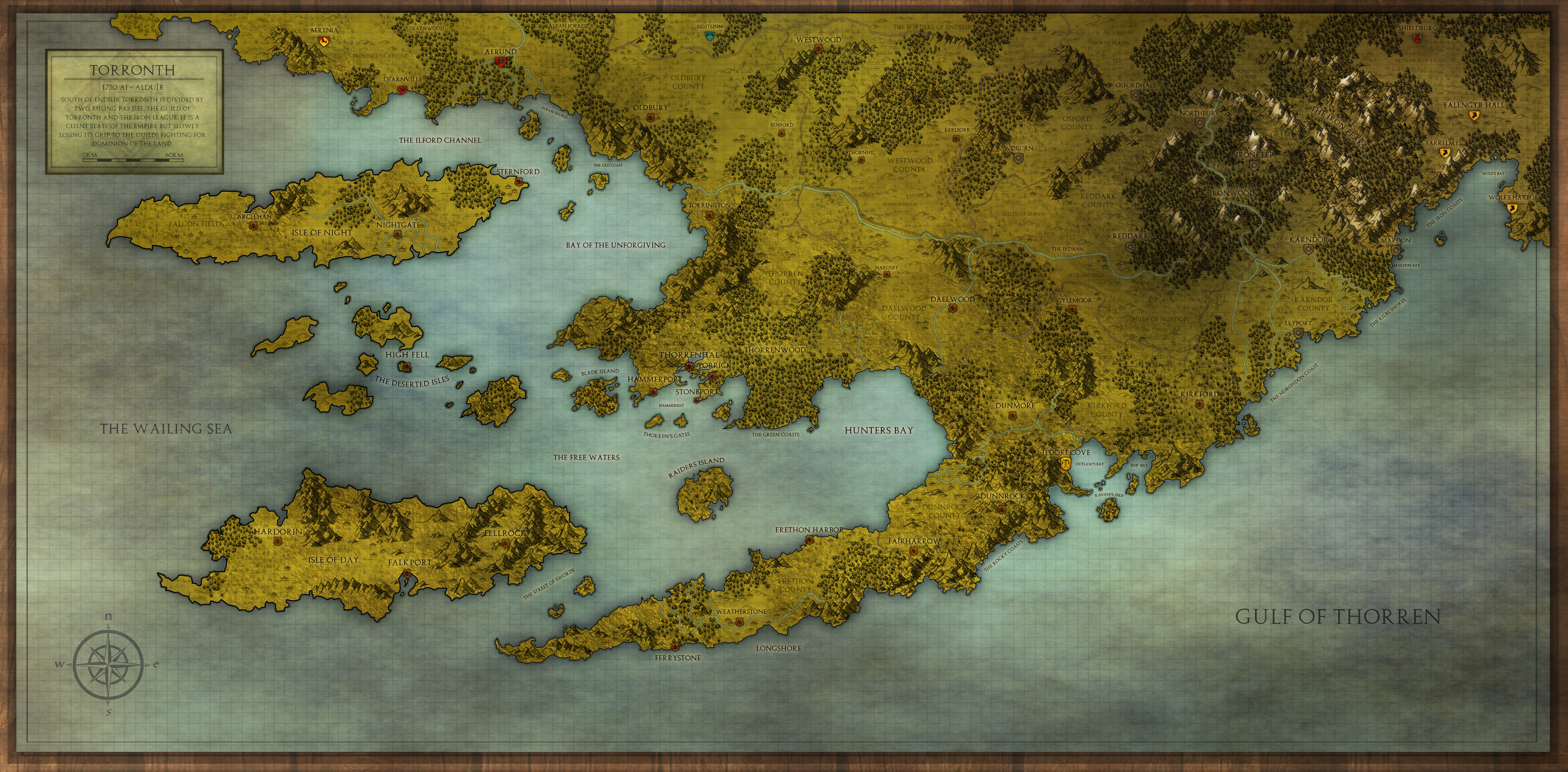 Watch
South of Endilir, Torronth is divided by two ruling parties, the Guild of Torronth and the Iron League. The two parties have very different men in charge, the Guild of Thorren is ruled by a group of greedy crime lords while the Iron League is ruled by a group of stern merchants and miners turned lords. The country is ruled as a client state of the Khotorian Empire but they are slowly losing their grip as the two ruling factions are getting more influence and dominion over the land.

----------------------------------------------------------------------------------------------------------------------------------------------------------------------------------------------------------
This is one the first regional maps of my world Alduïr that I'm going to post. Alduïr is an epic fantasy world were emperors and kings fight over control over lands and holdfasts, a place of many different factions and guilds.
Brushes:
starraven.deviantart.com/

Great map, how did you get that smokey effect on the water?
Reply

Reply

Reply

Reply

Excellent map! I know how much time is put in on these kinds of things, so hats off to you! Great work.
Reply

Reply

Wow, I admire your devotion!
Reply

This is an awesome map.

However, as a native Brit, I feel compelled to question your choice of names for certain towns. Margate, Harwich, Folkstoke and Ilford are all real places (and none of them are particularly lovely). So are Eton, Malton and Kendal. It'd be a bit like a Dutch person finding a place called 'Almere' on a fantasy map...
Reply

Thanks for the note! I was looking up names for little towns in my map and some English ones sounded nice, but If you put it that way I think I'll change it.
Reply

A lovely map.

The author C. J. Cherryh said in an interview I read many years back that her take on creating names for use in her novels was sometimes to use names on real places and make anagrams of them. I've found that to be a good way to make names on fictional places. Particulary if I start with names from far away places that sound strange and weird in the first place.
Reply

Thanks! And I'll remember that!
Reply

If you're stuck further, I recommend the Endless Book of Names (EBoN) as a random word generator; it's really very good.

Reply

My pleasure.

I hope I didn't sound too negative.

Reply