"Text art is imagery in which type either stands out on its own or relays a message through its visual appearance."
In this little article i will try to give an insight into Digital Text Art.
Prologue I: Traditional Text Art
Or to be more precise: Calligraphy and Typography.
Calligraphy
is a visual artform, it is the art of lettering per hand. Traditionally you use a pen or brush to create calligraphy. It is known throughout the whole world and is still being performed in Asia and the Middle-East.
Typography
is the art and technique of arranging type, designing a type face or modifying letters. The arrangment of type involves choosing a typeface, setting a font size and line height, adjusting spaces between words (tracking) and letters (kerning) and many more things.
The biggest revolution to typography was the invention of the printing press in 1440 by Johannes Gutenberg. It allowed the mass production of text and made books avaiable for more people than just in the upper classes. For Many years being a typesetter was a privileged and necessary job.
If you are interested in reading more, please see these wikipedia links:
Typography
Calligraphy
Letterpress Printing
Stencil
Prologue II: ASCII & ANSI
Those two are the origins of digital text art. Both create images using only characters and no other graphic elements.
ASCII
art is created using a computer and a fixed-width font. It can be created in a simple text editor and creates images using characters. Originally invented in the 60s to use characters for graphical distractions on print outs in order to save ink, it then became popular in the 70s and 80s.
ANSI
is a derivate of ASCII art using lines and blocks to create an image. Additionally it is possible to use colors.
If you are interested in reading more, please see these wikipedia links:
ASCII Art
ANSI Art
Modern Digital Text Art
With programs like photoshop and illustrator and tools like tablet pen, there is no limit as to what Digital Text Art can be. The only limit is your imagination.
You can use single words or letters to form a visual:
:thumb155636080: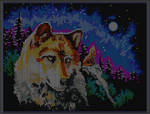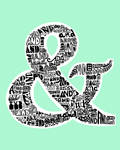 :thumb135373723: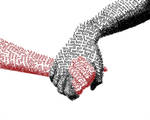 :thumb103627898:
You can create something completely new by creating your own fontface:
Make them from scratch or build them up using other elements.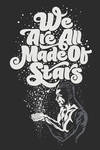 :thumb97398648: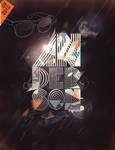 :thumb67139157: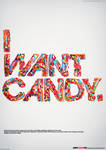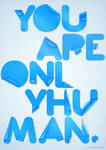 You can make the typography part of an illustration: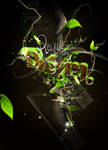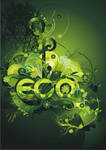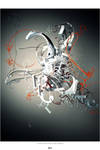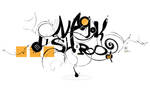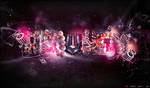 :thumb162297633:
You can create a conceptual piece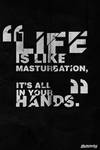 :thumb167077512: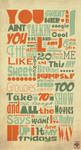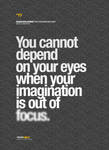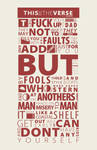 In the end everything is allowed and possible. The only limit is your imagination.
---
"Where do I submit my Digital Text Art?"
Typography
is art created using existing fonts and arranging letters in a layout. The words can be stressed using imagery, as photographs, illustrattions or vignettes. However the main focuse should be on the typography and the message within the piece.
Misc. Text
is basically all the rest. Calligraphy, self-made fonts, photomanipluations, collages or vector illustrations. The visual appeal of Misc. Text is more important than the message within the artwork.
For
ASCII and ANSI
please read the introduction at the beginning

---
And, what belongs to Digital Art > Text Art at all?
If the mainfocus of your digital artwork is text, it belongs to this gallery. No matter of the tool/program you used to create this artwork.
In fact, Text Art is
not
a media specific gallery. It can be a vector, a digital painting, a photomanipulation, a 3D render or mixed media.
And what does not belong there?
There is a variety of "artworks" I see in the Text Art gallery that do not belong there. In fact most of them don't even belong on dA in the first place. I am gonna list some of the things that do not belong there.
Fake (windows or mac) error messages, screenshots of conversations (from chatrooms, facebook or IMs), Lol-Captions that are either reposted from other sites (copyright anybody?) or added to images you found on google. The main reason to this are copyright violations and the fact that it is not Art.
Please remember it is called Text
Art
. Not, and i am aware of sounding too harsh here, Text
on a funny picture i found on the internet
.
Other artworks are simply posted in the wrong gallery:
Logo designs belong to Designs & Interfaces > Logos & Logotypes.
Posters that announce an event or advertise a product/cause belong to Designs & Interfaces > Advertising.
Hand drawn/written typography, that is scanned or photographed, should be in Traditional Art > Typography > Calligraphy.
Photographies of text or typography are to be posted to Photography.
Literature should of course be posted to Literature. Please do not upload word or other text documents that contain literature to Text Art. deviantArt has a great gallery for literature and i would really appreciate you to use that platform.
If you find yourself having created a typographic piece and didnt know where to submit it: here is your chance to go and add it to the right gallery.
---
I hope this article was helpful and answered some questions about Digital Text Art. If you have more questions, don't hesitate to ask me about it. I will love to answer to your ideas, questions or concerns.
Please help me spreading this article, so that in the future we will have a better gallery with less miscats and more awesome artworks.
---
If you like this article please fave it


comments and critique are welcome

pica-ae