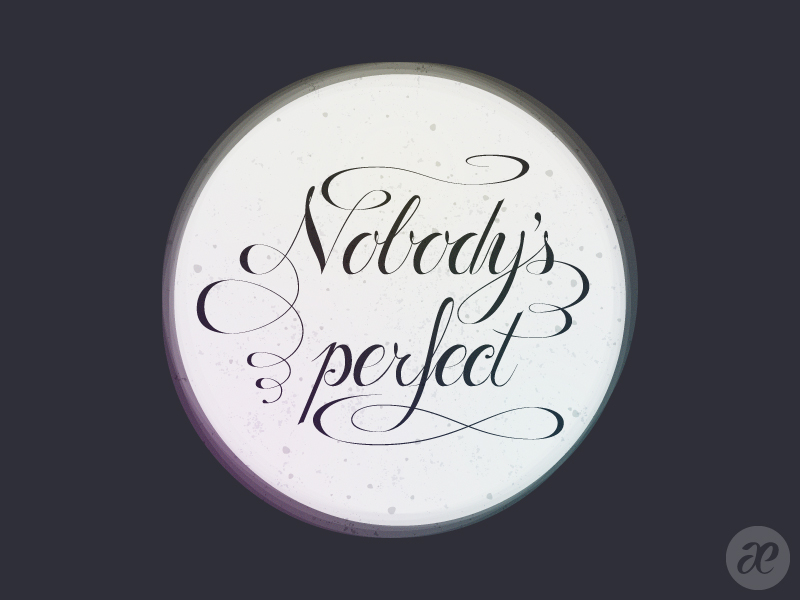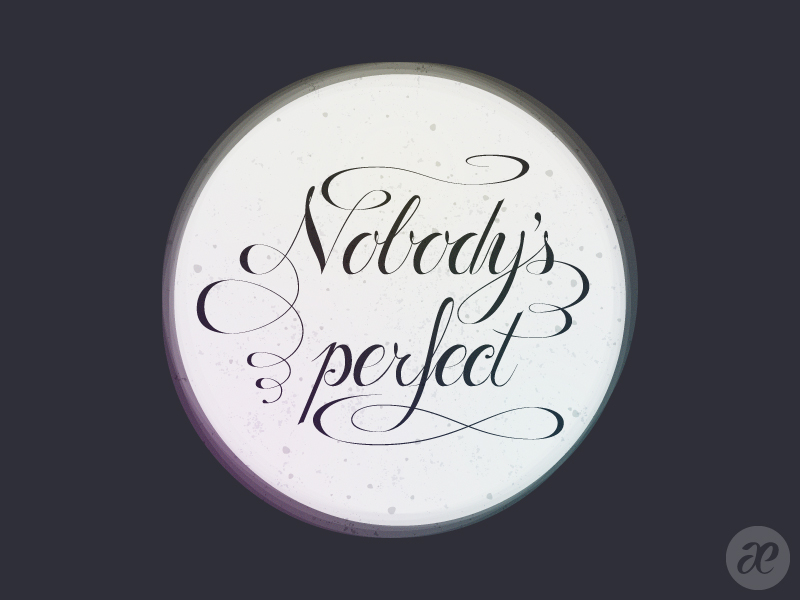 Watch
I am not done revisiting my old works.
Today something from 2010.


And again it is something with pop culture reference

Even if I will be repeating myself, "Some Like it Hot" is still one of the best comedies ever made. Marylin Monroe and Jack Lemmon and Tony Curtis in drag in the 1920s? What could one want more

It is the last line of the movie and the perfect ending.
Here is the comparison of the old and new version:
Some things remain. The basic layout and idea of the work. Since the main focus of it is the calligraphy anyway (If you can call the old version that...), so I focused my energe on creating a better lettering.
It is
Copperplate script
inspired, but hand drawn with a pencil and then traced in Illustrator. I have not managed to write them with actual nib pens, it gives me lots of trouble to create the different stroke widths and I cannot get the ink to actually flow from the nib. So my approach is a bit of faux calligraphy or lettering.
The layout still pays reference to the classical movie ending with the closing lense (circle). Coloring is a bit different and more modern, also lighter.
Overall it is quite different from my revisit of
Don't panic.
but the approach was the same: same basic idea and building the letters from scratch.
Again, no fonts were used in the creation of both posters.
You can buy it as a print on DA or in my Society6 shop, where you can now also buy it on a towel. Among other things, like laptop skins, blankets, travel mugs or pillows.
I hope you like it

Follow me on

Twitter

Dribbble

Instagram

Creative Market

Society6

Threadless