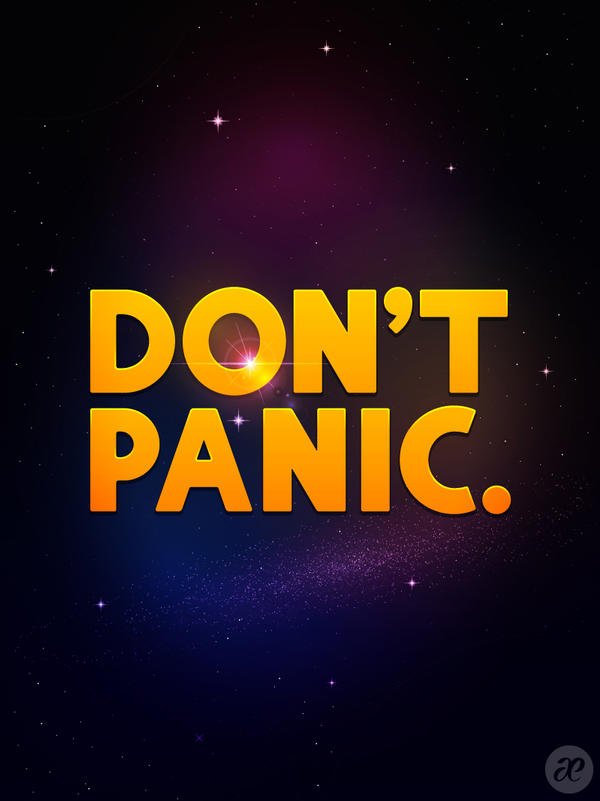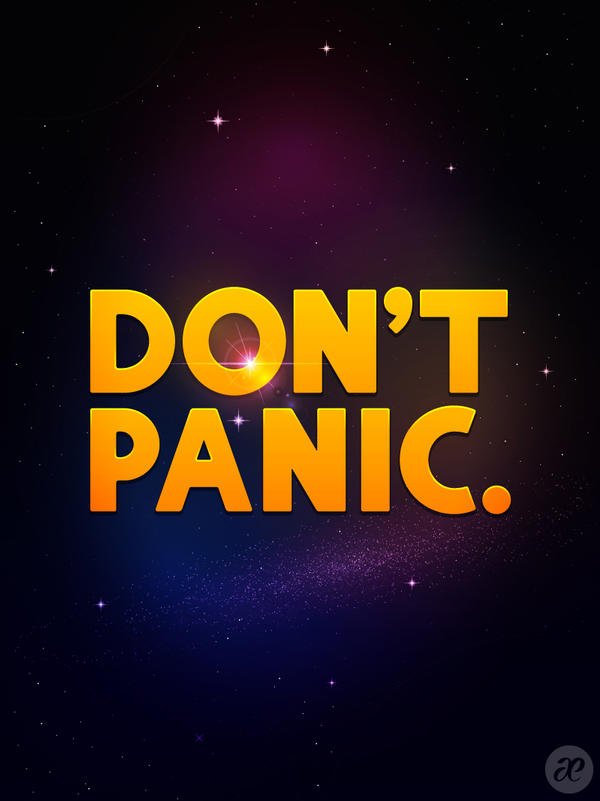 Watch
Well, well, well, will you look at this shit.


New.
Better.
Improved.
100% Vector.
100% Print.
And 100% stolen from myself.
I was looking through my gallery on DA yesterday. And I sorted the featured area of my profile, to have less clutter and more awesome works on the front page.
Then I had an idea, why not redo some of my artworks in what reflect my current (possibly non-existent) style much better.
Maybe starting with something that is a DD and one of my most popular deviations was not a good idea, maybe it was. Fuck knows.
Anyhow.
This time it is 100% vector and I made it big enough so that it can actually be a print, something the 2009 was lacking. Yes, 2009. It's been 7 years

Check out the 2009 vs 2016 comparison of the deviation

I made the letters myself from scratch, looking for the right font would have most likely taken me just as much time, so I did that myself.
The stars are partly self-made vector patterns and partly vector scatter brushes. Even the lens flare I created myself from scratch. No outside resources whatsoever. No edits in Photoshop whatsoever. Just pure Adobe Illustrator.
About the work...
"It is said that despite its many glaring (and occasionally fatal) inaccuracies, the Hitchhiker's Guide to the Galaxy itself has outsold the Encyclopedia Galactica because it is slightly cheaper, and because it has the words 'DON'T PANIC' in large, friendly letters on the cover."
The words are of course taken from one of my favorite books (and movies, yes

) "The Hitchhiker's Guide to the Galaxy" by Douglas Adams.
I think the letters turned out large and friendly, they are just not on a book, but floating in space all alone

You can buy it as a print on DA or in my Society6 shop, where you can now also buy it on a towel. Among other things, like laptop skins, blankets, travel mugs or pillows.

I hope you like it and don't forget your towel.


And remember: Don't panic.
Follow me on

Twitter

Dribbble

Instagram

Creative Market

Society6

Threadless

There's our large friendly letters.
Reply

The yellow text really makes this work.
Reply

Thank you! I was insecure about the color, so I am glad it worked out

Reply

Excellent execution!



Reply

Reply

Reply