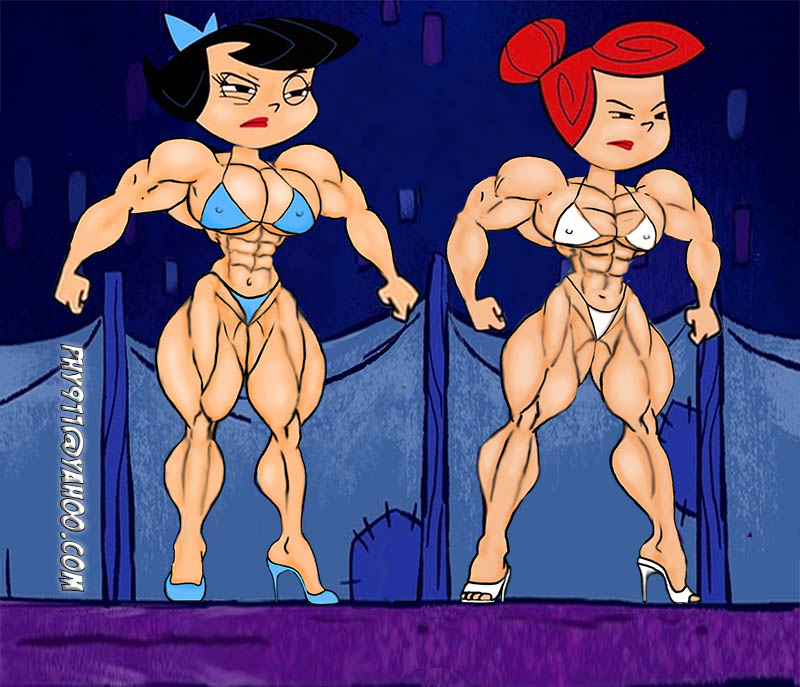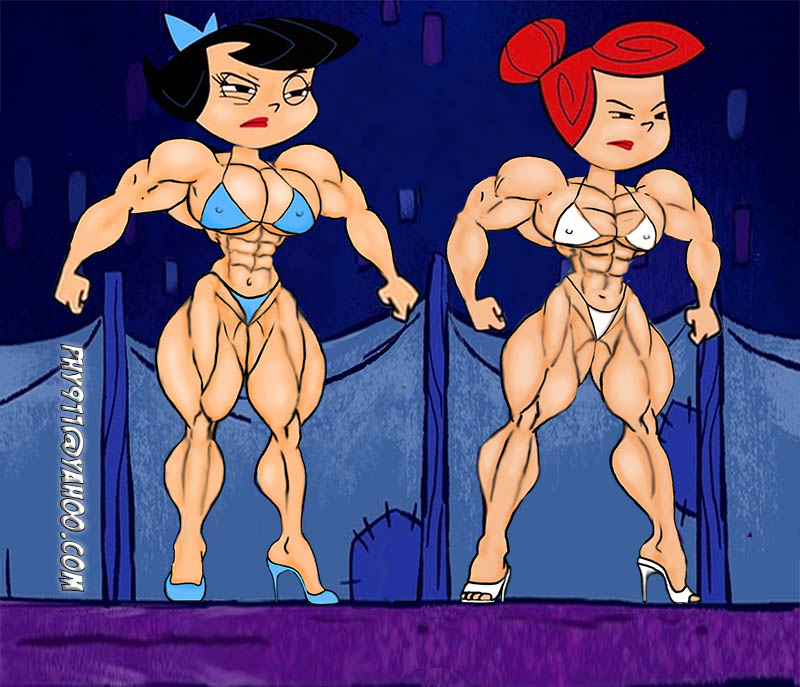 Watch
An attempt at Betty and Wilma as bodybuilders...then I realized nobody wears shoes in the Flintstones.

Reply

Reply

what about BAMBAM ?----the baby of Betty Rumple?
Reply

And they don't wear shoes in bodybuilding contests either, but who cares. I love the looks on their faces! I'd hate to be the guys on the other end of those stares!
Reply

Reply

Very thorough! While I will concede your facts, these are/were all fitness or outlier organizations and certainly not the standard for NPC bodybuilder contests and Ms. Olympia. After things started going odd in the 1990's with fitness contests to challenge the bodybuilder contests, those in charge were more interested in beauty contests than real bodybuilder contests and made them wear heels. No Ms. Olympia has ever had heels, but now they likely have a Ms. Olympia fitness that does. So while there are exceptions and a lot of new organizations coming and going I suppose heals will still be around, but not for the vast majority of contests in bodybuilder's long gone hey-day.

But hey, if that's the way you want to draw your bodybuilders, go for it man! Your art is great.
Reply

Thanks dude! NPC is just the USA and even in the NPC the bikini, figure, and fitness divisions wear heels. There is no Ms. Olympia female bodybuilding contest anymore. We should argue more about this over beers at the Rising Phoenix Show (the replacement for the IFBB Ms. Olympia Bodybuilding)
www.wingsofstrength.net/RISING…
Reply

Very nice

Reply

rock solid

Reply

Reply

Oh wow, they are amazing!

Great job
Reply

Reply