Hey y'all!
First off just wanted to talk a bit about an anthology I submitted to early this year. It's a Dr Jekyll and Mr Hyde themed anthology by Red Stylo and honestly it was pretty interesting how they were set up. it's the first one where I simply sent in a script and well that was it... they literally handled the rest. So I haven't seen gotten a chance to see the full illustrated story yet nor even talked to the artist. BUT the kickstarter did drop today so if you are interested in peeking at the anthology and possibly backing it then it would be much appreciated! I am right there along side ya in wanting to read the comic itself when the kickstarter is done haha.
Here's the link:
kck.st/2MQdwYs
Also here's the preview page of my contribution, Patient Zero, with Keith Grassmick as the artist!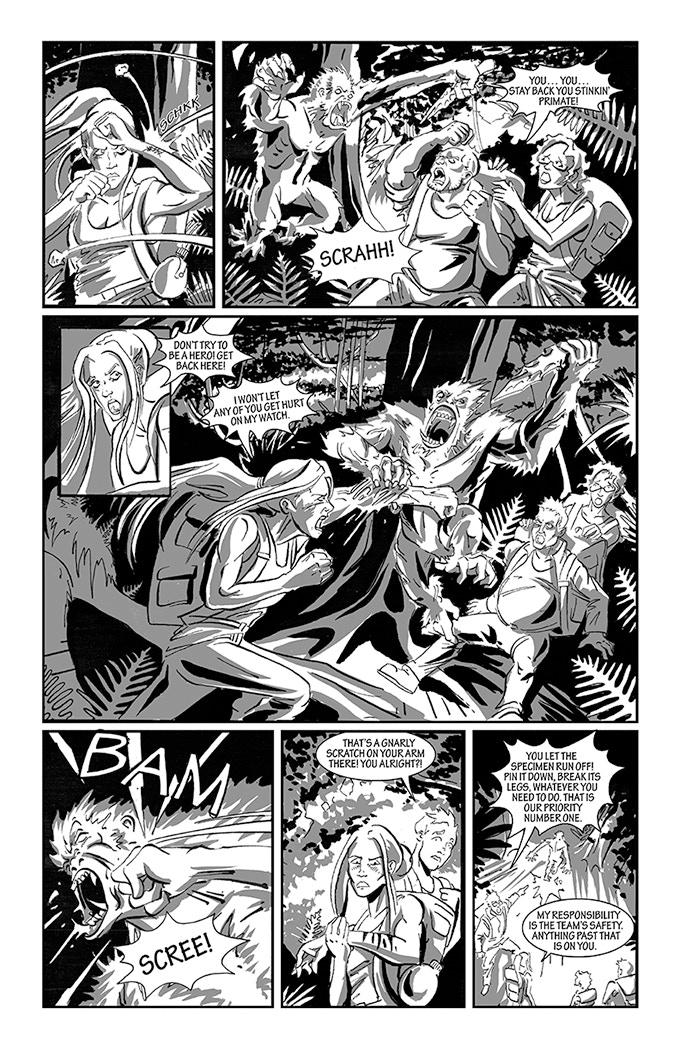 On the ToK front, we are still hard at work and are looking to finish chapter 1 this month and start the webcomic release! So stay tuned on that, suppose we will need to start marketing and advertising in the near future haha. If anyone can help spread the word when the time comes it would be HUGELY appreciated as i've never been the best at talking things up and generating buzz LOL.