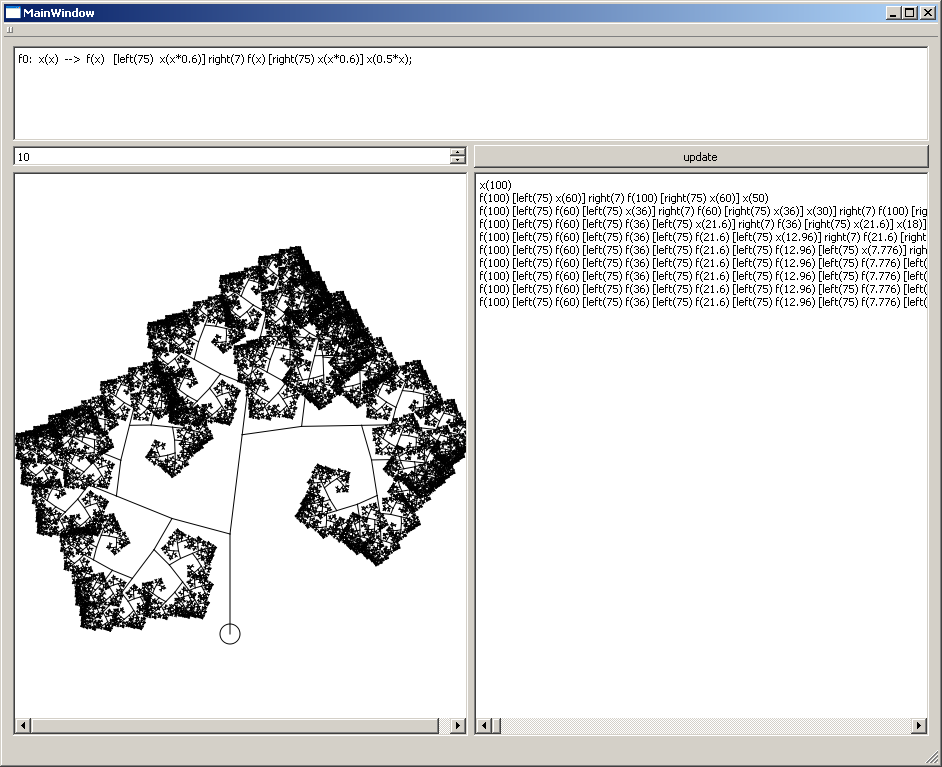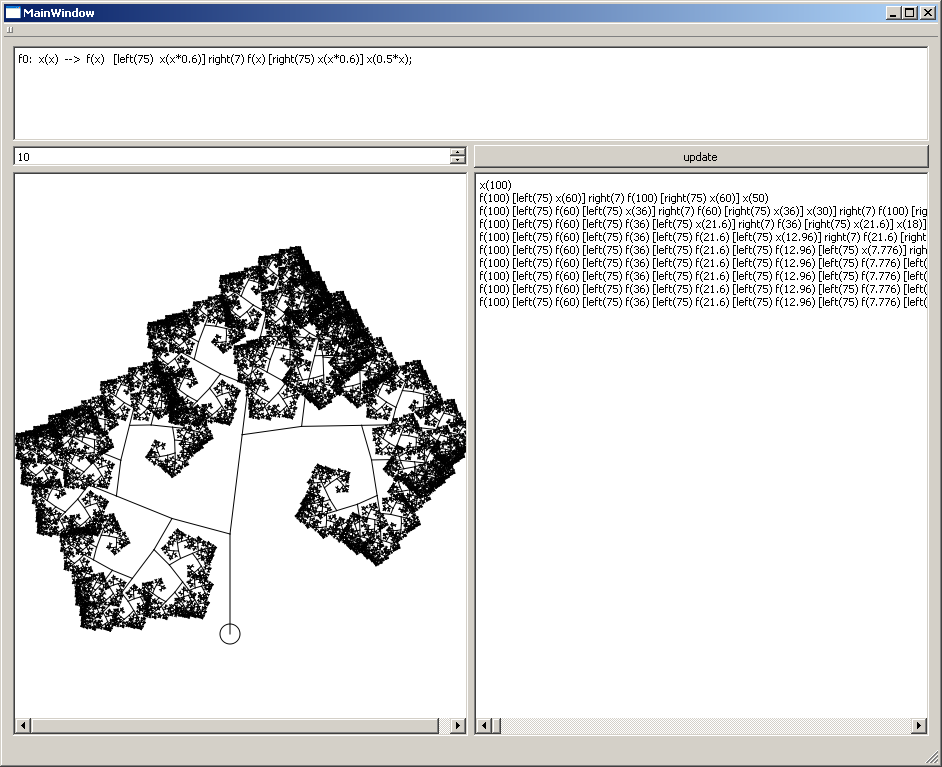 Watch
This is a very soon result of my current effort to bring L-Systems to picogen. In case you missed it, the full "mission statement" can be found down below at
this journal entry
.
What is funny is that the text-rendering (using Qt's PlainTextEdit) is far less performant then the actual drawing of the system (programmer sidenote: they obviously don't use BSP-trees for the text-edit

).

Looks good to me, even if it would be certainly a very weird tree at that.
Good job on the L-System. I did a little of them some time ago, but not this much into detail,
just some fractal generation and such.
Reply

Thank you, your comments are always highly welcome

I did L-Systems some years ago already, and this was kind of some unfinished business, which is also probably the main reason (beneath some other, more serious ones) for not using an external an readily done library.
I very much dislike unfinished business, especially when I know I can do! On the other hand, I would like to also implement ivy-growth, but because I never digged into this, I won't have pain when I integrate IvyGen (
[link]
) instead. Oh, those will be awesome trees

Reply