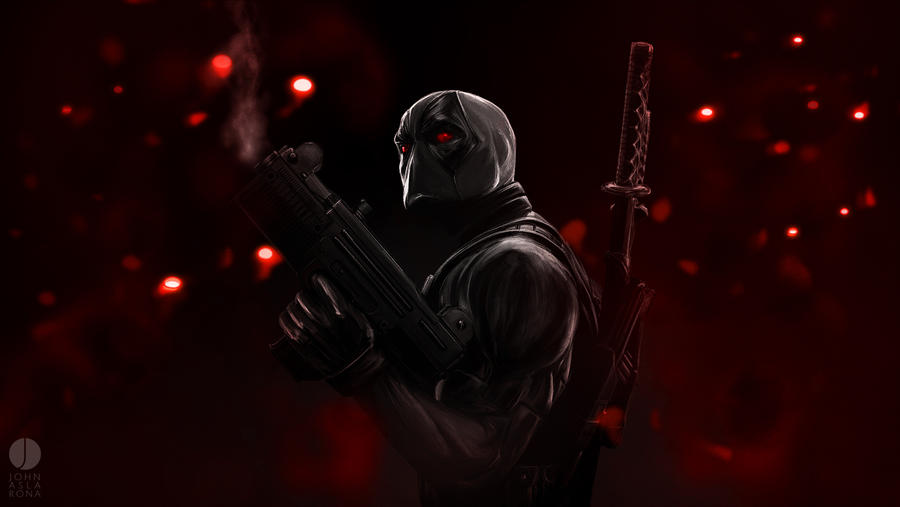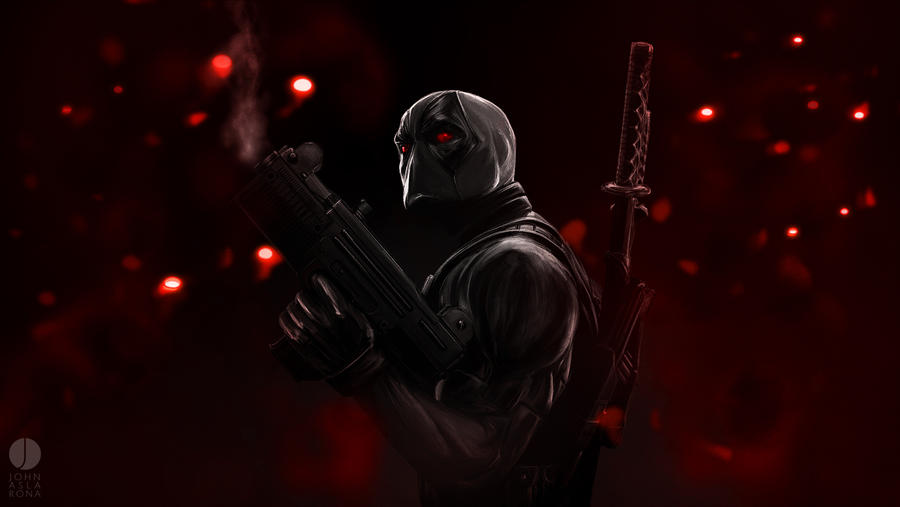 Watch
I feel like the highlight/shadow on the face/mask is a little wonky, particularly around the nose and chin. It makes it seem, to me, like Wade has a particularly flat nose and a slightly offset chin.

Also it feels like, in general, there's not particular light source for highlight/shadow. I know the X-Force costume is particularly difficult to add texture and depth to because of the color, but I feel like behind his gun there's a phone in his other hand shooting light directly onto his face because of how harsh that light is compared to the rest of the body.

I feel like, though, these are potentially just personal opinion. The piece overall looks awesome.
The Artist thought this was FAIR
12 out of 14 deviants thought this was fair.