Thanks for everyone's votes and submissions.......
Without further to do, the winner is............
by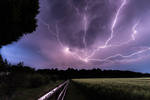 A beautiful representation of a long exposure photo taken at just the right time during a lighting storm. The colors are just stunning, and the clarity of the surrounding area is excellent. Let's all give a great big CONGRATULATIONS to Martin. He will be receiving a three month paid membership to DA and a artist feature here on Photos of all Kinds in the very near future. Let's all visit Martin's page and check out some of his other fabulous works.
paschlewwer.deviantart.com/gal…
Martin won by a fairly large margin with 61 points overall, but lets not forget the 2nd and 3rd place submissions......
With 48 points overall, 2nd place goes to....
Asokaram Temple by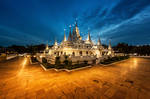 Using an 11mm lens (wide angle) and capturing at the last few seconds of either sunrise or sunset and stunning photo of an amazing location with the lighting simply perfect.
And with 35 points, 3rd place goes to.....
Mlle A 038 by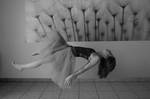 A beautiful B/W subject that appears to be floating in the middle of the room, not sure if this is done post processing or as an illusion, it is a fantastic photo.
Let's congratulate our winners and spread some "favs" around to them, maybe even give them a

for all their hard work.
Keep your eye on the groups front page for the Martin's feature.
Get out there and take some photos, sometimes you have to take 100 photos to get just one that looks "just right".

Rourke