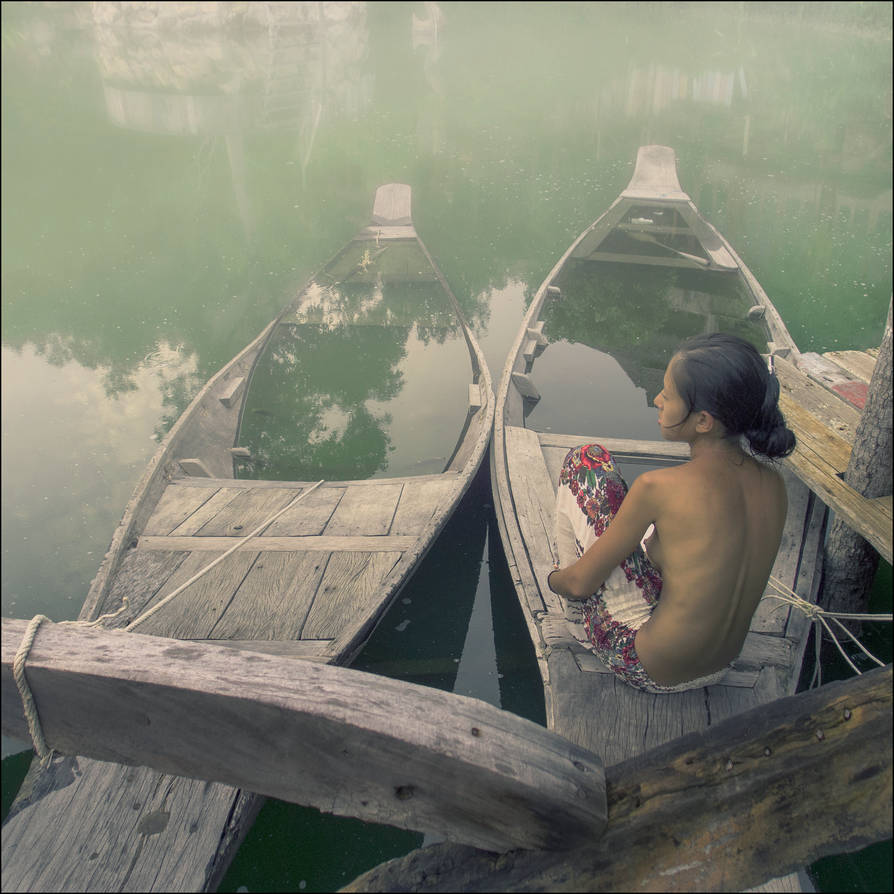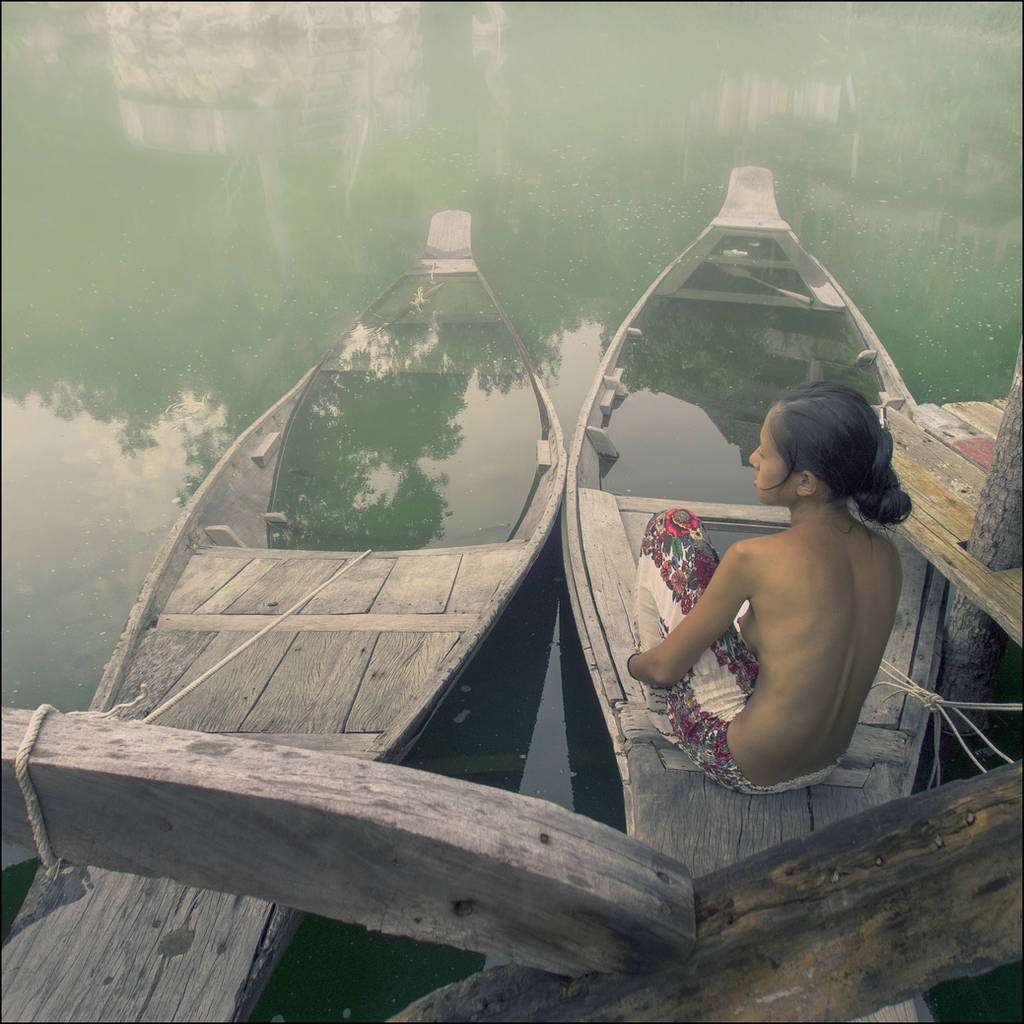 With this image you tell an entire story of a nation, a region blessed with complexity and uncommon beauty in despair and perhaps, confusion. Impact value is intense to say the least. The very overall color, in its muted softness, suggests reflection in deep meditation. The sad song this lovely siren sings is bittersweet wrapped in a sensual melancholy humid and still as the river surface. One wonders if your creative eye could capture and convey a similar song sung by sirens of the native american culture. Your technique with presenting each surface, be it skin, weathered wood, water, and muted brilliance of the sarong is signature of your art.
The Artist thought this was FAIR
9 out of 9 deviants thought this was fair.