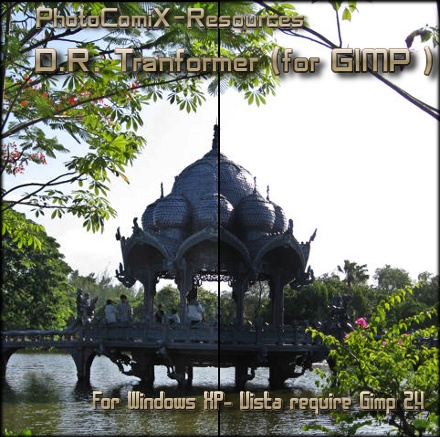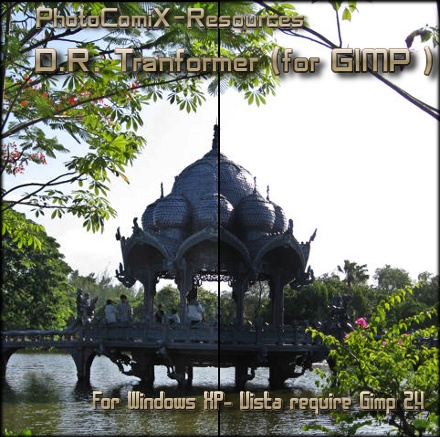 EDIT 2/3/2008
replaced with a newer version.
The "translations" folder contain translation in italian, freanch and russian for the plugin interface
English is default so you do not need the translation file if English is your language
To install the translation just move the content in the correspondent gimp folder, Gimp/share/locale
Again if you may read this good are chances that you do not need to bother about the translations
###############################
This is a plugin for the GIMP ,compiled for Windows.
DR stand for (image's )Dynamic Range , that the plugin allow to edit
In the image on the left is the plugin's effect with default setting , on the right the original.
The plugin was developed by Ivan Bezdomniy source code and project details are here
[link]
This Windows version was compiled by Francois Collard
[link]
...thank again Francois to make available
also for Win users
EDIT the modified source code is here
[link]
well only change was replace a "0" with a "1" somewhere but that make the preview work
thank Francois for the fix, in this kind of 0plugin a good preview is important
OOPSS a little error in the cover:
Please read "require Gimp 2.4 or 2.6"