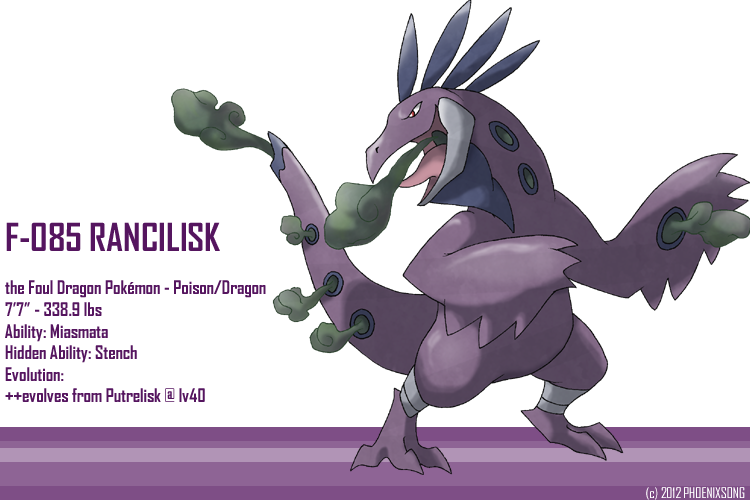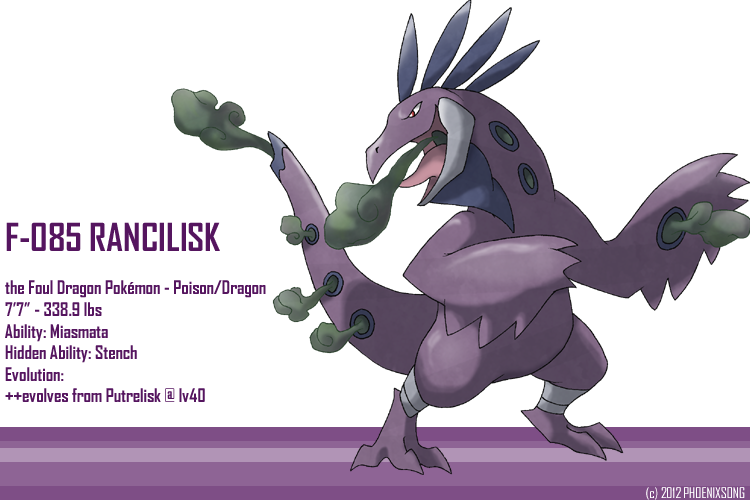 Watch
Putrelisk (basic stage)
Rancilisk's Phoenixdex Entry
A Rancilisk's stomach contains a soup of noxious bacteria that gives off foul-smelling gas. The gas usually leaks out of all the vents on their bodies, but they can close off most the vents to aim a big blast of toxic fumes at their opponents. They hunt by spewing gas out of their vents and spreading it with mighty flaps of their wings. The fumes overwhelm wild Pokémon within a wide radius of the attack, and the Rancilisk can eat up all the unconscious prey at their leisure. The gas kills all but the hardiest plants in the area as well.
The ability Miasmata causes the "miasma" weather condition when the Pokémon enters battle. Its effects are listed
here
.
Pokémon © Nintendo et al, Rancilisk © me.