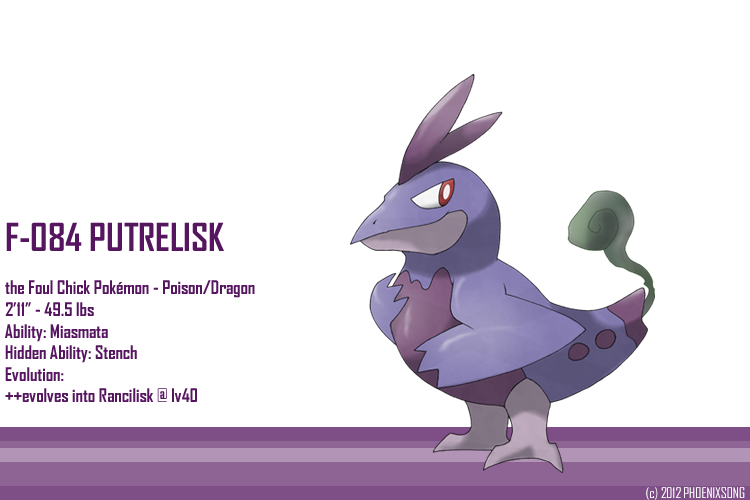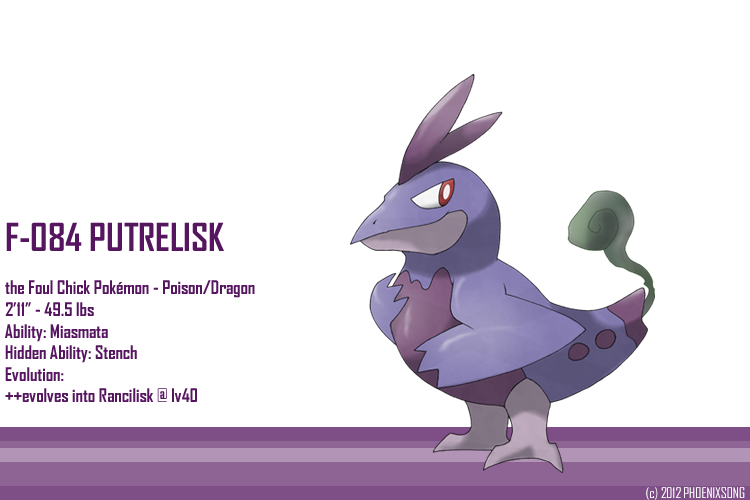 Watch
Rancilisk (stage one)
Putrelisk's Phoenixdex Entry
The gas that constantly leaks out of Putrelisk tails contains a lot of dangerous bacteria, and breathing in too much can make both humans and Pokémon very sick. You know you've found a Putrelisk nest if all the grass and plants in the area are stunted or dead and no more can grow.
Not only can basilisks and cockatrices kill or petrify with a glance, they also have a constant case of wicked halitosis and generally smell pretty bad! Thought that might be fun to play with for a change instead of focusing so heavily on the deadly gaze (though Putrelisk and its evolution do of course still learn moves like Glare and Mean Look).
The ability Miasmata causes the "miasma" weather condition when the Pokémon enters battle. Its effects are listed
here
.
Pokémon © Nintendo et al, Putrelisk © me.