Adriana / Female / 16 / Canada

Hello fellow watchers!

Welcome to my Deviant-Art page! Here, I post from a wide variety of my pieces of art work that I happen to create during the time that I have.
I try to post daily or monthly. I sometimes post sketches and rough ideas of what I might want to revert into a final copy.
I try to be very active with my watchers and I'm ALWAYS open for critiques, as long as you are respectful towards me. I love getting criticism here and there and tips on how to improve.
Other than that, thank you for dropping by my page and feel free to message me!

Now, I will be discussing my interests, fandom's, personal backgrounds, and much more!

[ My current status for exchanges, commissions, requests, etc. ]



Respect my wishes. I'm only interested in doing art trades or commissions as of now.


[ Backgrounds ]






Just thought it would be interesting that you'd know where my family bloodline comes from


[ Avenged Sevenfold ]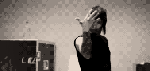 A band that's helped me through thick and thin. I've been a dedicated fan since 2013. I love my boys


[ Other bands I adore ]







Even though I'm a major fan of A7x, I still love listening to others! They happen to come to mind


[ Fandoms/Interests ]















































These things are very big chunks of either my childhood, or that I've recently got into.
~Do not judge, we all have our likings and dislikings. We may express them as we please


[ Animals ]











Out of all things, I absolutely adore animals. This comes from a variety of dogs, cats, birds, etc.
~Animals have rights just like we humans do. I'm extremely against any form of animal abuse


[ Dear Followers ]




























I love all my fellow watchers


[ Characters ]

As many artists alike, I own maybe 3-5 characters. I have more upcoming characters along the way

~Hunter is my most well known character.

[ Friends ]












If I didn't add you, I'm sorry I probably forgot D:
But know I still love you all very much <3

[ Social Media ]
PhoenixPeridot

PhoenixPeridot

PhoenixPeridot

PhoenixPeridot
Feel free to add or follow me on my other social medias


[ FAQ's ]

What art programs do you use?

~I use nothing but Paint Tool sai

What drawing tablet do you use?

~I use a Huion tablet, Inspiroy G10T
Do you take requests?

~No, I sadly do not. BUT, I take point commissions and art trades when there is available slots!
Who are your inspirations?

~I have quite a few, but to name a few, I'd say
JaidenAnimations
, TheOdd1Out,
Sofiacreates64
, Swoozie, Domics.
Do you take critiques?

~Yes of course! I really love it when people take the time to give me advice on how to prove my art!
Follow for follow?

~Sorry, no... I'll only follow if I'd like to.

[ Pixel Tim & Brian by

]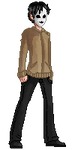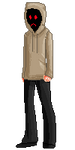 [ Marble Hornets Pixels by

]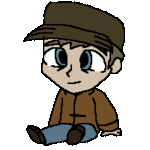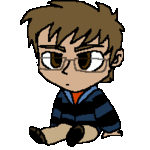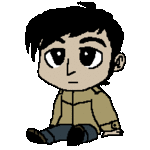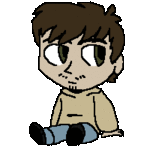 Anyways, please enjoy my profile and my art work!
Feel free to say hi and feel free to send me a note, I love making new friends