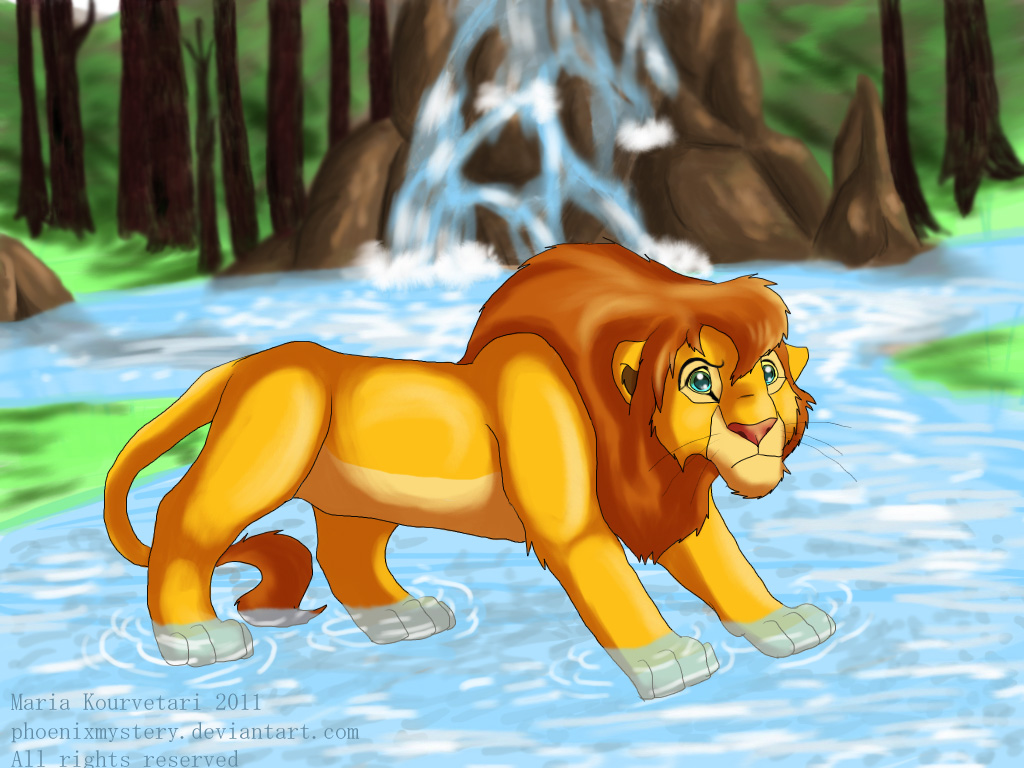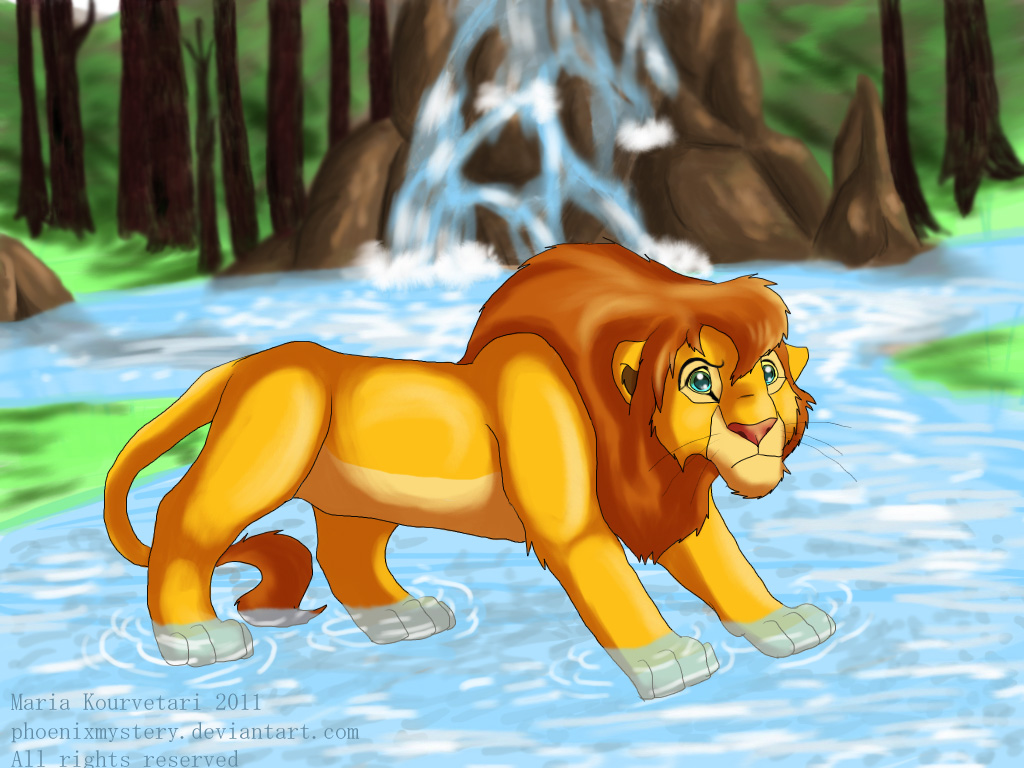 Watch
My first character ever Kossu.According to me he's Simba's cousin(from Sarabi's side).Living in a land far away from Pride Lands,the lands of waterfalls.Between mountains and sea.
The background in this picture is however bewildering random,it was drawn for pure fun.I tried to add a reflection to the water but my attempts failed,so I decided to upload it as it is.
He's obviously being interrupted by someone here...and he isn't that happy

Kossu is (c) to me.